While seeing unprecedented sales last month, Edina-based Evereve plans to expand its reach even more in the upcoming year.
As the COVID-19 pandemic's effects have ripped through the retail industry, many companies have had to downsize, including Disney stores and Zara. But Evereve, which will move and enlarge its 50th & France flagship store, plans to open six new stores nationwide by the end of 2021.
This move runs parallel with the company's best month in sales since its founding. Evereve saw a significant rebound in sales in March – surpassing its previous record by more than 20%.
"We have a lot of wind in our sails right now," said co-owner Mike Tamte, who opened the first Evereve store in Edina with his wife, Megan, in 2004. The retailer brands itself as providing contemporary fashion and styling for women.
Tamte said the fierce comeback is a welcome sight. The company had been hit hard due to the pandemic – seeing a 10-20% decrease in sales, depending on the month, compared to the year before.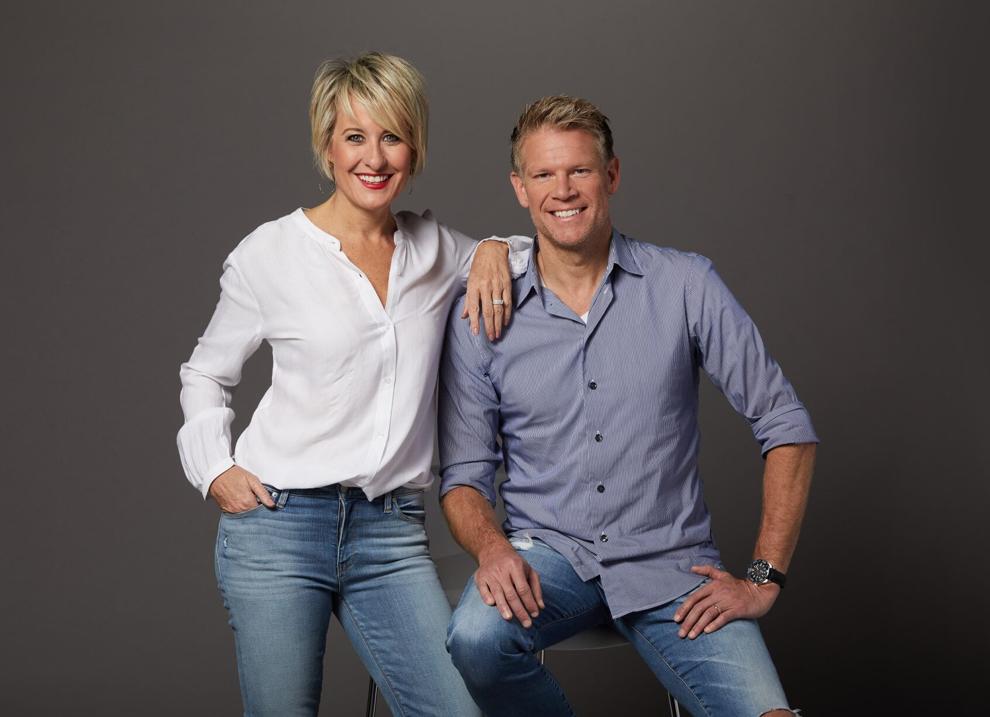 When Gov. Tim Walz closed non-essential businesses to curb the spread of the virus for weeks, Tamte said sales were down 70%. "They just plummeted," he said.
But now, Evereve is on a roll.
"We were overwhelmed with demand in March, which is just such a relief for us," Tamte said. "It was just an incredible rebound."
Evereve will move its 50th & France flagship location a couple stores over in August. The new store will offer double the amount of space, a much-needed move to keep up with demand, Tamte said.
And that need had been building for some time, Tamte said. The new space, located at the spot where now-closed Steele Fitness and Tooth X Nail sat, will have more back room space – more than double the current location – in order to better make sure customers' sizes and styles are always in stock. This is sometimes a "pain point" for customers in not having certain items in stock immediately, so having more space for inventory is "going to feel really good, Tamte said.
The new location will also have more space for merchandise, more dressing rooms and some expanded collections, such as a new contemporary footwear salon, and a greater assortment of denim and outerwear.
As for the six new stores that Evereve plans to open nationwide, two are planned for Florida, two for California, one for Texas, and another for a location yet to be announced. Florida and California will be brand new markets for the chain, and Tamte said the company has wanted to expand its reach in warmer climates.
While Evereve is strengthening its brick-and-mortar presence, its digital prowess has also been something of value for the retailer, Tamte said. E-commerce sales were up 175% this March compared to the same month in 2019, he noted.
"We've been making investments for 14 years in the website, and we continue to do so. ... Those investments paid off handsomely this year," Tamte said. "That's propelling our growth, too."
Staying afloat and flourishing
While many retailers have had to shut down parts of their operations, and in Minnesota-based Christopher & Banks' case, file for bankruptcy, Evereve has managed to stay afloat and grow despite pandemic challenges.
Having a healthy balance sheet at the start of the pandemic – with no debt and lots of cash on hand – was one of the top reasons it was able to survive, Tamte said. During those first weeks of the pandemic that forced nonessential businesses to close, Tamte said the retailer burned through its cash savings that it had been building up for 10 years. It was losing $1 million in cash per week, he said.
"It was scary," Tamte recalled.
The company had to furlough nearly 1,800 employees across its system temporarily while having to layoff about 50 full-time employees nationwide, Tamte noted. But those hard decisions had to be made early on to ensure Evereve made it through the pandemic, he said.
But he attributes the rebound and continued success of the company to the culture of the workplace, which has many long term and loyal employees, and its team of buyers and product designers. This group has had to frequently pivot its assortment of styles to be in line with a fashion-forward outlook fit for pandemic-wracked times, Tamte said.
Early on, this meant the company focused on cozy and comfortable wear, but now is transitioning to more dressy wear to align with the idea that people are likely itching to get out and re-engage with the world, Tamte predicted.
Tamte attributes Evereve's unprecedented sales to a decreasing fear of COVID-19 as vaccines have begun rolling out. And the surge seems unlikely to stop soon, as pent-up demand from not buying as much in the past year likely will keep people shopping.
And despite the pandemic's shift toward e-commerce, Tamte said he still believes the retail of the future will be both brick-and-mortar and online shopping.
"We've been banking on that premise for the last 10 years," he said.
– Follow Caitlin Anderson on Twitter @EdinaSunCurrent