Bruce Barron, who coached the Edina American Legion baseball team to World Series berths in 1982 and 1983, has been elected to the Minnesota Legion Baseball Hall of Fame.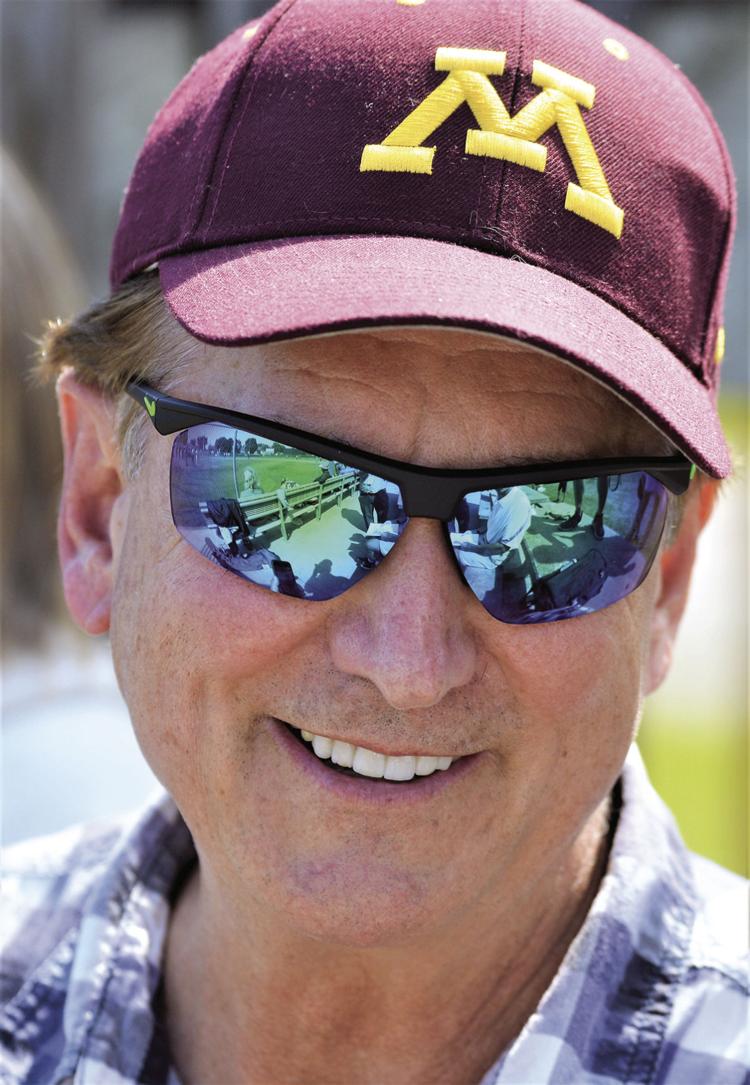 Edina won its only national Legion title in 1983, when Robert Wassenaar pitched Post 471 to a 5-4 win over Boyertown, Pennsylvania in the finals at Fargo, North Dakota's Jack Williams Stadium.
While the World Series win made Barron a prime candidate for the Hall of Fame, so did his 40 years of service to Legion baseball.
"I started when I was 21 years old," said Barron, who was asked to join the Wayzata team as an assistant coach by Gordy Engel, owner of The Foursome, a Lake Minnetonka Area clothing store.
Barron came to Edina in 1982 and was greeted by a talented group of players, led by Wassenaar and also including Edina High Athletic Hall-of-Famers Rick Raether, Tim McGovern, Pat Donohue, Dan Carroll and John DeVoe. Immediately, Barron noticed he had two dominant pitchers in Wassenaar and Raether, and he built his team around them. That club won state and Central Plains Regional titles to earn a World Series berth. Although the Hornets didn't win nationals that year, they laid the groundwork.
After Edina won the World Series in 1983, Barron told the audience at the postseason banquet: "We went back to the World Series feeling we had unfinished business."
Edina's win was the talk of the town that year with the players and Barron becoming local heroes. Catcher Mike Halloran, who would later become head baseball coach at Eden Prairie High School, won the MVP Award in the 1983 Legion World Series. He went on to play baseball for the University of Minnesota. Wassenaar won the College World Series with Stanford University before turning pro, while Raether led Miami of Florida to a national title as the star relief pitcher. McGovern played baseball at Creighton University in Omaha.
Barron accepted his Hall of Fame plaque during the State American Legion Tournament banquet in Cold Spring.
"I was fortunate to coach in fantastic communities," he said, referring to Wayzata, Edina and Excelsior.
Barron's success was not confined to the Edina years. In 2018 he coached Excelsior to fifth place in the State Division I Tournament. He also coached three Excelsior teams to Junior Legion state championships.
After receiving his plaque from State Legion Baseball Director Mike Perry, Barron asked, "How do you get honored just for having fun? Isn't that the main reason we're out here? Legion baseball is the best brand of baseball in the state."
Barron talked about the joy of working with young people. Two of the requests he made to his players were: "Take responsibility and be the best teammate you can be."
As far as Legion baseball is concerned, Barron thinks it provides tremendous opportunities for youth. At the same time, he would like to see changes made to create even greater opportunities.
"Wouldn't it be great if we could have one State Tournament for big schools and another for medium-size schools?" he asked. "I would also like to see a Sub-State All-Star Tournament for the players whose teams don't qualify for state. More opportunities, more excitement, more fun ... that's what kids enjoy."
Now retired from coaching, Barron is concentrating on real estate ventures in the Duluth-Superior area. He still loves coming to the ballpark and seeing the players give their all to represent their communities. As fate would have it, the top two finishers in the 2019 State Division I Tournament were the two programs Barron led in the past - first-place Excelsior and second-place Edina. The former coach couldn't have written a better script for the State Tournament week.
Follow the Sun sports writers on Twitter @MNSunSports and on Facebook at facebook.com/SunSportsStaff.