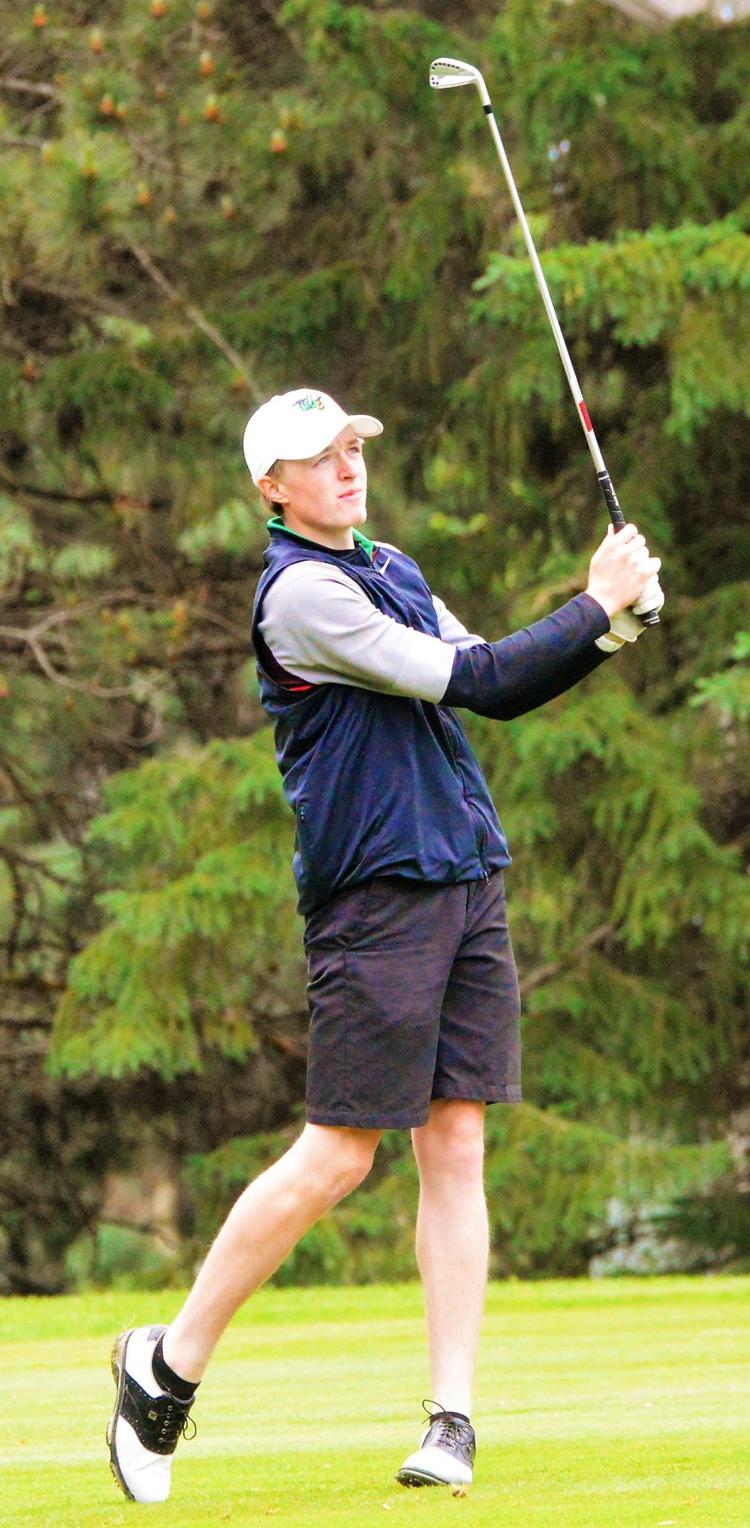 Over the years, Edina and Wayzata have staged legendary battles for the Section 6AAA boys and girls golf titles, but last week at Ridges of Sand Creek, there was very little suspense with Edina sweeping both titles.
The Hornet girls had a mind-boggling, 21-stroke wins over their rivals from Wayzata, 649-670. Meanwhile, the Hornet boys disposed of Wayzata, 605-625.
"It didn't seem like a 21-stroke win," Edina head coach Lynn Anderson said after the tournament. "It is hard to tell until everyone is in the clubhouse."
Anderson knew early on that Janice Kim was having a good day. The state tournament veteran was the medalist at sectionals with her two-day total of 151. Following in order for the Edina girls were Dasha Parker (157), Katie McGuire (167), Amy Terwilliger *174), Anna Heirigs (178) and Kendall Olsen (184). The other members of Edina's varsity are Lily Bothwell, Kelsi Chrysler, Marisa Dulis, Lizzy Ebner, Sophie Rewey and Maddie Rolfes.
Individual state qualifiers among the Section 6AAA girls are Wayzata's Melanie LeMinh (154), Jefferson's Isabelle Lynch (162), Wayzata's Amy Burnham (165), Wayzata's Saachi Deshmukh (169) and St. Louis Park's Isabelle Segal (170).
Edina's Matt McGuire was the medalist on the boys side with a two-day score of 150, and teammate John Tucker took runner-up honors with a 151. Other Hornet scores were Joe Karos (152), Carl Berghult (153), Walker Swappach (159) and Sam Sipprell (160).
Almost all of the rounds were in the 70s for Edina, and that's a great place to be this time of year. Most years a 605 would put a team in the thick of the title picture, but Waconia is out there as the one team Edina has not beaten in three tries this season.
"We finally took down the Wayzata Trojans in a big way," said Edina head boys coach Phil Ebner. "The first day of the tournament, we built a 15-shot lead, with all of our guys scoring between 72 and 75. McGuire and Tucker had solid 76s the second day to finish 1-2."
Individual boys state qualifiers out of Section 6AAA, with their scores, are Minneapolis Washburn's Stellan Orvick (152), Hopkins' Seth Schricker (153), Wayzata's Brendan Lee (154), Benilde-St. Margaret's Nate Anderson (154) and Wayzata's Seth Almquist (157).
What about the challenge of facing Waconia at state.
"We haven't beaten them yet," Ebner said. "But I would rather beat them now [this week at Bunker Hills] than in those other three tournaments. They have finished ahead of us by 5-7 shots each time."
The State Class AA Tournament in progress Wednesday, June 12, as this edition of the Sun Current was going to press.