Billy Reid, a Florence, Alabama-based fashion brand named after its founder, opened last month at 50th & France, marking its first store to launch in Minnesota.
The shop, which sells apparel for men and women, opened at the recently constructed Nolan Mains development at 50th & France. It joins several others that have opened in the mixed-use building over the past year. The store opened May 18.
"Everyone's just super excited about the neighborhood," Reid told the Sun Current. "We're looking forward to just being part of the community there."
Reid began designing under his own name over two decades ago until he decided to open his own flagship store in 2005 in Florence, Alabama. The brand now has 15 stores across the country, including in New York City, Chicago and Nashville.
The brand is known for high-quality, crafted clothing and accessories, blending artisanship and sophistication, according to a press release. The feel of the apparel is "lived-in" luxury, which is meant to give customers long-lasting pieces that are modern and timeless, Reid said.
That "lived-in" luxury feel extends beyond just the apparel. The inside of Reid's stores depict a refined and contemporary home, giving customers a place where "you want to hang out ... where it's incredibly inviting," he said.
The interior of the 1,800-square-foot store at Nolan Mains features reclaimed oak walls, floor-to-ceiling library cabinets, vintage apothecary cabinets, mid-century chandeliers, a built-in hospitality area and leather seating areas, a press release said.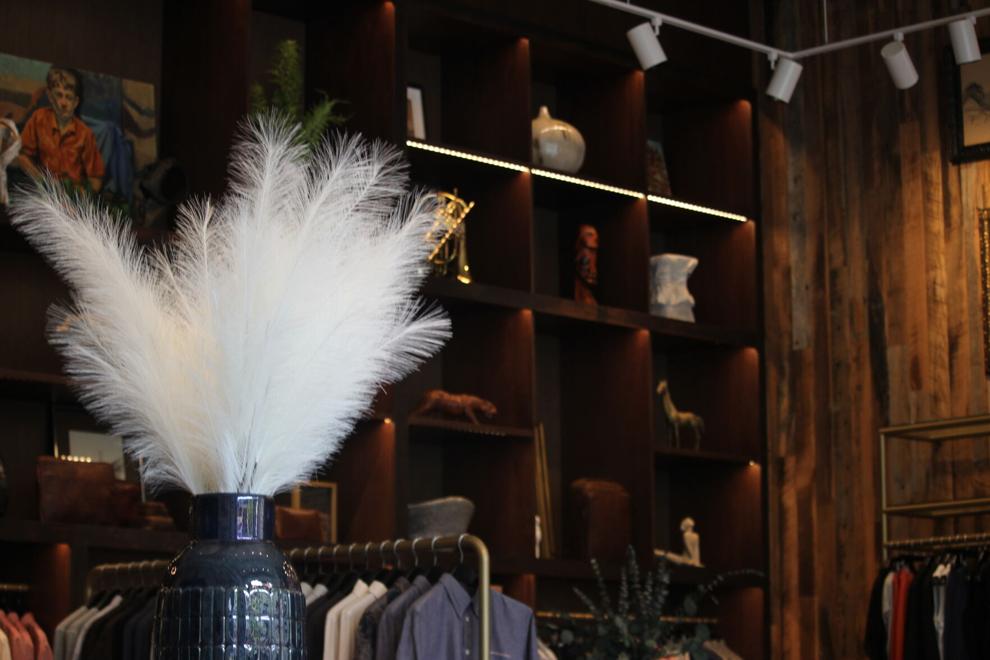 "We do try to create that ethos of like ... coming into someone's house where you're going to be entertained and want to stay there for a while and want to come back," Reid said.
Reid's interest in this homey vibe and his passion for clothing stemmed from his mother, as she had operated her own clothing store while he was growing up. The store was in his grandmother's old home, which gave it that residential feel – inspiring the interior of his stores, he said.
The fashion designer also enjoys creating items, especially when seeing them come to fruition from a sketch on paper to a physical piece that he might notice being worn out onto the street. That feeling "never gets old to me," Reid said.
The brand has developed a strong consumer base in the Minnesota region, aiding Reid's decision to open a store in the state. And the new Nolan Mains development in Edina seemed like the perfect spot to reside, Reid said.
The Nolan Mains' leaders are "a very sharp group of folks," he added.
This spring, several businesses have either opened or announced their opening in the Nolan Mains development. This includes Sweet Science Ice Cream, Scout and Dugo. The development had also added more tenants over the past year, like Flirt Boutique, Six For Good and The Lynhall. Nolan Mains was completed in 2019 and includes a plaza and 100 luxury apartments.
While many of Reid's stores are located in large cities, he said he often picks locations that are a bit "off the beaten path" so that they can establish themselves in emerging or "up-and-coming" markets.
"We can come here, we can work with the community, be a part of it and that can create a good long-term situation, especially going into a new development that the whole area is excited about."
He added, "It was just one of those things where everything kind of aligned and it seemed like a wonderful opportunity."
– Follow Caitlin Anderson on Twitter @EdinaSunCurrent