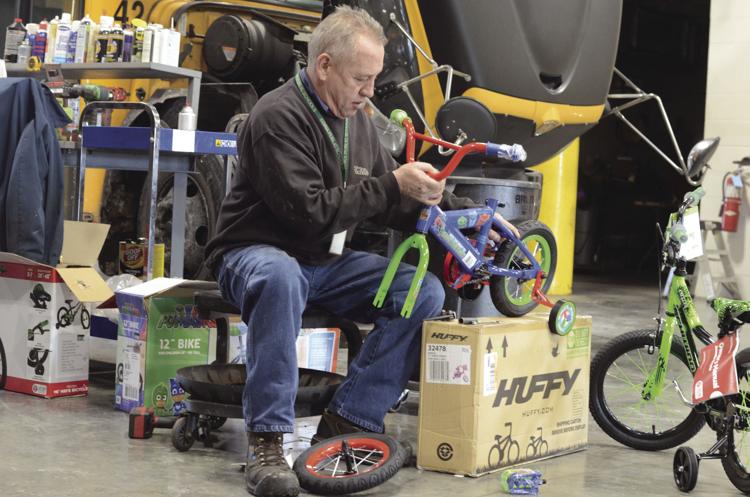 Anyone who can fix a diesel engine can probably assemble a child's bike.
Therefore, it's been no sweat for the Edina School District's bus mechanics to embrace the holiday spirit this month by putting together dozens of bikes for disadvantaged youngsters.
With about a week left before the Dec. 18 pick-up date, Edina Schools' transportation team had joined forces to purchase nearly 30 bikes destined for Toys for Tots. Already at that point, the sum was more than double the total collected last year, according to Katrina Stamboulieh, the administrative assistant who organizes the program.
The effort is made possible by the generosity of the mechanics dedicating their time to the cause and by the drivers eager to offer financial donations. Those contributions tend to come in large chunks.
"We had one person donate 500 (dollars); we had another person donate 300," said mechanic Mike Cleary, who's taken it upon himself to whip up the donations.
"Come on, let's not be cheap about this," he tells the drivers.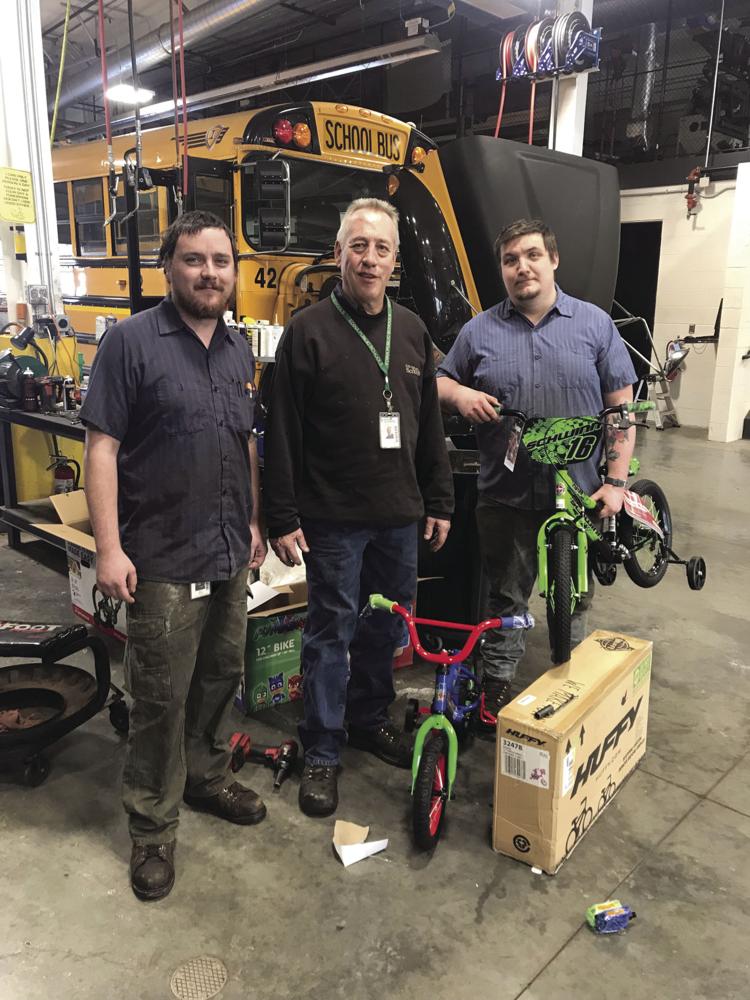 Many of the donations come $50 to $100 at a time, Cleary said. When asked whether the spirit of generosity entailed in the contributions helps morale at the bus garage, he joked, "it all depends on how hard I strong-arm them."
Once the bikes are in hand, it takes 15-20 minutes to put each one together, projects the mechanics tackle after the busses are out the door in the morning, assuming there aren't more pressing matters before them, like vehicles in need of fixing.
Started about five years ago when the late Howard Newell, a bus driver for the district, spent $1,000 on bikes to donate, the program augments the school transportation department's toy collection drive, in which drivers accept donations from students as they board the bus. While kids get the toys, the donors get a lesson that Stamboulieh said is especially important in a community known for its affluence.
That message is, "Not every kid gets everything for Christmas," Stamboulieh said.
The warm feeling that accompanies acts of generosity is also part of Cleary's pitch when he asks drivers for money.
"That's what I tell them," he said. "'Hey guys, it makes you feel good. Just give them the 50 bucks, and you'll feel great when you walk away.'"
– Follow Andrew Wig on Twitter @EdinaSunCurrent