Despite the pandemic, three third-grade girls from Edina wrote and published their own novel – all while finishing it virtually.
The book, called "Trapped in Squal," started as an idea conjured up during recess after a writing class in school. But, once the pandemic hit and one of the girls moved states, being able to complete the novel seem almost impossible.
But the trio persevered – by meeting virtually over Zoom almost everyday at 2 p.m. and writing through Google Docs.
"We were just talking outside and then, we just thought of everything and decided to make it a book," said one of the authors, Grace O'Neill, now a fourth grader at Concord Elementary School. "I was really, really excited about doing it."
Sydney Heath also helped write the book and Morgan Grove was the editor. Both are also now fourth graders.
In the writing class, the girls were told they should start the book with a question. For O'Neill, this was, "What if aliens took over the planet?" Then, it also needed to have a problem and a solution, she said.
From just an idea to being published, the book took about seven months to complete, said Tim O'Neill, Grace O'Neill's father. During this time, school switched online and Heath moved to another state. But the trio managed to keep the idea moving forward.
"(They) would just sit there and write and figure things out," Grace's father said. "They stuck with this."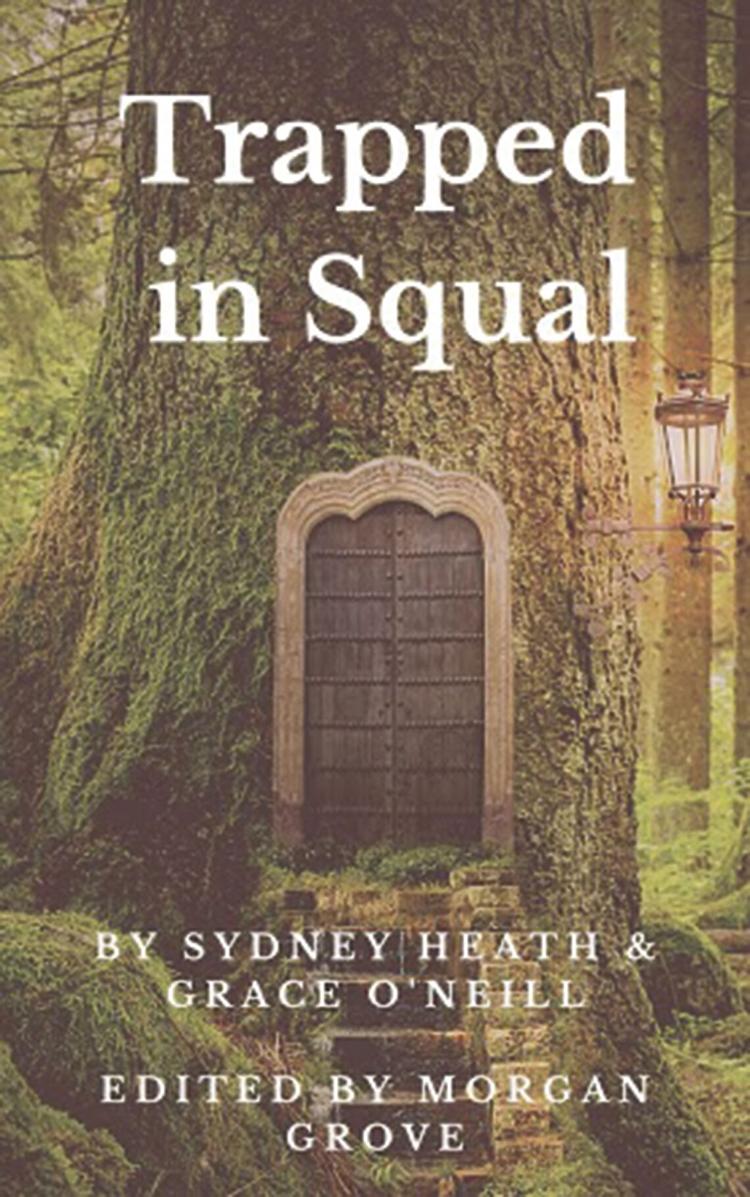 The book takes place in the modern day, centered around a 15-year-old named Bella. When her parents are abducted by aliens, Bella and her friends must travel through a majestic world, called Squal, to find them. There, the girls encounter many different creatures – both good and bad – in their search for a way out of the world they become trapped inside.
Gary Sebek, the girls' third-grade teacher said they would not reveal too many details of the book to him. "They were keeping it pretty close to the vest."
And the girls' parents did not have a hand in creating the book, the elder O'Neill said. It was independently published, and parents did not read it until it was done, he added.
"(This) was 100% the girls effort, which ... was pretty amazing, you know, to go through it," he said. "I think that's what we're most impressed with."
What's next for these girls? There's already a new book in the works, Grace said. It will be called "Allendra's Treaures," and be about an evil sorcerer who wants to steal treasures from the world of Allendra and turn the world into an evil empire.
"It just shows that, you know, students if they do something they love to do, good things can happen," Grace's father said.
Sebek said he was pleased with the effort that they showed in creating the book.
"To have that much stamina and drive to do a story like that, was ... incredible," he said.
More details on the book, including a map of Squal, can be found here.
– Follow Caitlin Anderson on Twitter @EdinaSunCurrent