There are plenty of armchair athletes out there – the dreamers who sit on the couch, watch jaw-dropping feats of strength, coordination and courage, and think, "I could do that."
Then, there are people like Hunter Guerard, who, one fateful day about four years ago, realized he really could do that. Anyone who's spent time over the past decade channel-surfing broadcast TV will likely have come across "American Ninja Warrior," the NBC show that pits athletes against near-impossible obstacle courses as mere humans look on in astonishment.
When inspiration struck Guerard, who is now 30, he was on vacation in Colorado. During some downtime on that trip, he flipped on the TV and let the acrobatic spectacle draw him in. Disillusioned with the prospect commencing a traditional career, he became fully invested in turning himself into a Ninja Warrior after learning how rewarding it could be.
"I found out there was a bunch of money on the line, people are making a career out of this," Guerard said. "I thought, 'This is what I'm going to do.'"
Fast-forward to the present, and Guerard has reached the near-summit of obstacle-based athletics, having made it to the national finals of "Ninja Warrior" three years in a row, while training body and mind at a gym in Edina. On the Season 11 premiere of "American Ninja Warrior" in late May, Guerard punched his ticket for the show's Las Vegas finals when he beat his opponent by a fraction of a second on the Power Tower, the climactic test of mettle that debuted this season.
That premiere episode was the city qualifying round in Los Angeles. Guerard's next TV appearance, in the Los Angeles city finals, is set to air soon. Then, late this summer, the show's national finals will air, having already been taped in Las Vegas last month.
With the Season 11 competition behind him, Guerard can focus on his work at Obstacle Academy in Edina, a gym created specifically to train athletes for "Ninja Warrior" and similar competitions. Having become a hotbed of "Ninja" talent over its three years of existence, Obstacle Academy operates much like a team gymnastics program in that it focuses on structured instruction, but it also offers some open gym time.
Guerard didn't have access to such a facility when he was a youngster, but found the world around him to be a jungle gym anyway.
Ever a climber, a young Guerard scaled whatever he could, making him not all that unusual. "All kids climb around on stuff," he said. The difference between Guerard and normal people, though, is that the fascination never stopped.
The son of a U.S. Blackhawk helicopter pilot, Guerard grew up in Germany and Italy before spending his teenage years in Royalton, Minnesota, about 23 miles north of St. Cloud. He wrestled in high school and acquired an enthusiasm for skateboarding, parkour, juggling and Jackie Chan. When he became infatuated with unicycles, he convinced his mom to drive him to the Twin Cities to buy one.
"I've always liked movement. It's always cool to see someone moving through space well. … If I ever saw something cool, then I had to get my hands on it as fast as I could," he explained, sitting in the office at Obstacle Academy in early June, preparing to head to Las Vegas the following week for the "Ninja Warrior" national finals.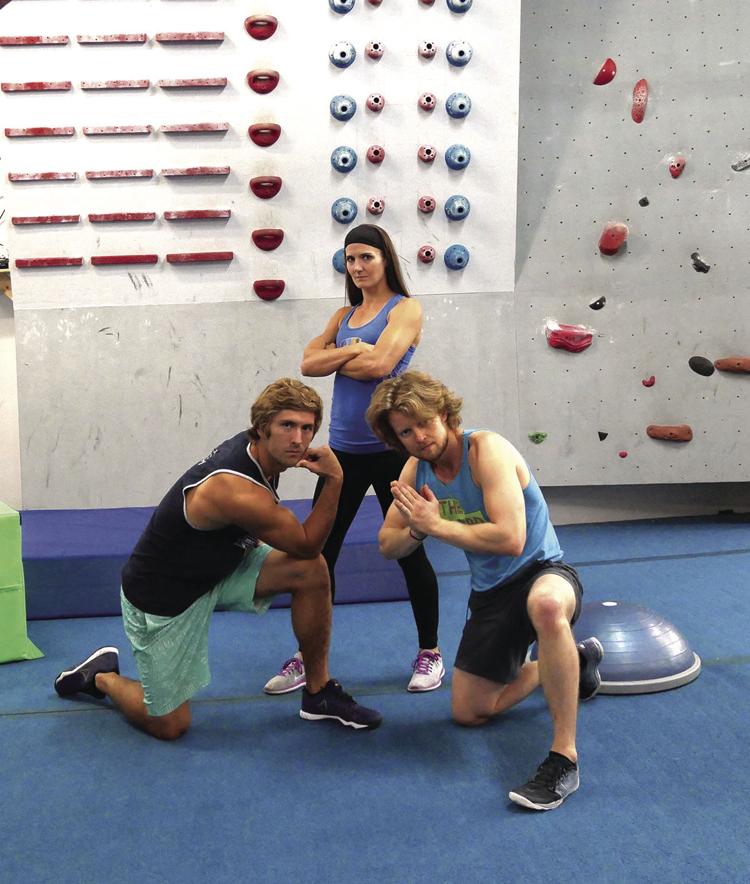 An obsession births a 'ninja gym'
Guerard initially trained in a pole barn north of the metro, where he met Sarah Schoback, now the owner of Obstacle Academy. At first, the collaborators-to-be were just two "American Ninja" enthusiasts more or less minding their own business, but soon, Schoback noticed Guerard's abilities on the obstacle course – not only his ability to flow from one apparatus to another – but his knack for coaching. "He just has this crazy gift," she said.
Realizing they were both traveling about an hour to get to the training grounds, Schoback came to Guerard with her pitch — "sheepishly," she admitted. "I had no idea what he would think with this mom approaching him, wanting to open a gym, but he was all for it."
Schoback, who lived in Edina at the time but has since moved to St. Louis Park, began obstacle training as a fun way to get in shape after giving birth to two daughters in rapid succession. Motivated by her contempt for traditional forms of exercise, she started her obstacle-course training in August 2015.
"Four months later, I decided I was going to open a ninja gym, and then six months later, I did," said Schoback, 34. " … I guess I just became really obsessed."
The obsession led to her own appearances on "Ninja Warrior." She made it to the city finals twice and once nearly qualified for the national finals. "My first year being on the show, I actually missed going to national finals by three-tenths of a second," she said.
For the current season, Schoback competed in the city qualifiers in Tacoma, Washington, an episode that aired June 24, but she didn't advance. "Unfortunately, this year didn't go as planned for me on the course," Schoback said.
However, another Obstacle Academy representative put on a notable performance in Tacoma. Leif Sundberg, who also coaches and trains at the gym, achieved the fastest course time logged in Tacoma, although "The Swedish Ninja" didn't win the episode itself, losing out during the Power Tower portion that concluded the episode.
He did qualify for the Tacoma city finals, though, so the public will know wether Sundberg advanced to the national finals when that episode airs later this summer.
The Edina training grounds have produced yet more elite obstacle athletes, such as Kyle Soderman, who also helped build Obstacle Academy. Soderman, who is from Lino Lakes but now does stunt work in Los Angeles, joined Guerard on the Season 11 premiere.
In the interview segments that aired in between course runs, Guerard described his friendly rivalry with Soderman.
"I've known Kyle for a little over four years now, and ever since, we've been best friends," he told the national audience.
But Guerard made his mission clear. "I traveled all the way from Minnesota to compete and beat Kyle Soderman," he declared.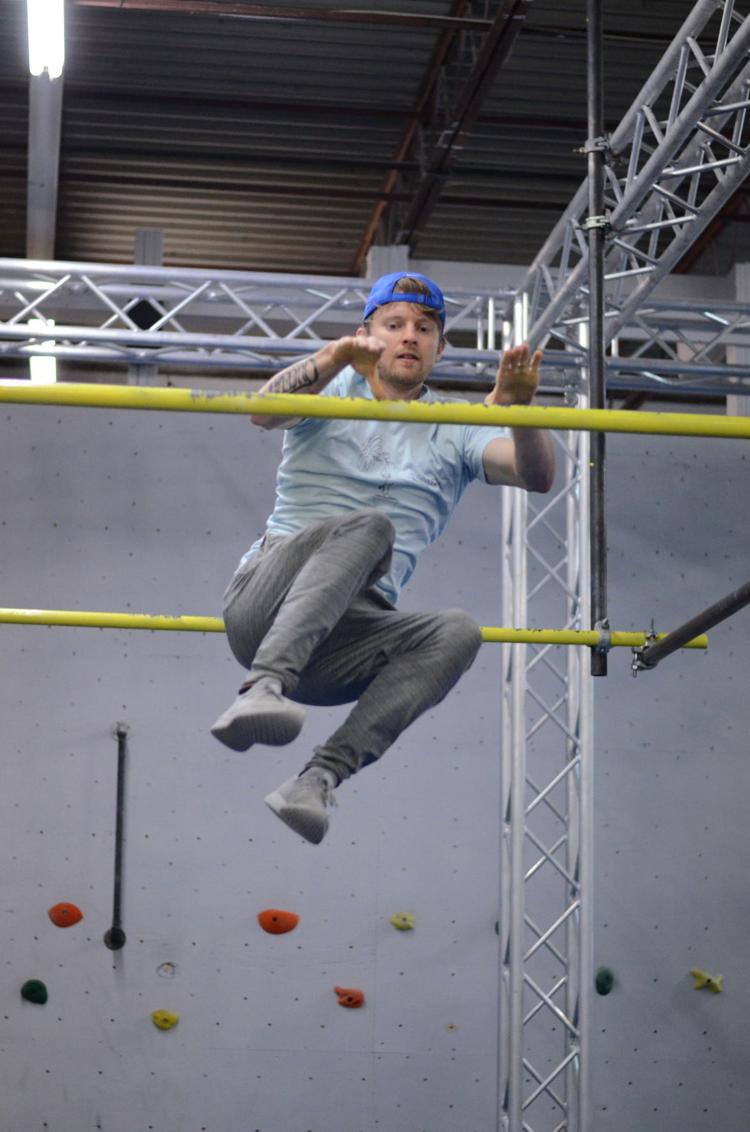 The friends would have ended that episode by facing off on the Power Tower, in which competitors take on the giant vertical obstacle course head-to-head, but a crucial decision by Soderman kept him from advancing to that final challenge. In his run on the regular course, he was well on his way to posting the episode's top time, but when he got to the end of the course, he faced a choice between two obstacles.
They looked like the kind of slides that could be found on any playground, only much steeper, and meant for climbing instead of sliding. One of the options, called the Mega Wall, was the taller of the two, but anyone able to scale it would be rewarded with a $10,000 bonus prize. Few are able to scramble up the 18-foot wall, but Soderman tried in vain, sacrificing the chance to face Guerard later and vie for an automatic national finals berth.
In addition to the aforementioned competitors, Obstacle Academy boasts another accomplished "Ninja Warrior" athlete, Gym Manager Sara Heesen, who made it to the show's national finals last year.
"We like to build strong athletes here in Minnesota," Schoback said.
She credits an emphasis on adaptability, since "Ninja Warrior" courses vary from one competition to another. "We don't train specific obstacles," she said. "We train technique and body movement."
Guerard goes by the nickname, "The Lizard," a nod to his ability to scramble up obstacles and cling to walls. But his 130-pound body is more like a monkey, standing 5-foot-7 with a wingspan closer to 6-foot-2.
With the competitions already taped, he knows how well that frame served him for the remainder the current "Ninja Warrior" season. Although he can't say what happens in his next TV appearance, the Los Angeles city finals, he can be coy.
"Boy oh boy," he said, "will that be a good episode."
– Follow Andrew Wig on Twitter @EdinaSunCurrent