The decision was made due to financial limitations, program revisions and changing student enrollments.
The Hopkins School Board approved three resolutions to modify educational programs and positions due to financial limitations, program revisions and changing student enrollments.
The resolutions were unanimously approved at a May 10 School Board meeting. The first resolution terminates and does not renew temporary teacher contracts after the 2021-2022 school year. The second resolution terminates and does not renew probationary teacher contracts. The third resolution is the placement on unrequested leave of absence.
These changes will affect 30 teachers across the district, who are all named in the resolution. Although they may not come back in the same role, many could be rehired.
"I was struck by the video during the Superintendent Report of the gratitude expressed to all of our educational staff and our support staff and our school nutrition heroes and everyone who makes this work possible every day. And these are the most difficult actions that we take," Assistant Superintendent Nik Lightfoot said.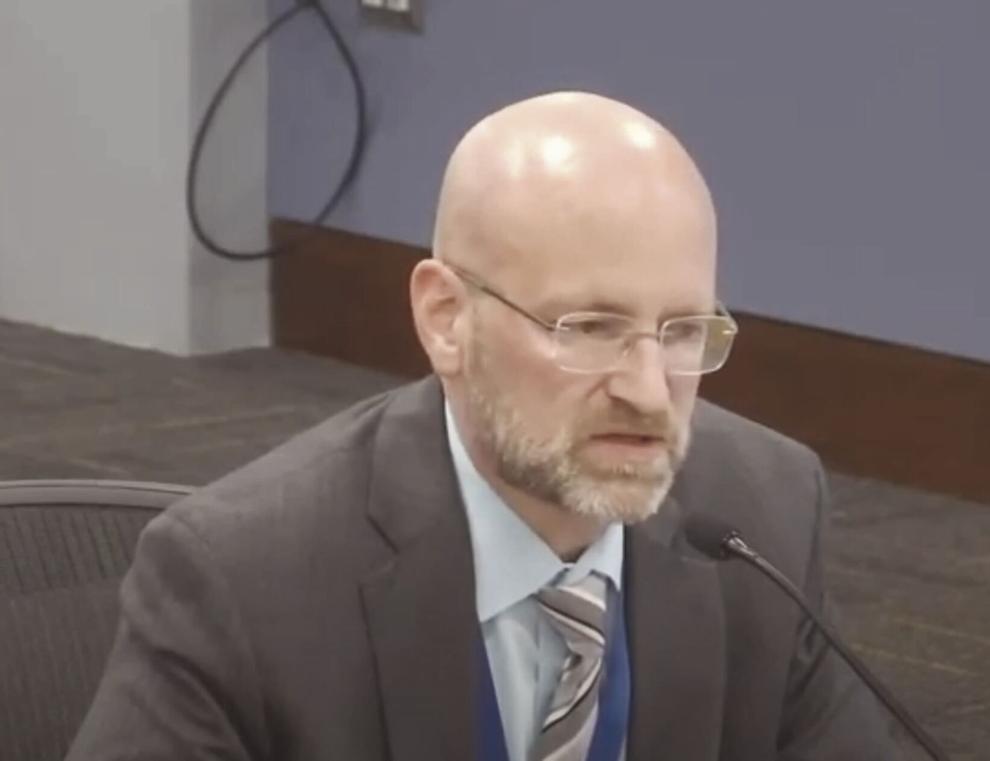 He added that he wanted to acknowledge the contributions of the service and dedication of those listed on the resolution.
"I think for our two new board members, this is the first time you've been through this and this is probably the most painful thing you do as a board member." Treasurer Steve Adams said. "Before this, we're voting on budget reductions, we're voting on general staffing resolutions to reduce staff. When you see a resolution that has an actual name on it, that's I think when it hits home."
He added that his wife, who taught in the district for 45 years, had been listed on resolutions like those for the first decade of her time teaching and that it didn't mean the teachers were leaving for good.
Additional board discussion
Two policies were unanimously approved in first read, including one about temporarily modifying graduation requirements and another regarding relations with law enforcement authorities.
Lightfoot mentioned that modifying graduation requirements had come before the board multiple times in the past few years.
The changes to the graduation requirements would reduce the number of general elective requirements to graduate from 20 to 16. Students would be able to request an elective requirement waiver with a specific section for an optional explanation of the pandemic impact on the student's learning.
Vice Chair Shannon Andreson said they made the modifications in prior years because the need was real and said the students graduating this year had more of their high school learning disrupted by the pandemic than the last two years of graduates.
"We really needed to acknowledge that and that it could be an even bigger struggle for those students than the last two that we did this for as well," she said.
Andreson said the policy regarding relations with law enforcement authorities was made reflecting a state law currently in the legislature about students having the right to legal representation and ensuring those rights are well-protected on school grounds.
"Our goal, really, with the changes was to as we identified in the general statement of policy look toward the disruption of that school to prison pipeline and to really look for the ways in which we could strengthen the ability for students to be self-advocates if ever faced with this," he said. "And at the same time to minimize any need for this to even be a policy in place."
The policy changes include references to police officers changing to a more expansive reference of peace officers; the point of contact for questions from principals and peace officers shifting to the assistant superintendent; no custodial interview will occur at school unless there is an immediate, substantial emergency or condition of child welfare that must be addressed; and language that states a student does not have to speak with the officer if they do not wish to, that they may request legal representation or counsel, and that the district's expressed desire is not to waive a right to request legal representation and counsel prior to and during the interview.
"I had a conversation earlier this school year with the parent of an elementary student who had been questioned by a peace officer in one of our buildings. And that student is an elementary student, they had no idea that they could refuse to talk to the peace officer and the parent I spoke with was understandably very upset about that. So it does happen," Chair Jen Westmoreland-Bouchard said.
The full language of both resolutions may be found in the meeting packet for the May 10 meeting. The policies will be next discussed in second read at the next meeting on May 24.