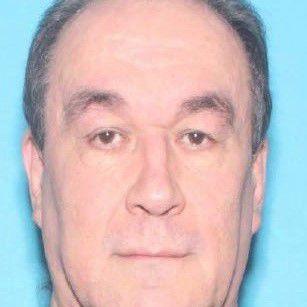 The suspect in an Illinois double-homicide has died after shooting himself during a standoff with Edina Police.
Edina resident Anatoliy Ermak, 64, died at 7:02 a.m. Nov. 25, following a standoff that occurred Nov. 22 outside a condominium complex on the 6600 block of Vernon Avenue in Edina, according to Edina Police Spokesperson Kaylin Eidsness. The day of the standoff, Edina Police received a tip at 8:02 p.m. pointing them toward a white Nissan Versa hatchback matching the description of a vehicle sought by police in Buffalo Grove, Illinois, a Chicago suburb.
A standoff ensued after police located the vehicle. Authorities did not initially confirm the man in the vehicle to be Ermak, but Buffalo Grove Police have since stated the man in the standoff was the homicide suspect.
After police communicated with the suspect for 90 minutes, he shot himself in the head, according to Eidsness. Medics then transported him to Hennepin County Medical Center, where, according to Buffalo Grove Police, he was listed in critical condition.
Authorities in Illinois had issued a warrant for Ermak's arrest on Nov. 20 as they investigated a Nov. 17 homicide. The suspect was wanted for the murder of his ex-wife, 55-year-old Nataliya Ermak, and her husband, 69-year-old Norman Frid.
According to authorities, security camera footage showed a brief conversation between Ermak and the couple inside a parking garage before the suspect shot both victims with a handgun multiple times.
Although the Edina standoff took place outside a condominium complex, Eidsness stated that police could not confirm it as his place of residence. He did, however, live in the area, she added. Hennepin County Court records from as far back as 2007, when Ermak was convicted of disorderly conduct, listed Edina as his city of residence.