Holy Angels upsets Jefferson in Section 6AA 
The Section 6AA opening round match put 10th seeded Holy Angels at No. 7 Jefferson in the team tournament opening round Oct. 5.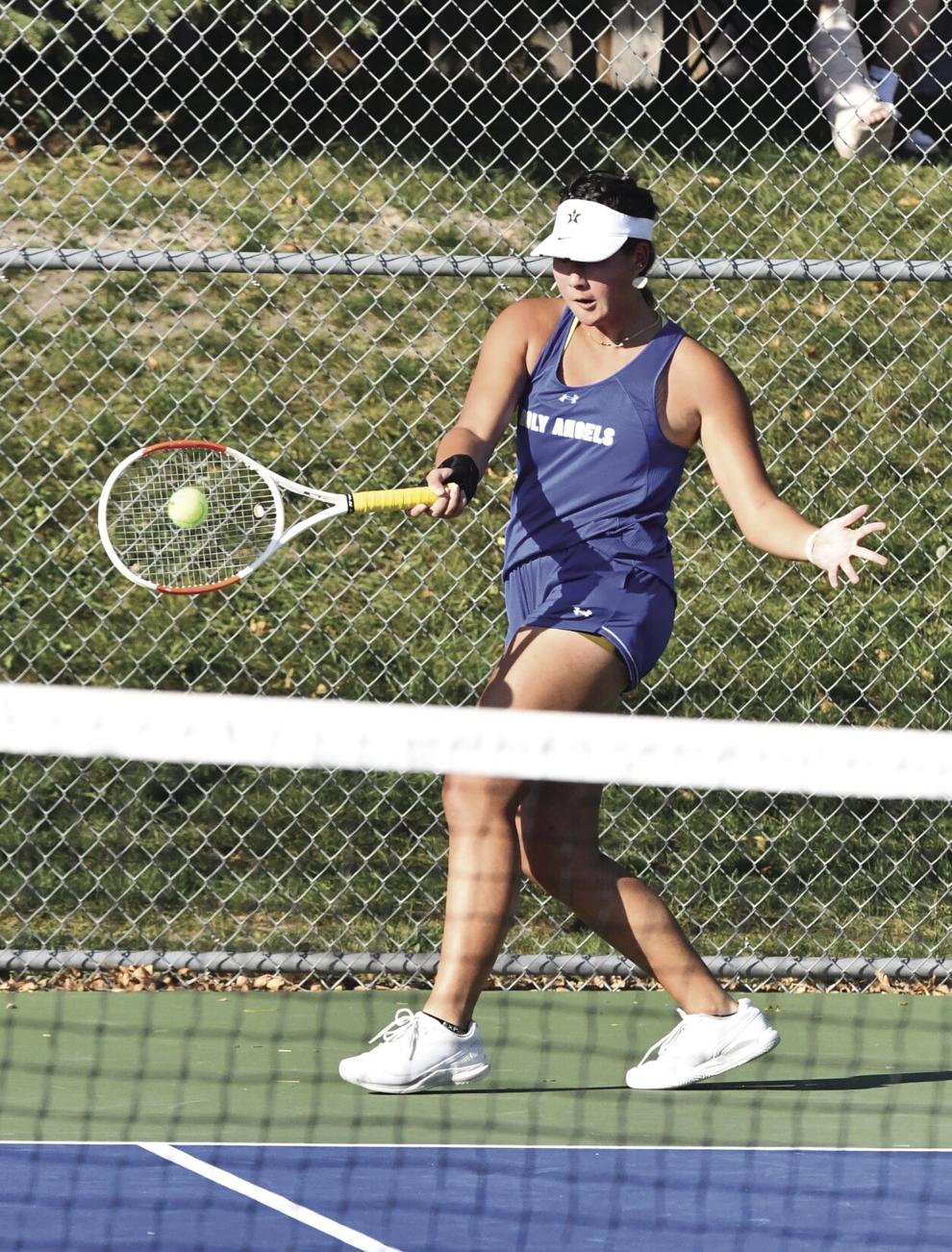 The Stars scored the 4-3 upset, with Lauren McCoy and Meredith Diehl winning the top two singles matches in straight sets (6-4, 6-2) and 6-1, 7-6), respectively.
Jefferson fought back to add wins at third and fourth singles. Emily Colby beat Jane Nordstrom 6-1, 6-3 and Kylie Jones beat Alaina DeCrans 6-1, 6-1 to settle the split in the singles matches.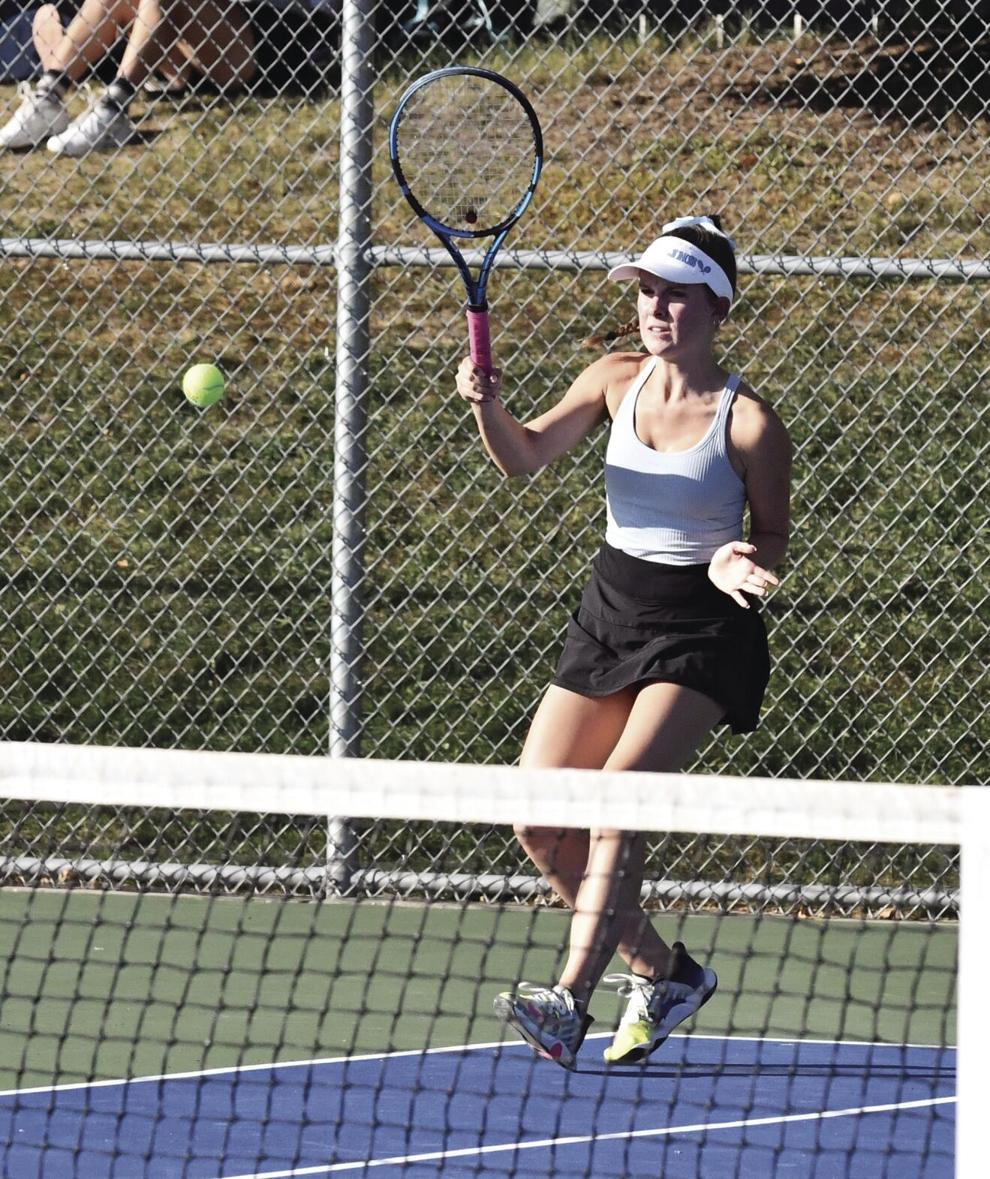 The Stars (8-8) held their own, taking 2-of-3 very competitive doubles matches. First doubles went to Mara Piodinger and Gabby Bartfield, who beat Jefferson's Halle Johnson and Greta Campbell 7-5, 7-5.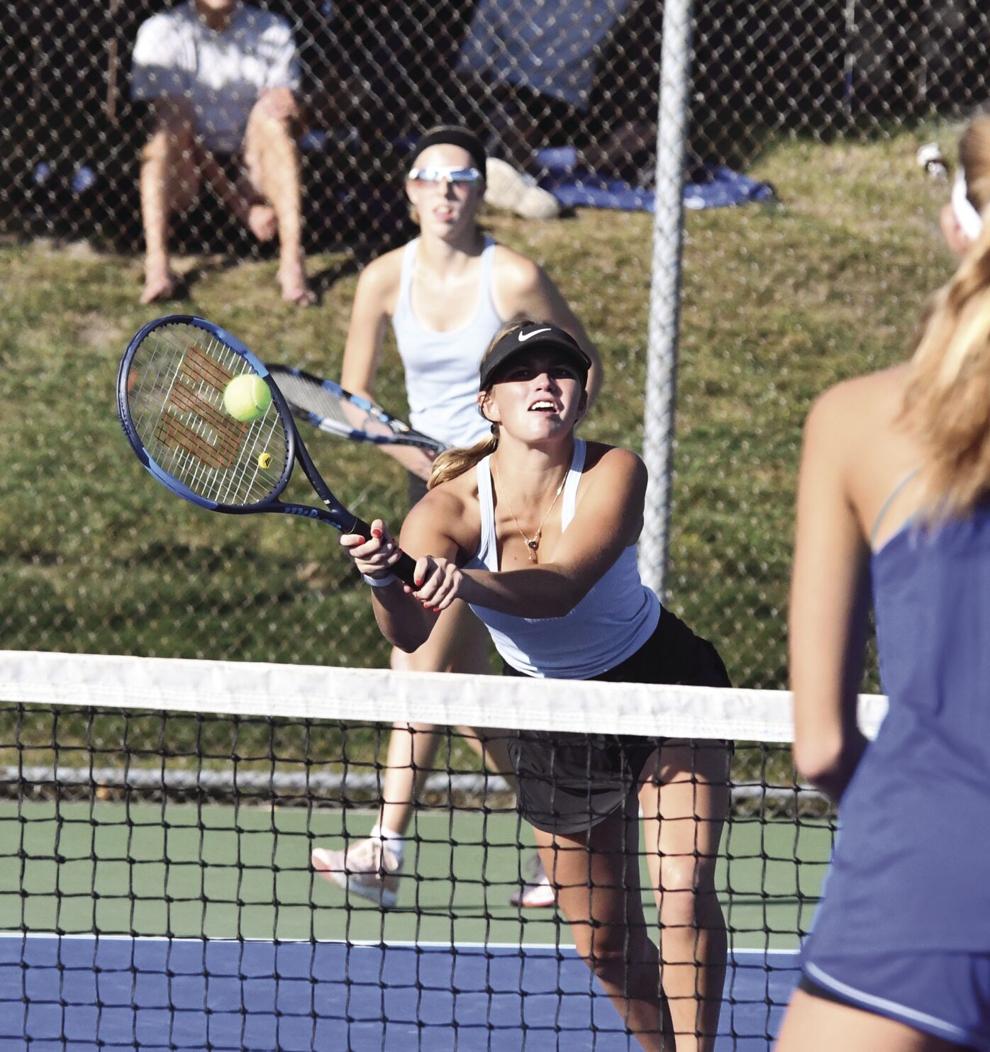 Samantha Goedde and Marissa Jung of Holy Angels defeated Jefferson's Anna Feeken and Abbey Johns 6-4, 7-5 at second doubles as the Jaguars were missing Melina Peters from the typical lineup.
Jefferson coach Lynn Larson had to adjust the lineup without Peters available. 
"We lost a very close match there and Holy Angels played great that day, so who knows if it would have made a difference," she said, as Jefferson won the previous meeting on September 6-1. "Overall, it was a good match and Holy Angels played great." 
Jefferson rebounded at third doubles with the team of Caroline Yue and Sarah Heeter picking up a 6-4, 6-3 win over Ellory Snook and Aislin Lacher.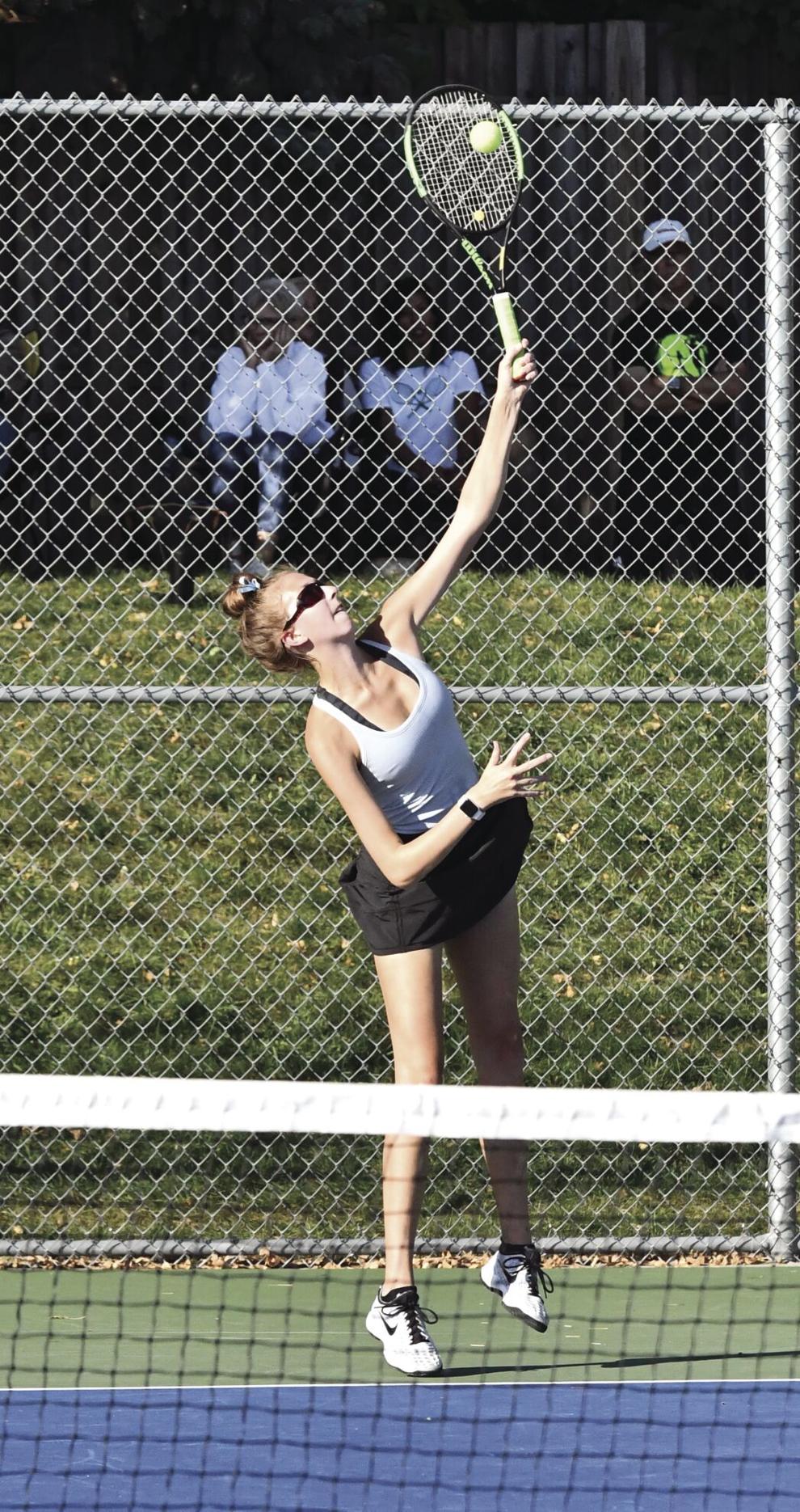 Larson said the team was playing its best tennis of the season when it mattered most, leading up to sections. Jefferson compiled a 7-10 overall record but was 7-3 since the 6-1 win over Holy Angels on Sept. 8. Two of the losses were 4-3, including Chaska on Sept. 9 and the section loss to the Stars.
"The sign of a successful season is when you can come back to beat a team the second time after losing to them before," Stars coach Steve Werle said. "We lost decisively before, so it was a sign of progress. I told the girls to put the nerves in the bag and they definitely did that on Tuesday. It was a lot of loosening up and having fun, and when you do that, the scores tend to take care of themselves."
When it came to figuring out the best formula for a lineup, Werle admits some of the decisions come down to handling nerves and if the players can do it better alone (singles) or if a partner (doubles) helps relax.
Jefferson came into section play riding a four-match winning streak, including 4-3 upset wins over St. Louis Park and Hopkins on Sept. 28 and 29, respectively.
Against Park, Colby picked up the lone singles win in the fourth position against Zoe Gutz 6-0, 6-3. 
Two of the three doubles matches needed the third set to decide a winner as the Jaguars swept the matches. Peters and Johns won at No. 1 5-7, 6-4, 6-2 while Feeken and Kylie Jones won at No. 2 6-1, 6-3 and Heeter and Urbanz won at No. 3 6-4, 2-6, 7-5.
Park's Sadie Lund defeated Walworth at No. 1 6-2, 6-2, Raquel Schlichting defeated Oh 6-1, 6-2 at second singles and Kamryn Halley defeated Campbell at third singles 6-1, 6-2.
Against Hopkins, Jones won a tough three-set match at fourth singles by scores of 4-6, 6-4, 7-6. Campbell, Colby, and Urbanz lost in straight their respective singles matches in straight sets.
Walworth and Oh won their No. 1 doubles match against Kate Dietrich and Josi Fiterman 6-3, 2-6, 6-0. Peters and Johns and Feeken and Heeter won their second and third doubles matches, respectively, in straight sets.
Jefferson already claimed state and conference awards in addition to the team-only awards. As a team, the Jaguars continue to shine academically by earning a 10th consecutive Gold Award with a collective team grade point average of 3.98. Larson's response: "Seriously?!? They are all so smart!" 
In addition to the team, several players earned Academic All-State honors, including Emily Colby, Sarah Heeter, Sae Mee Oh, Anja Urbanz, Walworth and Caroline Yue.
All-Metro West Conference honors went to Walworth and Honorable Mention honors went to Oh and Peters.
The team named Co-Most Valuable Players in Walworth and Oh and the pair decided to play doubles for individual sections which beings Friday, Oct. 15 at the Lakeville Lifetime Fitness location at 8 p.m. The pair was seeded fifth out of 38 in the section doubles draw. 
Most Improved went to Colby, Jaguar Award went to Campbell, Best Sportsmanship went to Johns and Hardest Worker went to Heeter.
Larson said she gives an award to every varsity player who earns 10 varsity point victories. "Most years I give out two to four of those," she said. "This year all 12 of my varsity girls earned 10 victories or more. I literally could give each of them our MVP award as they all have earned it. It has been such a great group to coach, they are all about the team and have been very flexible with where they are playing each match."