Area baseball teams tried to play catch-up for the second week in a row with as many baseball games as possible. 
Holy Angels improved to 7-2 after going 3-2 for the week, which began with a 10-8 win at Spring Lake Park May 2 before handing Jefferson an 8-5 loss in the home opener at Donaldson Park May 3. 
DeLaSalle won a key Tri-Metro Conference game the next day 12-6 before a return to the win column with a 7-2 win at Kennedy May 5.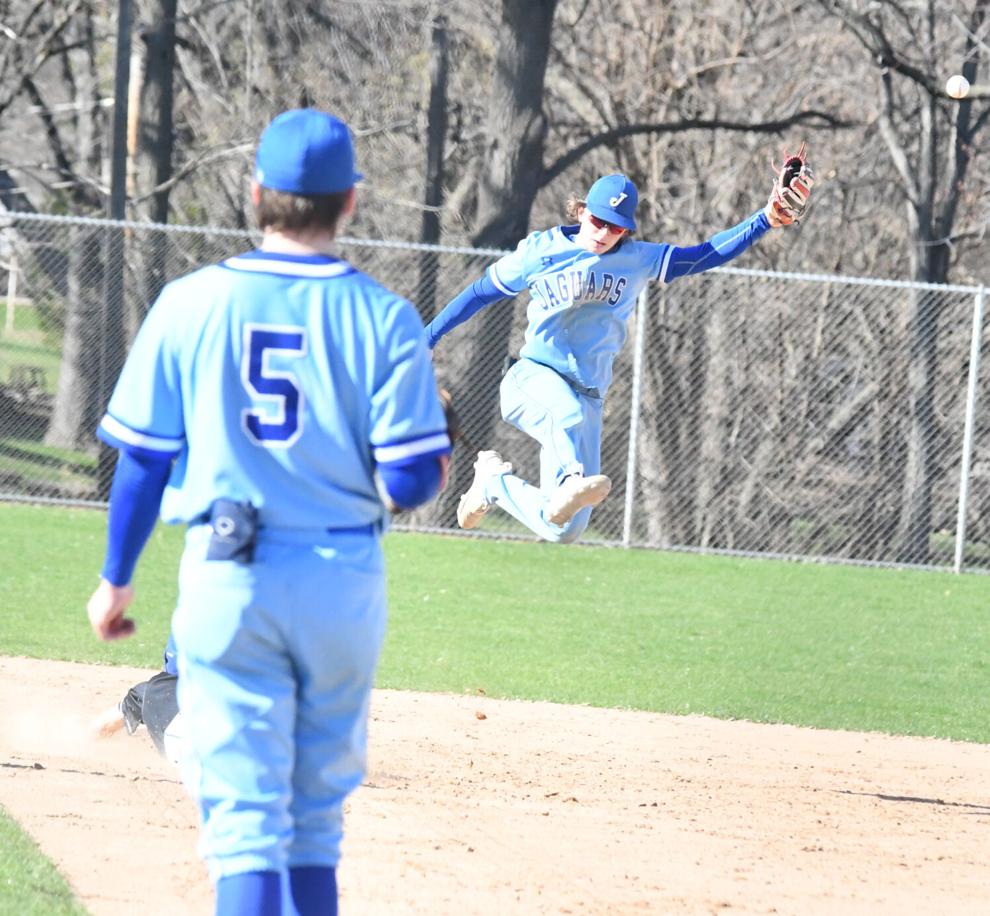 The Stars ended the week with a 7-1 loss to reigning Class AAA state champion St. Thomas Academy May 7 again at Donaldson.
George Dittman led off the win against Jefferson, going 3-for-4 while helping spark a five-run fifth inning to take a 6-5 lead into the final two innings.
Troy Lynch went 2-for-4 with a double during the fifth inning, coming around to score on an error and a balk. Dittman, Lynch, and Will Briggs led off the game with singles to the outfield as Dittman came around to score off Briggs' line drive to left field.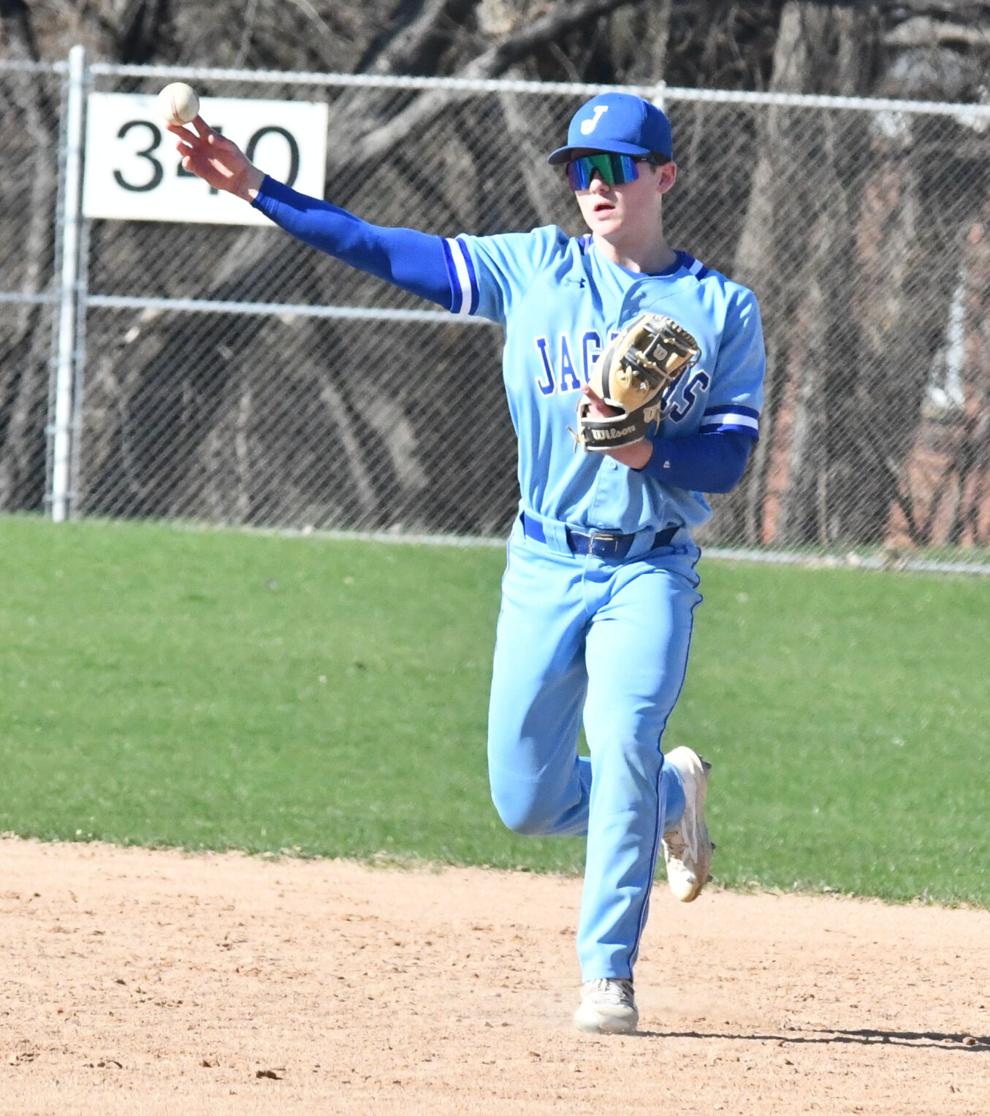 Stars pitcher Alex Hardcopf scattered three runs over four hits with three walks and four strikeouts. Tyler Niznick worked the final three innings in relief, giving up an earned run on two hits.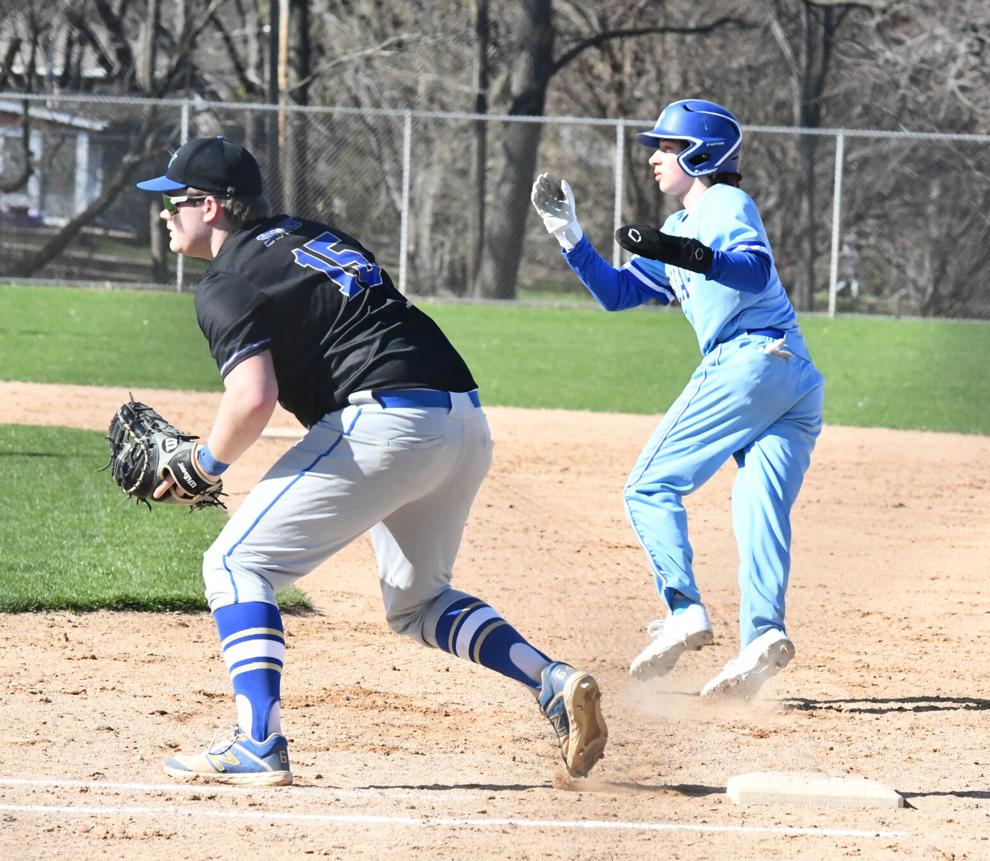 After the DeLaSalle loss, Holy Angels jumped on Kennedy in the first inning with three runs in the opening inning en route to a 7-2 win at Haddox Field on May 5.
Holy Angels sent Aidan Smith to the mound as he went the distance on 100 pitches. He allowed two runs on three hits with seven strikeouts and five walks. 
Niznik went 3-for-4, including a double to right field in the sixth inning in the lead-off spot for the Stars. He also stole two bases.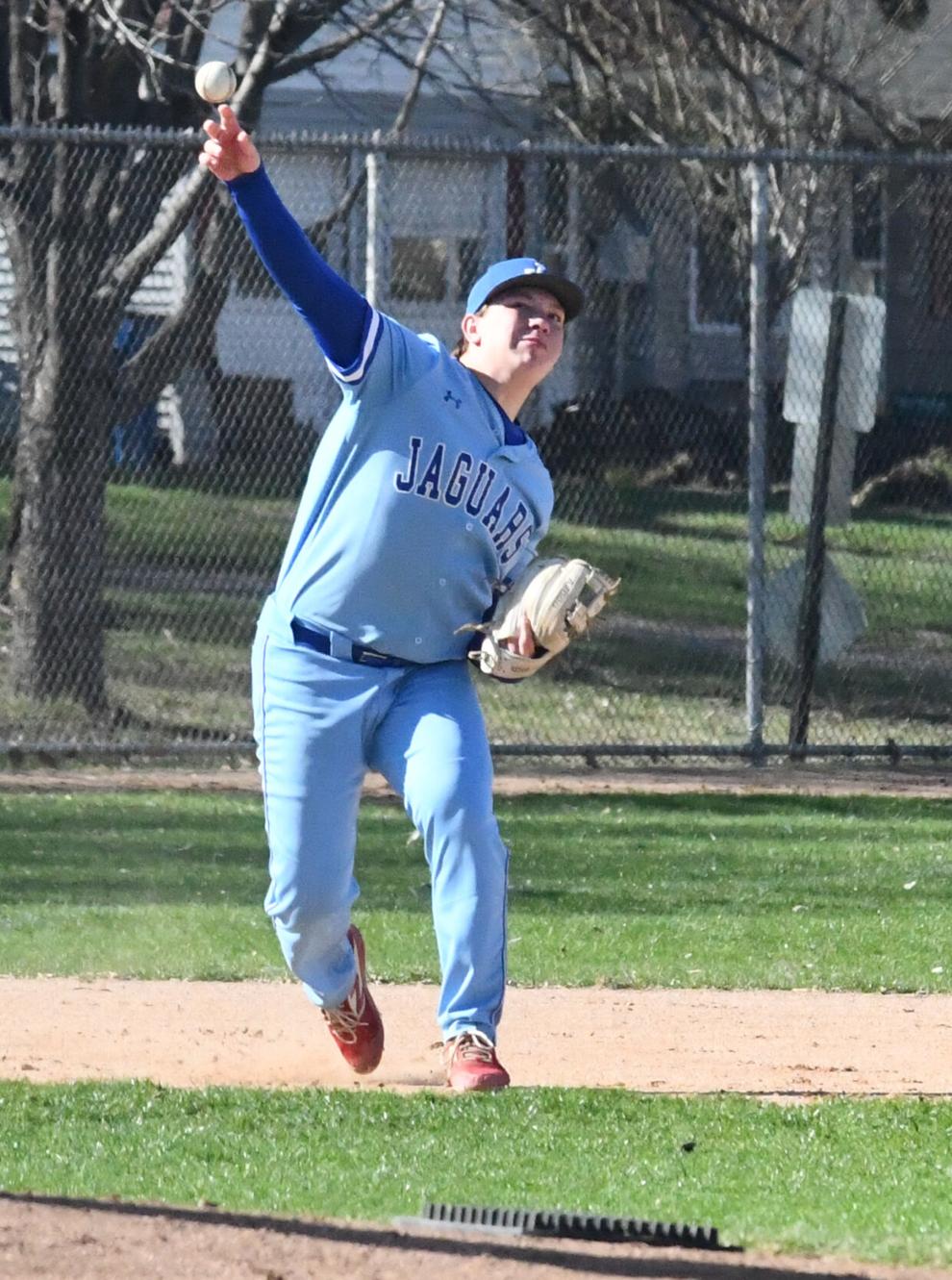 Lynch added a pair of hits in the first and second innings, scoring on Riley Thuringer's two-run double in the first inning. 
Kennedy countered with Zach Zesch going 5 2/3 innings. He scattered seven runs on 11 hits with four strikeouts and one walk before Ryan Sheehan gave up one hit in 1 1/3 innings of shutout baseball.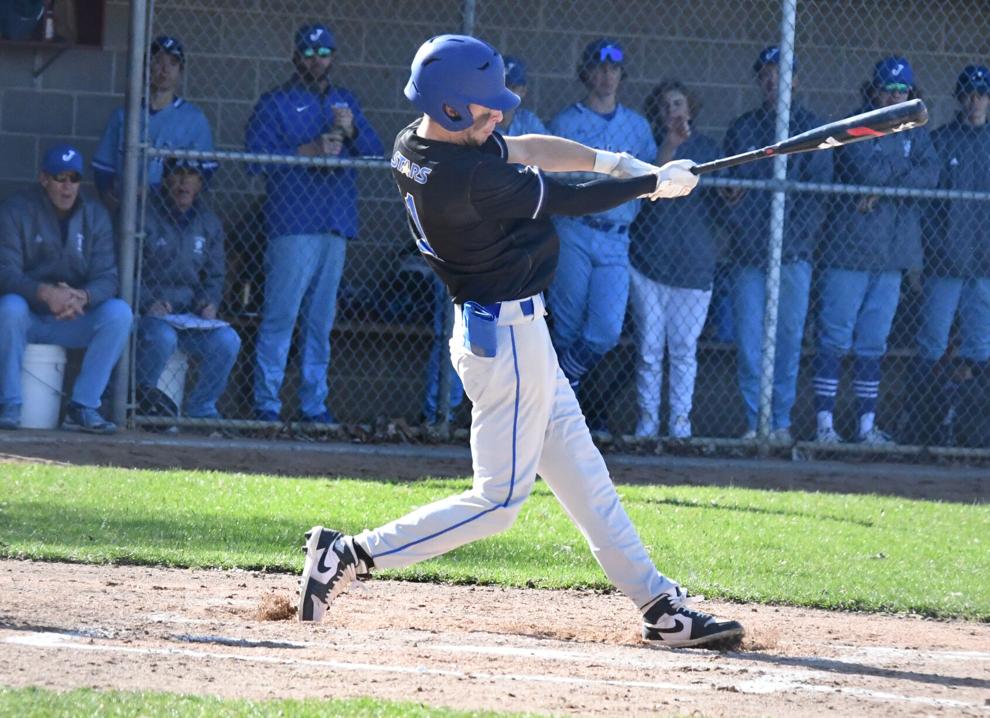 Kennedy's Ryan Fortner drove in two runs with a double to left field with two outs in the fifth inning. 
Gage Schmidt drew two walks with a single to left field from the No. 2 spot in the order.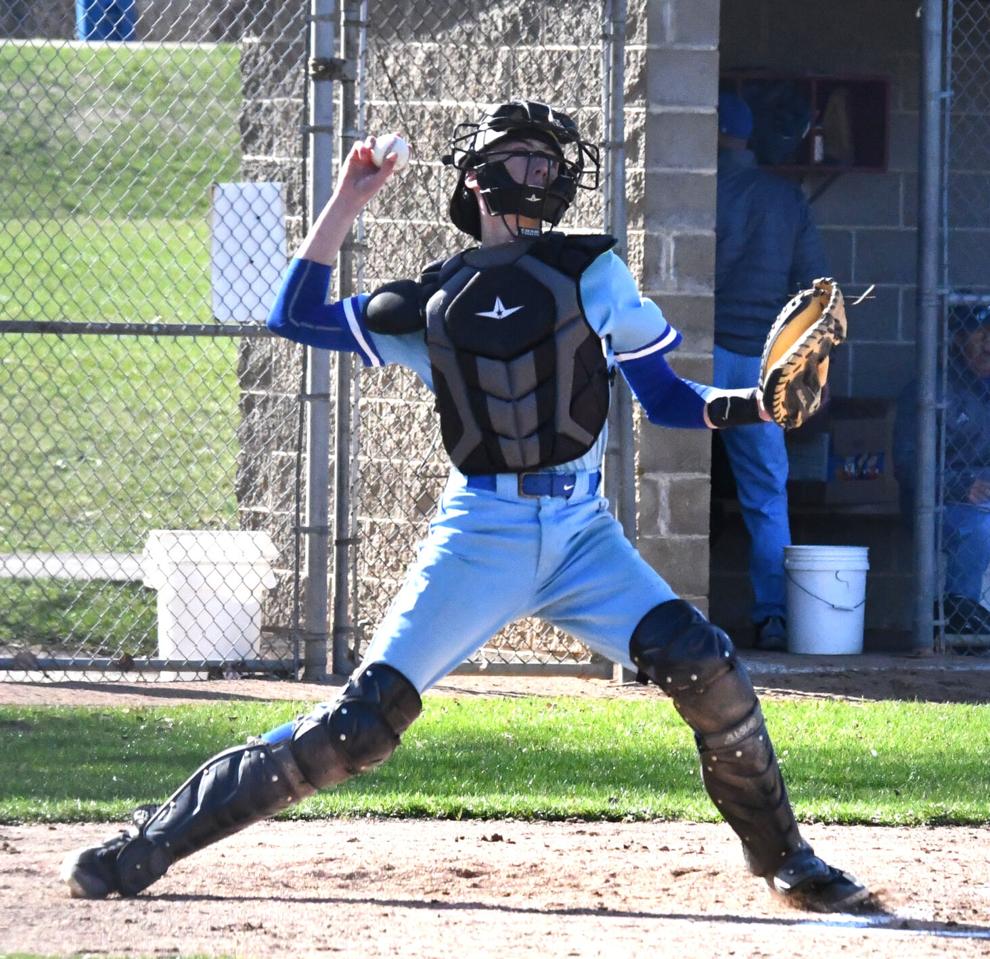 Kennedy opened the week with an 8-1 loss to New Prague on May 2. Nick Manning made the most of a lead-off single to the right field, coming around to score after stealing two bases. He also drew walks in the fifth and seventh inning to give the Eagles a chance on the base path.
It was the lone hit given up by pitcher Nolan Eischens, who went five innings striking out five. Kennedy drew seven walks.
Brett Conway started for Kennedy, striking out six batters over four innings. He gave up seven hits on four runs with three walks.
After a rare day off, Kennedy returned to Haddox to face Robbinsdale Cooper May 4. Trailing 3-0 going into the bottom of the seventh inning, Kennedy's comeback bid fell short in a 3-2 loss.
Zesch was hit by a pitch and came around to score on Cole Houk's two-out double to left field. Nick Manning also scored on the play from second base after reaching on a base hit to left field. He stole second to move into scoring position. Manning put together another impressive performance at the plate, going 3-for-3, including a double, two stolen bases and a walk.
Sam Nicholson and Mike Doyle split time on the mound going 3 2/3 and 3 1/3 innings, respectively for the Eagles. Nicholson struck out two and walked three. Doyle didn't allow a hit on 56 pitches. He struck out six batters and issued one walk.
Kennedy ended the week in St. Louis Park against Benilde-St. Margaret's with a 14-0 loss in five innings on Friday.
Kennedy had four hits, including two from Cole Houk and one each from Manning and Conway. Conway also had a walk.