Concordia Academy sweeps Stars in Section 4AA final
Fifth-ranked Concordia Academy ended Holy Angels' season during Saturday's Section 4AA championship match at Kennedy High School by a 3-0 score, winning 25-18, 25-20, 25-21.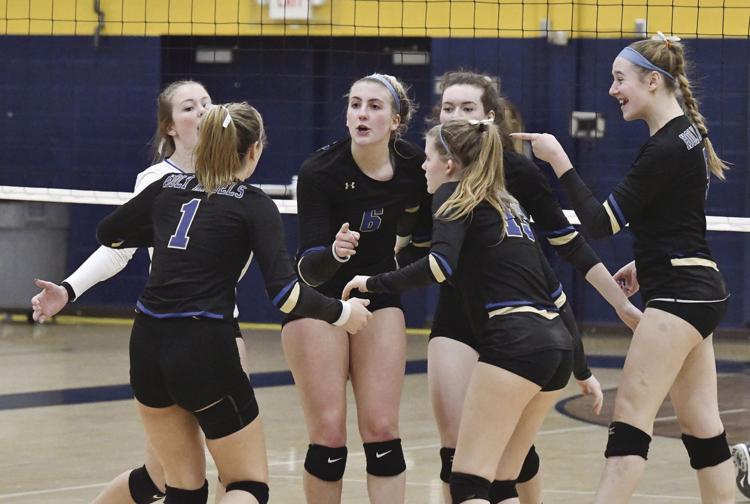 The Stars went 21-5 and returned to the section final after falling short last season to snap back-to-back section titles.
Stars coach Tom Emanuel said the end of the season stung knowing how much the team invested in off-season work.
"This group had a rough year on and off the court last year and so we focused on mental toughness, our culture and the girls did everything right and invested a lot in this season which is what this is the hardest part of the season," he said. "I love this team."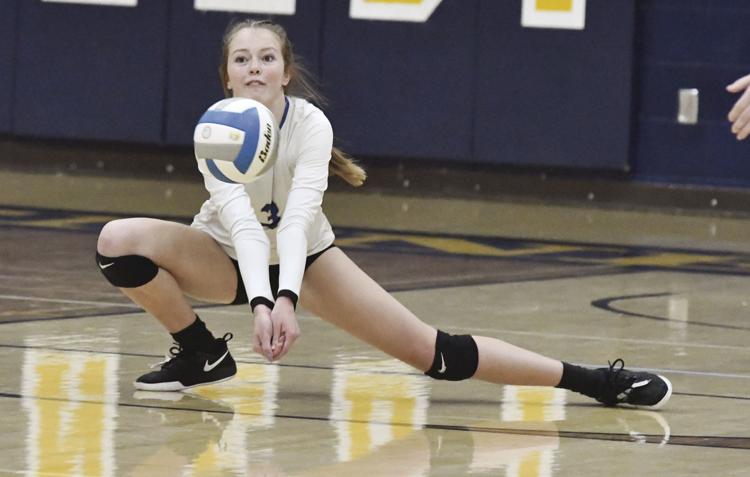 "We came out intending to be the first to 15 [points] and we did that in two sets but it wasn't enough," he said of facing a quality opponent in Concordia Academy with a state trip on the line. "It was a good match but we had enough of a bad stretch in each set that we couldn't stop, which made it tough to get back."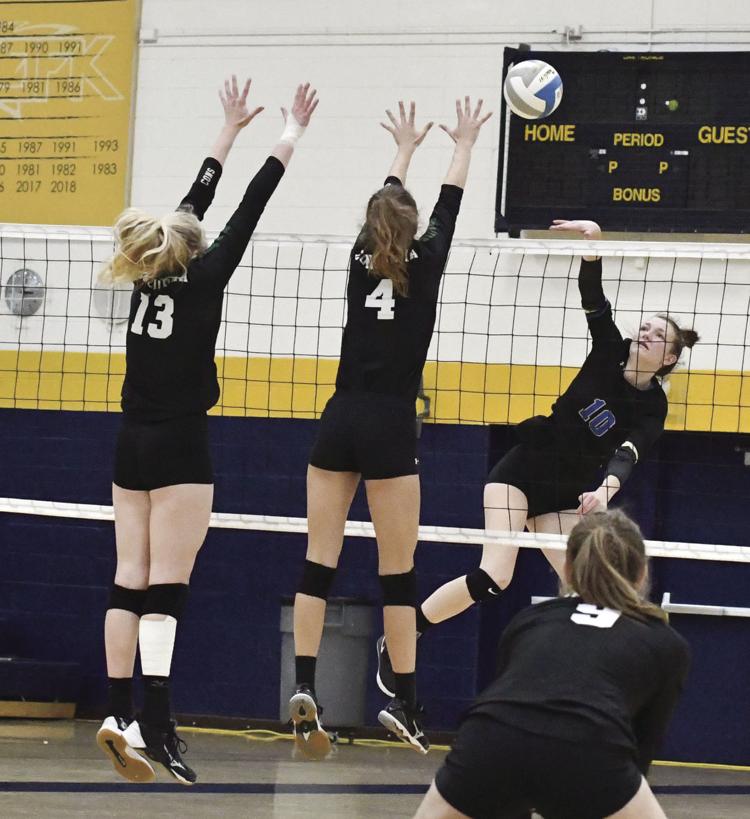 Concordia took a 19-10 lead in the second set and that lead was more than enough despite the Stars going on a 10-6 run to narrow the game. Senior Julie Mitchell came up with three big points including splitting a double block to make it 19-11 then added another kill to make it 19-12. She pounded another point to cut it to 20-17. Holy Angels made it 21-19 before Concordia scored a side out to control the serve and win the set.
The Stars jumped to a 4-1 lead in the third set as the teams sat at 13-13. Concordia Academy forced just enough errors to manage a 25-21 final score in the decisive set.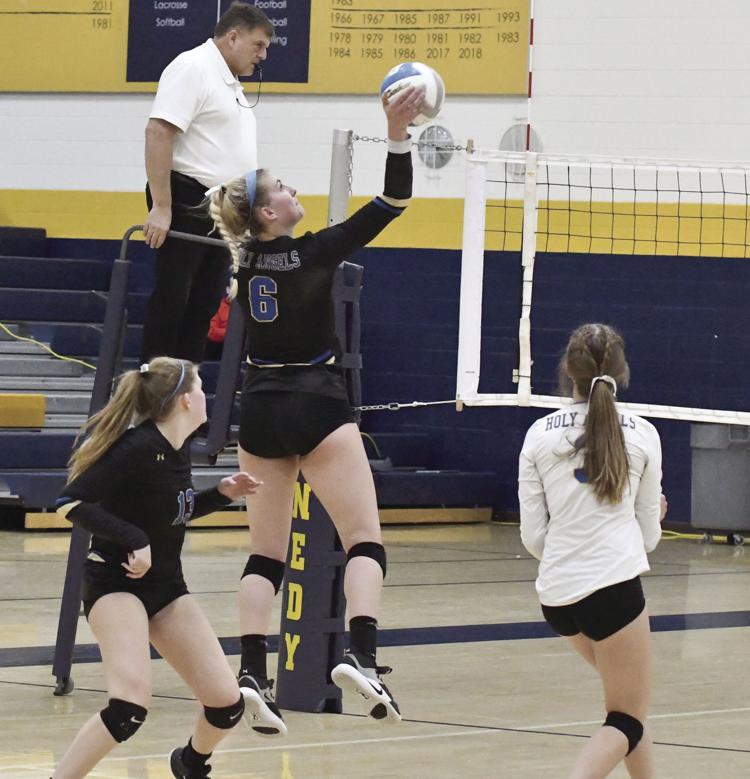 "We played well in October when we had to win the last four-out-of-five matches just to get the No. 2 seed," he said.
Holy Angels had seven seniors on the roster including twins Syndey Gengler and Taylor Gengler, along with hitter Lauren Link who surpassed 1,000 career kills in the section opener against St. Paul Academy.
"Lo's been great and I give her a lot of credit because she had to wait her turn as a ninth-grader but is a great leader and player for this team," Emanuel said of Link, who also plays for Northern Lights. You can include middle hitters Mitchell and Emma Demers, outside hitter Lauren Jasper and setter Rachel Erazmus in a group that has experienced a lot during their prep careers. 
The Stars scored a pair of 3-0 sweeps over St. Paul Academy and Nova Classical to reach the final on Saturday.