In Section 3AAA, top-seeded Richfield was upset by No. 8 Simley in the June 1 opener.
Second-seeded Holy Angels advanced to Monday's winner's bracket final against No. 5 Cretin-Derham Hall (completed after this edition went to press) with a spot in the June 11 final on the line as neither team lost in the double-elimination tournament.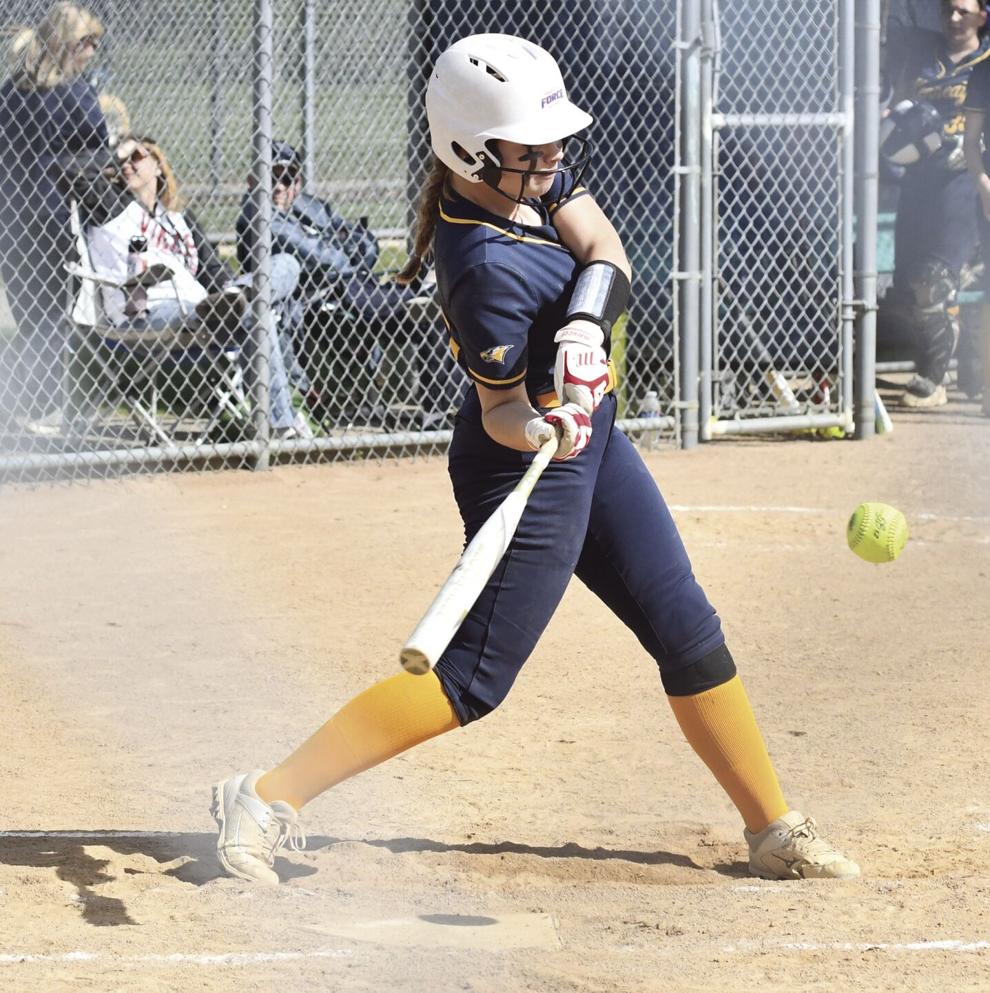 The Stars opened with a 5-4 win over South St. Paul in 10 innings.
Kassie Caron hit a double to left field and Kendall Thorman brought Caron around on a ground ball to the shortstop to end the game.
Anja Anderson led the Stars going 3-for-5 and Rachel Kawiecki went 2-for-5.
Kaitlyn Kneeland struck out seven batters over 6 2/3 innings giving up three earned runs on eight hits with five walks. Leah Cierzan pitched three shutout relief innings. She gave up one hit and walk with five strikeouts.
Third-seeded Kennedy opened with a 9-2 win over No. 6 St. Paul Highland Park on June 1 but Holy Angels relegated the Eagles to the elimination bracket with a 4-1 loss on June 3. 
Kneeland, Mara Poidinger and Kawiecki each had two hits. Kawiecki and Thorman each drove in two runs and Kneeland scored twice.
Cierzan kept the Eagles bats in check allowing one unearned run on six hits with nine strikeouts and two walks.
Kennedy countered with two hits each from Taylor David, Katie Edmonds and Ellie Baker.
The win over Highland Park was the third straight for the Eagles as they were aided by a seven-run second inning.
Wheeler started the big inning with a one-out triple followed by a walk (Katrina Wrase), three consecutive hit-by-pitches (David, Ali Pauly and Edmonds) and another walk (Baker). Kennedy worked in two more walks and two more errors in the inning. 
Mary Hajduk gave up one earned run on 10 hits for the complete-game win. She struck out four and walked one on 90 pitches. She served up first-pitch strikes on 25-of-33 batters.
Kennedy's Ava Morabito scored on a wild pitch for a 3-2 walk-off win over No. 4 Visitation on June 4.
Baker led the Eagles with a pair of hits including a double and scored once. Wheeler also scored in the low-scoring affair while Hajduk and Brinna Kopischke combined to limit Visitation to four hits and two runs over seven innings. The pair struck out seven batters and didn't issue a walk.
Kennedy awaited the winner of Simley/No. 7 South St. Paul in another elimination game on Monday.
Jaguars out in Section 2AAAA
Third-seed Jefferson was eliminated from the Section 2AAAA tournament with a pair of losses June 1 at Miller Park in Eden Prairie.
The No. 6 seeded host Eagles used a 2-1 score to hand the Jaguars their first loss before No. 7 Chaska broke the elimination game open with a 10-3 final.