Jaguar boys second, girls third while Kennedy girls fifth and boys sixth under windy conditions 
Jefferson boys cross country was in search of its first conference title since back-to-back championships in 1983 and 1984 when the team stepped to the line at Gale Woods Farms Oct. 8 for the Metro West Conference Championships.
One week earlier the Jaguars clipped Chanhassen for the jamboree meet, a precursor to the final regular season meet of the season.
This time, Chanhassen did enough to stay ahead of the Jaguars by three points, 34-39 while third-place Chaska tallied 70 points and Kennedy was sixth with 175 points.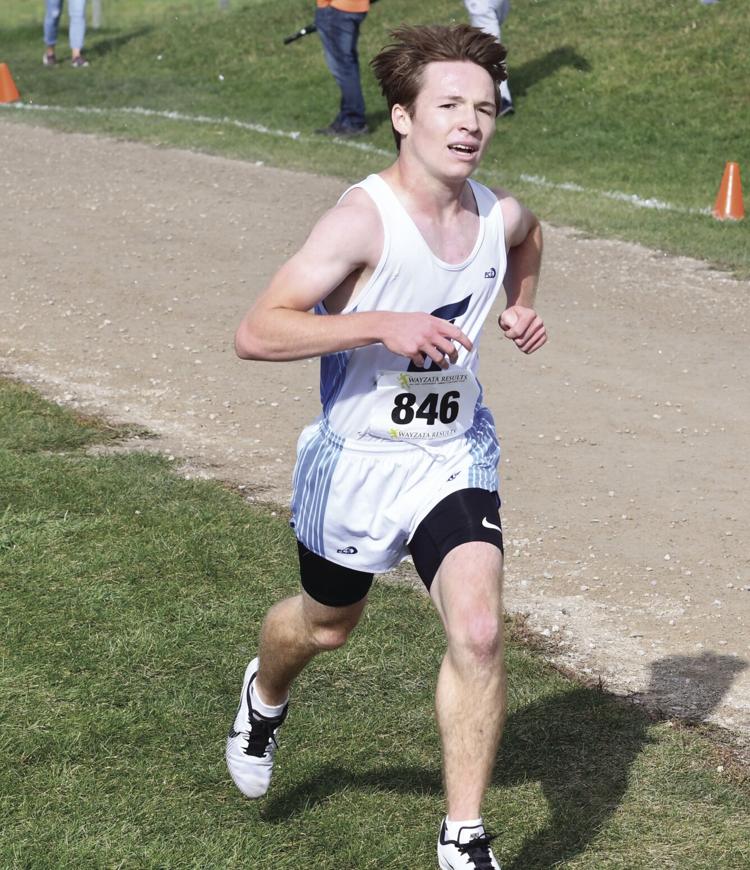 Jefferson's five point-scorers finished among the top 12 times led by sophomore Adam Lueth's fourth-place time of 17 minutes, 27.52 seconds and junior Zach Studdiford ran a tremendous race to cut nearly 25 seconds off his time from the jamboree to place sixth overall in 17:36.53 followed by junior Mason Young eighth overall in 17:40.90, senior Zachary Skinner was ninth overall in 17:42.63 and senior Joe Gathje was 12th overall in 17:43.06.
Senior Zachary Skinner was fourth overall in 17:27.13. 
Chan senior Ben Scheller won in 16:20.66.
Kennedy senior Gabriel Mastel led the team by finishing 29th in 18:46.12, senior Brady Vogt was 33rd in 18:52.06 and senior Gannon Shilson was 36th in 18:56.11.
In the girls race, St. Louis Park beat out Chanhassen by 16 points while Jefferson garnered third place with 54 points and Kennedy was fifth with 136 points. 
Jefferson seventh-grader Amelia Borgen continued to push the pace with a fourth-place finish in 19:47.16 and sophomore Megan Lee was sixth in 20:14.34. Sophomore Caroline Hemann was 11th overall in 21:12.33, junior Emily Albert was 13th in 21:16.91 and senior Anna Gaul was 20th in 21:48.93 to complete the team scoring. Freshman Jamie Drewitz was close, finishing 21st in 21:52.14.
Kennedy eighth-grader Gwen Vogt was 18th overall in 21:37.51 to lead the team followed by senior Brayden Hill who was 23rd in 22:14.56, sophomore Katrina Wrase was 31st, junior Mari Podas was 35th overall and junior Hayden Dickey was 52nd. 
Follow Jason Olson on Twitter @SunSportsJason.