Spartans put up big numbers in loss to SMB while Jaguars fall at South St. Paul 20-14
Richfield football slipped to 3-3 on the season after a wild 56-38 loss to St. Paul Academy/Minnehaha Academy/Blake in the regular-season finale at Spartan Stadium on Oct. 8.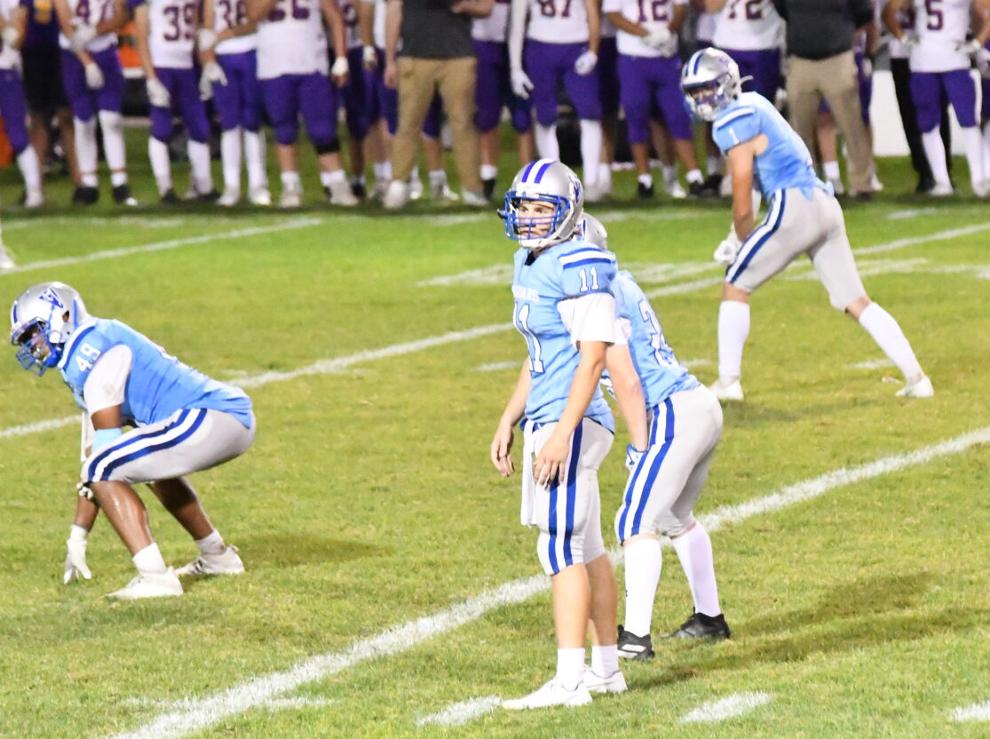 Spartans senior quarterback Mitchell January passed for 311 yards and three touchdowns with one interception but it wasn't enough as SMB scored four times in the third quarter to go from 27-21 to 56-28 by by end of the 12 minute quarter.
The Wolfpack led 21-7 after the first quarter on runs of three, three and 25 yards while January ran it in for a 5-yard touchdown.
The Richfield quarterback connected with AJ Shelley and Trevon Cunningham in the second quarter on plays fo 35 and seven yards, respectively.
Casey Gay gave Richfield a 28-27 lead to begin the second half on a 5-yard touchdown catch followed by Rodrigo Castaneda's extra-point kick.
January added a second rushing touchdown this time in the fourth quarter from 2-yards out for the final 56-35 score.
Shelley and Cunningham each caught six passes for yards of 100 and 98 yards, respectively. Henry Schaefer added three catches for 24 yards and Kaleb Olson had a huge 61-yard reception.
Olson also had a big game on defense with five tackles including one for loss and recovered a fumble.
Malcom Peterson led the team with seven tackles, including five solo tackles and two for loss. Brady Moore also had two tackles for loss including the lone Richfield sack.
The Spartans wrap up the regular season with a pair of road games at Park Center on Oct. 15 and at Breck on Oct. 20 before turning attention to Section 5AAAA play. Ahead of the Oct. 15 games, Richfield owns the 11th-best QRF rating in Class 4A and third-best in the section, trailing Holy Angels (fifth-best) and SMB (ninth-best) followed by Minneapolis South, DeLaSalle and Benilde-St. Margaret's.
Jefferson fell to 1-5 on the season following a 20-14 loss at South St. Paul Oct. 8.
Packers running back Matthew Lee scored on runs of three and 14 yards in the first half as Jefferson responded to a touchdown just before halftime to trim the lead 14-7. 
Robbie Traylor found senior Brock Edwards for a 5-yard touchdown. Edwards had two catches and was the most prolific ball-carrier going for 22 yards on nine carries.
Tyson Schultz connected with Blake Mamalakis for an 18-yard touchdown in the fourth quarter to cut the Packer's lead to 20-14. Mamalakis had four catches for 28 yards while Nate Habermas had five catches for 48 yards to lead the team. Seven different receivers caught a pass as Traylor and Schultz combined to complete 17-of-31 passes for 132 yards and one interception.
Frank Arth led the defense with six tackles and Maximo San Roman had five tackles including the lone sack for the Jaguars. Austin Chroup and Daniel Weber each had four tackles. 
The Jaguars were ranked 37th in the latest QRF rating for Class 5A and fourth in Section 3AAAAA. St. Thomas Academy leads the section (fourth-best QRF in Class 5A) followed by Hastings (19th), Kennedy (24th), Apple Valley (44th) and Two Rivers (47th).