When they first gathered in 2007, it wasn't with the intention to form a nonprofit organization serving the youth of Bloomington, Edina and Richfield.
But monthly meetings to discuss the services, or lack thereof, for homeless youth slowly gave rise to Oasis for Youth, which is now marking 10 years of providing resources to youth dealing with homelessness or housing instability. The organization grew from the volunteer-driven outreach organization that opened its doors in 2011 to a full-time operation that is looking to grow its staff to 12, according to Nicole Mills, the organization's executive director.
The needs of youth living and working in Bloomington, Edina and Richfield have evolved during the organization's first decade, and Oasis for Youth is working to meet those needs through a fundraising campaign that is replacing its annual fundraising event as a result of the coronavirus pandemic.
Volunteer-driven
The catalyst for Oasis for Youth was a presentation about homelessness in Hennepin County. A community presentation at Volunteers Enlisted to Assist People in Bloomington outlined the needs, including those for suburban youth, who had few resources available to them outside of Minneapolis.
At the time, the public perception was that youth homelessness was an invisible issue, but the reality was that homeless youth were already living in the suburbs. "Youth want to blend in," said Andrea Knoll of Edina, one of the founding members of the organization.
The typical image of a homeless person was an older adult male, Knoll said. "The majority of people experiencing homelessness are families, youth and children," she said.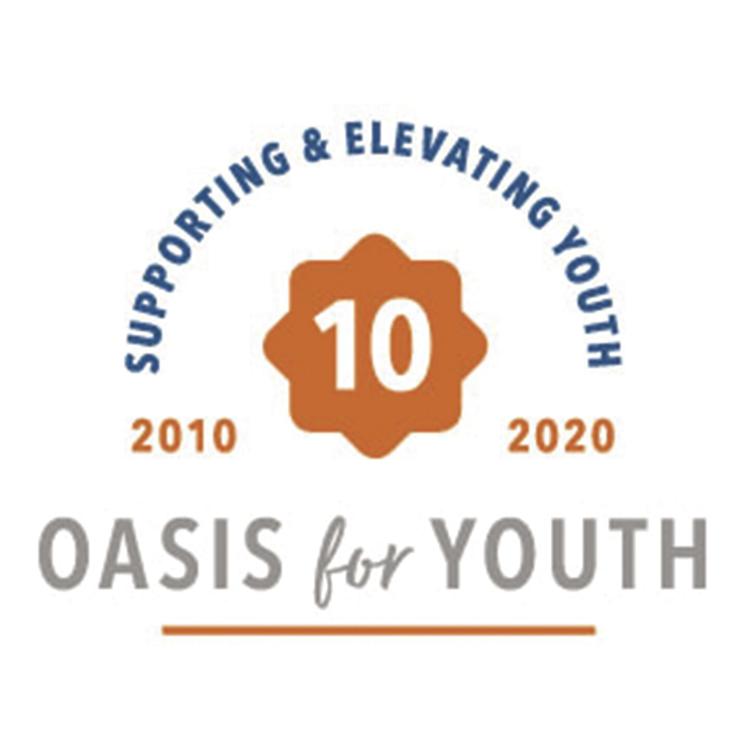 With few resources in their communities, a group of eight started meeting monthly to discuss what could be done to bring resources to the suburbs, Knoll explained.
Those meetings included discussions with school district counselors and others who worked with homeless populations. Those discussions confirmed what the group heard during the VEAP presentation, leading to the formation of a nonprofit organization that set out to bring resources to youth in the community and provide connections to other resources. The organization also wanted to shine a light on the issue and document the needs within the communities, Knoll explained.
The simple solution would have been to bring an established organization to the suburbs, which turned out to be a tough sell in 2008, as a significant recession prohibited organizations from expanding their reach to the suburbs, according to Leslie Stiles of Bloomington, a member of the founding group.
The group agreed, "We could do it ourselves," Stiles recalled.
With donated space in the lower level of Oak Grove Presbyterian Church in Bloomington, the organization established a drop-in center in 2011. With volunteers available during weekday afternoons and supplies available to youth facing uncertainty from night to night, the organization opened its doors.
In addition to providing the drop-in center, an emergency phone line was created. Volunteers would share the responsibility of answering the phone at any hour and determine how to address an emergency need, Stiles explained.
Fundraising for the organization was simple in the early days. With an all-volunteer staff, Oasis for Youth raised about $21,000 in 2011, more than enough to cover its expenses for the year. As the organization grew in scope, a part-time social worker was added in 2012, working 15 hours per week, according to Stiles.
Mills joined as the organization's first executive director in 2015, which allowed the organization's volunteers to step back from running the organization and assist the small staff that had been assembled to that point, Knoll recalled.
There are two ways to build a nonprofit organization, according to Knoll. In some situations, an organization is built from the top, by hiring an executive director who assembles the staff and resources necessary. Oasis for Youth started at the bottom, adding social workers to serve as case managers while volunteers provided administrative support and funding stability, she explained.
The organization succeeded in its early years, and Knoll is proud of what the founding group created. "I'm even more proud of where they've taken the organization," she noted.
Oasis for Youth aims to be the trusted resource of youth ages 16-24 who live, work or go to school in Bloomington, Edina or Richfield, creating communities where all youth can thrive, according to Mills.
Social media resources help connect the organization to youth, which spearheads a variety of outreach efforts through area high schools and Normandale Community College. Word of mouth remains an important way of connecting youth with the organization, Mills noted.
Oasis for Youth uses a three-legged approach to funding its operation. Foundation support, state financing and individual donations all contribute to the organization's operation. And the organization aims to rely upon all three legs equally to avoid becoming too dependent upon one source and winding up being crippled by a significant loss of that funding, Mills explained.
Going mobile
In addition to its annual operating expenses, Oasis for Youth has been spearheading a fundraising campaign for the purchase of a mobile unit, as part of a strategic plan passed at the beginning of the year by the organization's board of directors.
The mobile unit is the answer to the organization's question about increasing its visibility and access, Mills said: "How do we go out into the community and build relationships in the areas where we're not in?"
The Oak Grove basement is accessible by bus, but it can take an hour for youth to get there. By having a converted cargo van that serves as a mobile office with supplies, as well as a minivan to provide transportation service, the organization will be better able to provide its services across the suburbs, according to Mills.
The fundraising goal is $100,000 and the organization had raised more than 75% of the goal as of last week. The minivan may be acquired in the coming weeks, with the cargo van rolling out across the suburbs in the months that follow, Mills noted.
In its first year, Oasis for Youth served fewer than 100 youth. That number grew to more than 400 in 2019, including outreach to Mall of America employees through a partnership formed in 2016. Oasis for Youth works with youth employed by the mall's ownership to help them resolve issues outside of their employment, with the goal of keeping them employed. Employees who have concerns about where they will sleep that night may have trouble focusing on their job that day, Mills said.
Knoll and Stiles both served as members of the organization's board, but now take a less active role in the organization's operation, in part due to the term limits the organization has for its board members. "It's important to let new blood take over," Stiles said.
She is proud that the organization incorporates advocacy for youth rather than simply reacting to the needs of youth in the community. "They're doing so much more than we envisioned," Stiles observed.
"Community has been at the heart of everything we've done at Oasis," Knoll said.
Information about Oasis for Youth is available online at oasisforyouth.org.
Follow Bloomington community editor Mike Hanks on Twitter at @suncurrent and on Facebook at suncurrentcentral.