The only golf practice area in Bloomington reopens after shuttering in 2020 
After being closed to golfers in 2020, Hyland Greens Golf and Learning Center officially opened to patrons April 2.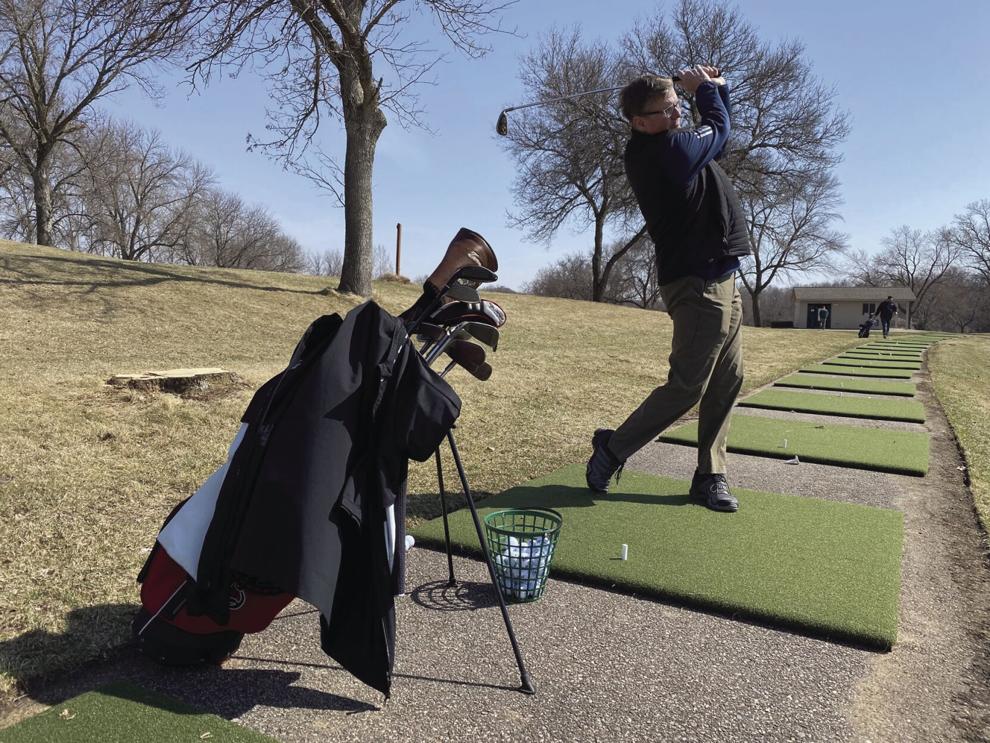 A quick spring warm up, combined with a partnership between the City of Bloomington and Three Rivers Park District, means golfers will have the opportunity to hit balls near the intersection of Normandale Boulevard and 102nd Street for a 46th season.
Three Rivers will operate the 9-hole, par-30 course, complete with a 30-plus station all-grass driving range and short-game practice area which means controlling the operating budget, maintenance and daily operations. 
Bloomington will continue to own the property after closing the front gate in the 2020 season due to financial issues, particularly driven by the pandemic.
For more than a decade, the course relied on general fund subsidies to offset operational losses as the course was not generating enough money on its own to survive.
This prompted an extensive review by staff, golf industry consultants and a resident task force in 2016 to figure out the future of the site.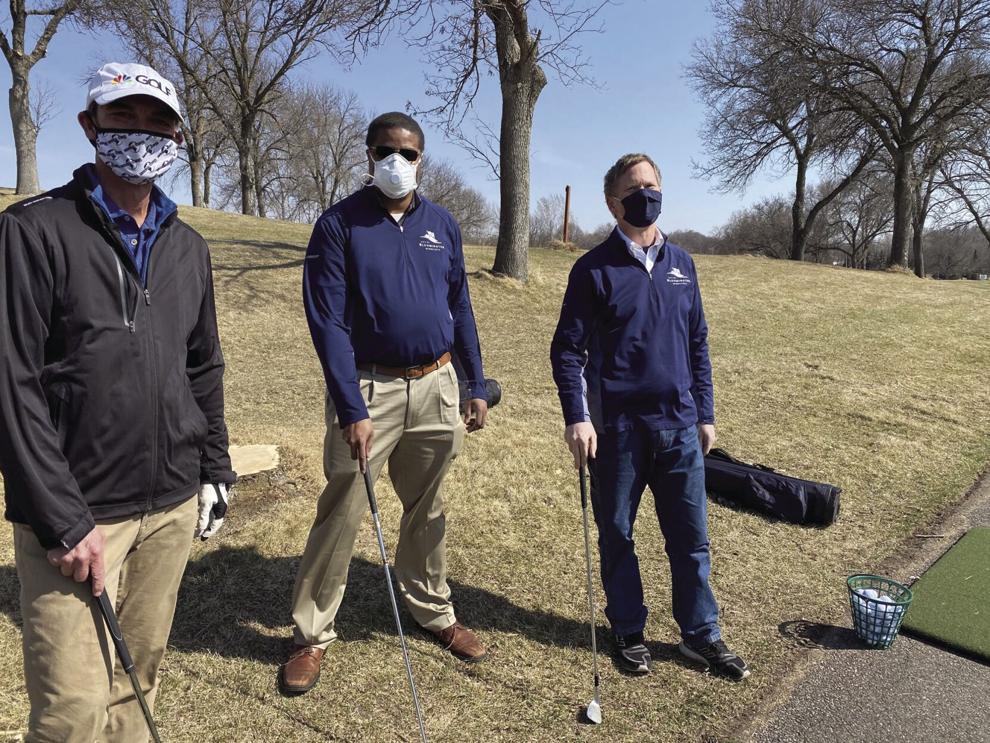 In addition to operational losses, during the March 1 city council meeting Parks and Recreation Director Ann Kattreh said there was a significant need for capital investment.
Terms of a three-year agreement between the city and Three Rivers was approved by the Bloomington City Council March 1 before park district staff was able to get to work on preparing the area for what is anticipated to be another busy year for the golf industry. 
Three Rivers operates six golf facilities, including Hyland Greens, throughout the western half of the Twin Cities from the Eagle Lake Youth Golf Center in Plymouth to Cleary Lake Golf Course in Prior Lake.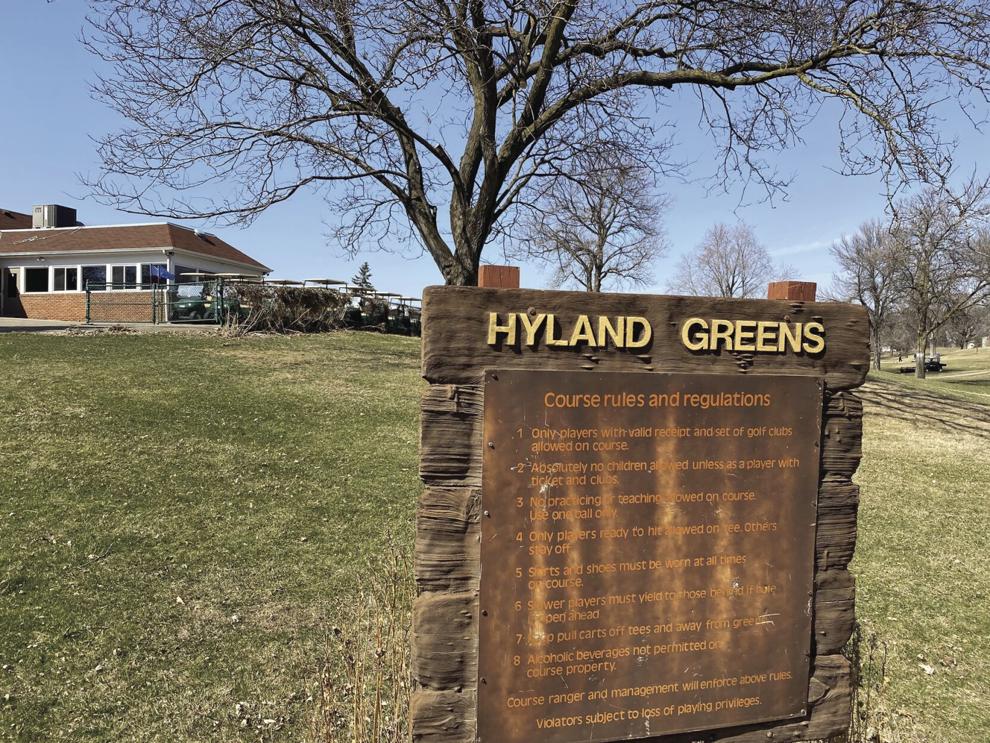 Each golf facility sits within a Three Rivers Park District park, including Baker National Golf Course, Glen Lake Golf and Practice Center and Parkers Lake Golf Center in addition to the three previously mentioned. Parkers Lake opened last year under a partnership with Hennepin County, joining Glen Lake as another county partnership.
"Our niche in the golf world has been teaching opportunities and providing opportunities for kids and seniors and this fits that bill perfectly," Three Rivers Superintendent Boe Carlson said. "A very appealing driving range with a high traffic area and high density and as gorgeous of a range as it gets. Once we get on real grass it is going to be phenomenal. Not many limitations out here, just crank away."
Carlson noted the partnership already in place with the Hyland Lake Park Reserve (Hyland Hills Ski Area, Anderson Lakes, Richardson Nature Center and Bush Lake). "It's been a great relationship for years and anything we can continue to partner on seems to make sense."
Bloomington Mayor Tim Busse echoed those sentiments aBoeut the partnership, which span decades and multiple venues to make this latest move a positive step.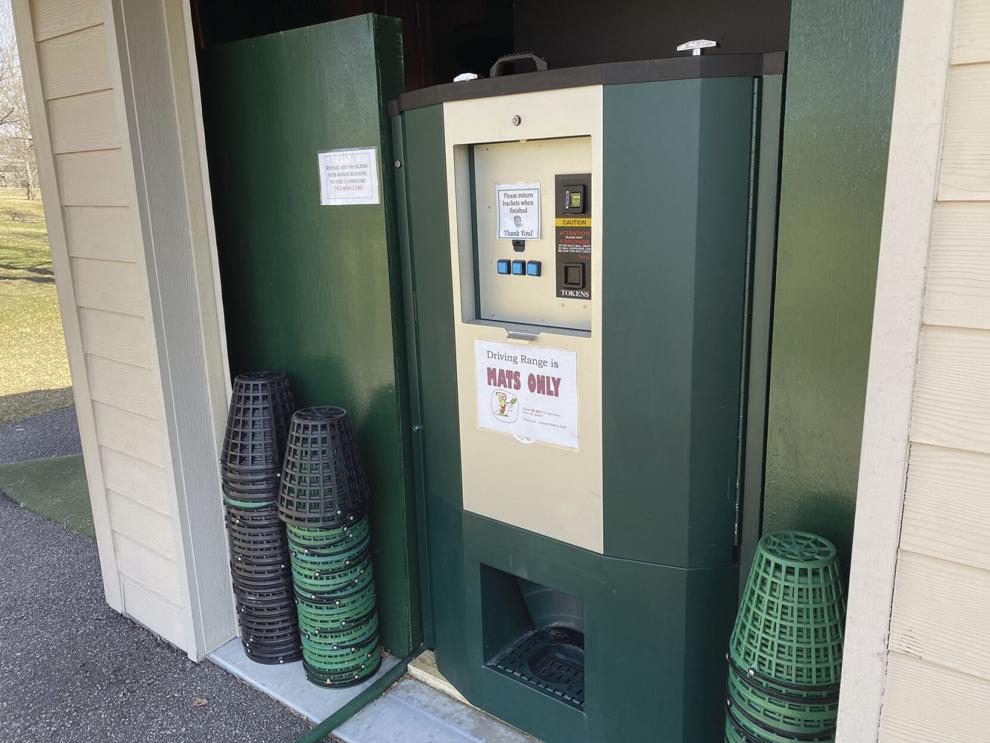 "I'm so pleased with it," he said. "Three Rivers has been such a great partner over the years and we're pleased to continue this partnership. It will be good for Three Rivers, the city, the golf course and the golfers here in Bloomington. It is fabulous." 
Part of the financial trouble at the course stemmed from a downward trend in participation, which saw a spike in interest last season.
Carlson estimates Three Rivers saw a 20 percent increase in participation last season and hopes to see that renewed interest in the game continue at the course which was built in 1974.
"What we've seen with COVID is that people want to get out and aBoeut and enjoy [being outdoors on a golf course]," Busse said.
Conversations surrounding Hyland Greens and the golf partnership opportunities have gone on for years, according to Carlson, but this seemed like a good time to make it a reality.
"Not being open last year was really the impetus to see what we can do to get this place re-opened," Carlson said. The city managed the course through regular maintenance to ensure it would be playable this season.
"They did a good job of keeping it in decent shape," Carlson said. "Nevertheless, there was some tree damage and a number of the greens need to be brought back and mowed up to use a usable-level golf course so there is a little work to be done. But I think all-in-all it has been a pretty easy transition to be to the point it is open and operational."
In talking with Golf Operations Site Supervisor Mark Hill, Carlson noted inquisitive neighBoers checking in on the work going on during March to prepare the course to open. "They told him how excited they were to see it open again," he said.
The fall high school cross country season always includes a handful of meets at the course and that should continue this fall if all goes to plan. Carlson said they host regular cross country meets at other facilities and Hyland Greens offers another excellent venue. 
The 10 acres of land (former driving range) closest to Normandale Boeulevard is not included in the agreement.
As for this year, the plan is to take incremental steps starting with opening the practice facility followed by the 9-hole course once the condition of the tee Boxes, fairways and greens is playable, and perhaps leagues.
In the second and third years of the agreement, Three Rivers plans to introduce First Tee and other instructional programs, similar to what takes place at the five other golf venues.
"That First Tee curriculum is focused on building not only golf skills but building citizens through character building and that is something we definitely want to replicate here in addition to the programs with BAA [Bloomington Athletic Association] and the other league offerings that we would already have," Carlson said.
Mark Hill is the Golf Operations Supervisor at Glen Lake and will add Hyland Greens to his responsibilities, including bringing on a head golf professional to organize instruction and the golf side of the course.
Patrons will notice a few changes at the clubhouse, including token or punch cards to pay for a bucket of balls ($6 token or 10-punch card for $50). Frequent player cards will not be available to cover green fees. Instead, green fees are $17 for walkers or a 10-round punch card for $155. Electric carts are $16 or $12 to add a rider. Pull cart rental is $3.
Concession offerings will revolve around snack foods perhaps cold sandwiches and drinks. Hill is working on adding hot dogs or brats to the menu plus plans to offer beer sales.