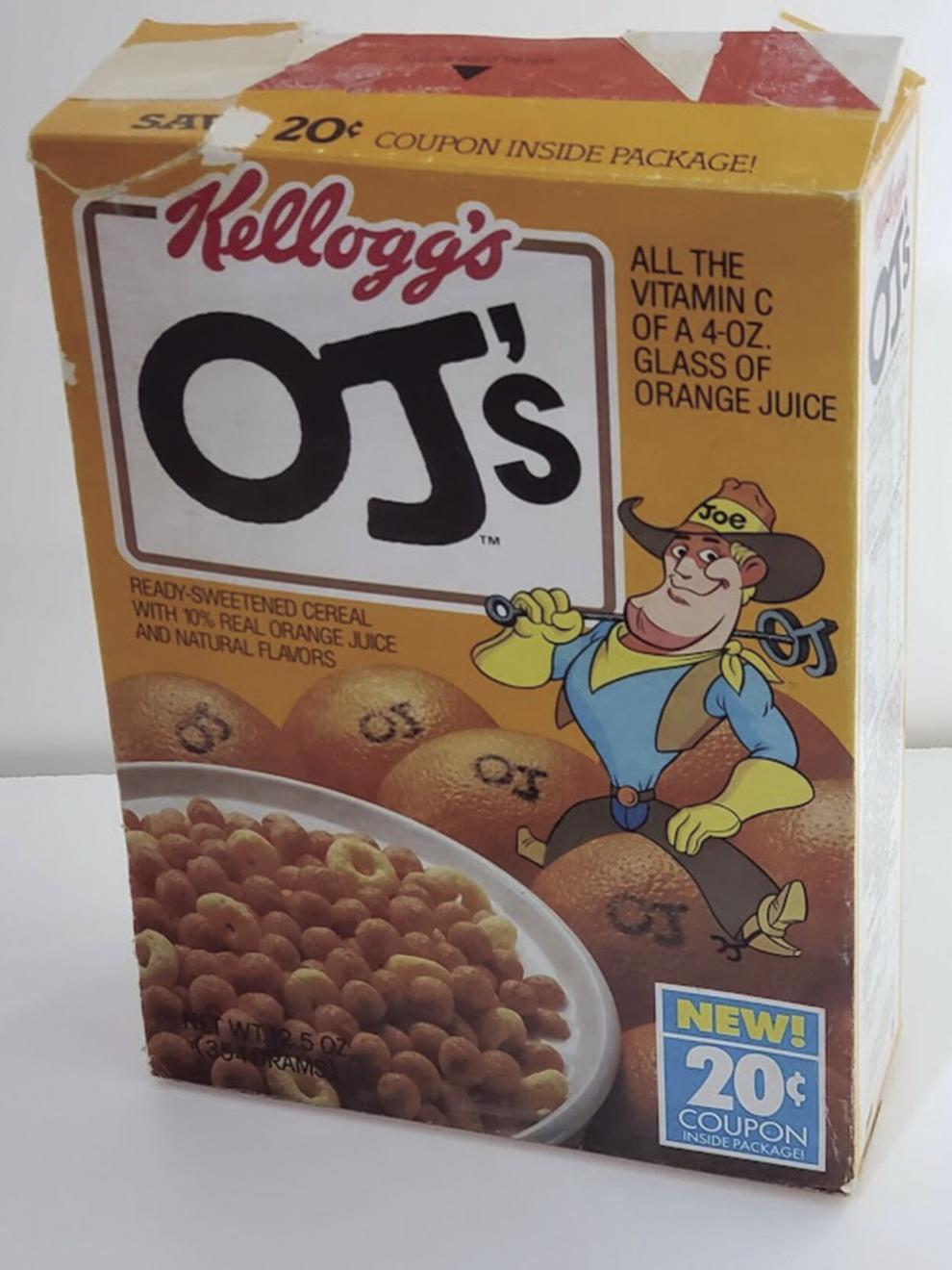 It's easy to look back upon something, dub it a failure, and leave it at that.
In some cases, however, failure has served as a gateway to great success.
A new exhibit at Mall of America in Bloomington celebrates the positive, and not-so-positive, outcomes of invention, manufacturing and marketing.
The Museum of Failure is a traveling exhibit that is beginning a new tour of the United States. Open daily through Jan. 9, the museum highlights how failed products and services have sometimes sparked innovation and progress.
Curated by Samuel West, a licensed clinical psychologist with a PhD in organizational psychology, the museum includes several testaments to initial failure, and sometimes later success.
Nintendo, a longtime name in video game entertainment, has been a global powerhouse for decades. But not all of its endeavors have connected with the buyers of their video game systems and platforms. Nintendo's early foray into immersive, virtual reality video game entertainment featured products such as the Virtual Boy and the Power Glove. "They failed horribly at both of those," West said.
The Virtual Boy was a mid-1990s game system that attempted to create 3-D game play through goggles that were mounted on a frame, set atop a table. The Power Glove was a late 1980s attempt to control video game action using virtual reality technology built into a glove the player would wear. Both products were commercial failures, but may have simply been ahead of their time. Nintendo eventually struck virtual reality gold, beginning in late 2006, with its highly successful Wii system. "They got it right," he noted.
The Virtual Boy and Power Glove were rejected long ago by consumers, but they're on display as part of the museum collection. Each exhibit includes a summary of the product history and the significance, if any, of its failure. An audio tour describing the artifacts is also available to museum visitors.
Many failures in the museum, which total approximately 130, are tied to internet and electronics technology. Early, failed efforts to create a platform for home entertainment are on display, such as video disc and laser disc players.
The players helped bring on-demand movie viewing into American homes. Video disc players were much like a record player. The data was transmitted by a needle, and the disc needed to be turned over approximately halfway through a film. Laser discs promised a better picture, but had similar limitations when it came to playback, as the disc had to be flipped. And the laser disc players were noisy, according to the museum.
The video disc player was usurped by VHS videotapes, the format that reigned over the less embraced Betamax videotapes. The laser disc player dated back to the late 1970s, but never took off before smaller, more efficient DVDs dominated the home video market during the 1990s, the museum noted.
Cellphone and handheld technology proliferate, but not without missteps along the way. Examples in the museum include Mobile ESPN, a flip phone that was supposed to put the resources of the ESPN network into the palm of the user's hand. That effort, launched in 2006, lasted less than a year. TwitterPeek was a 2009 device, created solely for access to Twitter, which debuted after smartphones had reached the cell-phone market, according to the museum.
Websites, and products developed by web-based companies, are memorialized at the museum. And so are medical inventions, some of which are dubious, at best.
Food and beverage innovations that fell short of success are commemorated, as well. Perhaps most famous is Coca-Cola's 1985 attempt to reinvent its cola with a new recipe. New Coke quickly fell out of favor, and prompted the return of the classic formula within months.
Other products featured at the museum include Pepsi's attempt at a clear cola in the early 1990s, the Arch Deluxe, a McDonald's sandwich marketed toward adults in 1996 that failed to catch on, and colorful ketchups from Heinz circa 2000, which initially sold well but didn't last.
One of West's prized artifacts is the Juicero, an expensive fruit and vegetable press that hit the market in 2016. Initially marketed at $700, the hyped machine proved to be nothing extraordinary, and is widely panned as a Silicon Valley failure.
The Juicero is not a rare artifact. What makes it special to West is that it was donated to the museum by a celebrity when the exhibit debuted in Los Angeles in 2017. It was donated with one condition, that West never acknowledge his source, as the celebrity was embarrassed about buying into the hype, he recalled.
One of the rare artifacts in the collection is Exubera, an inhalable insulin device that debuted in 2006. Launched by Pfizer, the device received approval in both the United States and Europe. It was expected to be well received by diabetic patients, and lucrative for Pfizer shareholders. The dry powder could be stored at room temperature and inhaled, but the big, bulky, awkward device was cumbersome to use, and it flopped. It resulted in a loss of nearly $3 billion to the companies. Its an example of a potentially successful innovation that failed due to a poor user experience, according to the museum.
West doubts he can replace the Exubera in the museum's collection if it is ever lost.
Founded in 2017 in Sweden, the museum was inspired by the Museum of Broken Relationships in Croatia, which showcases artifacts associated with failed relationships. "The message I want to send is that sharing your unrefined ideas, your uncomfortable questions and your experience of failures is essential for learning," according to West.
The museum duration is approximately 90 minutes, and admission is limited during 30-minute blocks throughout the day. The museum is on the second floor of the mall's north atrium, and is open 10 a.m. to 8 p.m. Monday through Thursday, 10 a.m. to 9 p.m. Friday and Saturday and 11 a.m. to 7 p.m. Sunday. Daily ticket sales are available for blocks up to 90 minutes prior to close.
Tickets range from $16.60 for children to $24.10 for adults, plus processing fees, with military, family and group discounts available.
Follow Bloomington community editor Mike Hanks on Twitter at @suncurrent and on Facebook at suncurrentcentral.