A 59-year-old man who has been classified as a Level 3 sex offender is living in Bloomington.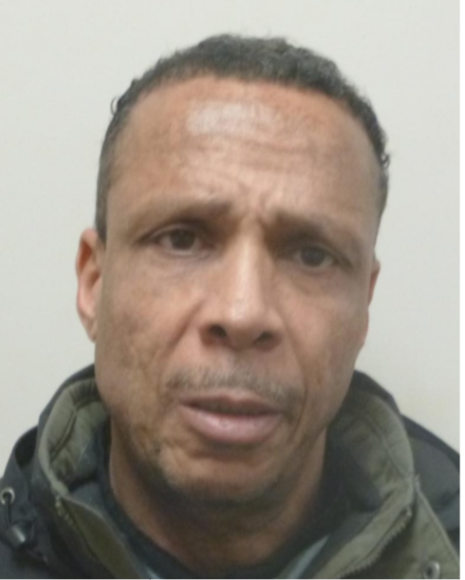 John Carter Henderson, who also goes by the name Cortez Carter, remains under local probation and is living on the 1300 block of East 78th Street. His residency was outlined during a Jan. 19 Bloomington Police Department community notification meeting. Mark Bliven, the director of risk assessment and community notification for the Minnesota Department of Corrections, detailed Henderson's past and outlined the parameters for sex offender classification and community notification.
Henderson may not be a long-term Bloomington resident, according to Bliven. Although unable to discuss Henderson's living arrangements or employment status, Bliven said that Henderson was most recently sentenced in connection with cutting off an ankle monitor in 2018, but his probationary period expires Feb. 12. Although he will no longer be under probationary supervision as of next month, he will remain subject to registering as a sex offender until October 2027, Bliven noted.
COVID-19 is responsible for some changes in the living arrangements of registered offenders, he added. When Henderson is no longer under probationary supervision, he will have greater flexibility regarding where he can live, according to Bliven. "This is not a long-term, as in years, type living situation," he said.
Henderson was convicted of a sexual assault offense and sentenced to two years in prison in 1982, a sentence that was stayed for three years. He was discharged from the sentence after three years, Bliven noted.
His 1982 conviction was the result of forced sexual contact with an adult female he did not know, but had approached in a public place and offered a ride to, according to the notification fact sheet provided by the Bloomington Police Department.
Henderson was sentenced to prison in 2003, however, following a residential burglary conviction during which he engaged in sexual conduct, but did not have physical contact with the female victim, according to Bliven.
He was subject to the sex offender registry following the 2003 conviction, but had not previously been on the registry, as it did not exist in 1982, Bliven noted.
He was released in 2009 and classified as a Level 2 offender. His probation was revoked after he violated the terms of his release. He was reassessed in 2010 and designated a Level 3 offender. He was discharged in 2017 and is no longer under probationary supervision for the burglary conviction, Bliven explained.
Bliven opened the meeting with an outline of the sex offender registry and its history.
People with a history of sexual offenses have always lived in the community. But community notifications have not always been a part of the release process for the highest level of offenders, Bliven said.
The number of registered sex offenders is much larger than the group that is subject to community notification. The state registration process began in 1991 and is administered by the Minnesota Bureau of Criminal Apprehension, which acts as the state-level FBI, according to Bliven.
The registry includes individuals convicted of a variety of sexual conduct crimes, but also includes individuals convicted of kidnapping and false imprisonment, he noted.
There are nearly 19,000 individuals required to register with the state, and 2,817 of them reside in Hennepin County. Of those, 158 live in Bloomington, although Henderson is the only Level 3 sex offender living in the city, according to Bliven. Generally, the higher a county's population, the higher the registered offender total in the county, he added, noting there are 1,449 registered offenders in Ramsey County, 561 in Dakota County and 180 in Scott County.
The community notification process was established in 1997 and applies to registrants who have been released from prison in Minnesota, or another state or federal jurisdiction. If a person is released following civil commitment for a sexual offense, a notification meeting is also held, Bliven said.
Notification requirements do not apply to offenders who serve a sentence at a local jail rather than a state prison, or to juveniles, he noted.
A prison assessment and review by the Department of Corrections determines the level assigned to an offender, based upon the risk level the person poses to a community. Information about offenders is assembled by the Department of Corrections, and local law enforcement agencies are responsible for disseminating the information, Bliven explained.
Information is provided to law enforcement agencies for Level 1 offenders, but the information is not shared with the public through informational meetings or press releases. The agency may share it with the offender's victims, adult members of the offender's household or other designees of the prosecution. And other law enforcement agencies may be informed, Bliven noted.
Level 2 offenders pose a moderate risk, and law enforcement agencies may inform individuals or organizations within the community that fit the pattern or history of the offender's actions, Bliven said.
Notifications meetings are not intended to cause fear, and in many cases the victims know the offenders. Victims under the age of 18 typically know the perpetrator, as it is an acquaintance 59% of the time, or a family member 34% of the time. In 7% of cases the perpetrator is a stranger, according to Bliven.
Victims are nearly equally divided among three age groups: 12 and younger, 13-17 and 18 and older. The teenage group is the most vulnerable. Teens comprise approximately 9% of the population, but are at a point in life where they are becoming independent and developing relationships outside of their families and caretakers, Bliven explained.
Most Level 3 offenders do not reoffend. No more than 10% of those who are caught and held accountable will reoffend, according to Bliven.
Approximately 90% of those convicted do not have a conviction history, he added. It is likely offenders had committed criminal acts previously but were never caught, he noted. "That's an unfortunate reality," Bliven said.
Information about Henderson is available online at tr.im/jch. Information about community notifications and other resources are available through the Department of Corrections at tr.im/mndoc.
Witnesses to suspicious activity of any kind are encouraged to call the police department, Deputy Chief Mike Hartley said. "Don't hesitate to call the BPD," he advised.
Follow Bloomington community editor Mike Hanks on Twitter at @suncurrent and on Facebook at suncurrentcentral.