Summer baseball set to return soon
It was all hands on deck Thursday, June 25 as Bloomington Gold and Blue Legion Post 550 baseball programs met at Red Haddox Field to prepare Bloomington's crown jewel baseball facility ahead of live baseball set to start the week of July 6.
The Bloomington Prospects (Gold and Blue) asked the city if they could prep the field by pulling weeds, adding dirt to the infield and mound, mowing the infield and other tasks to ensure the field is ready to be played on once given the go-ahead, according to manager Mark Scott.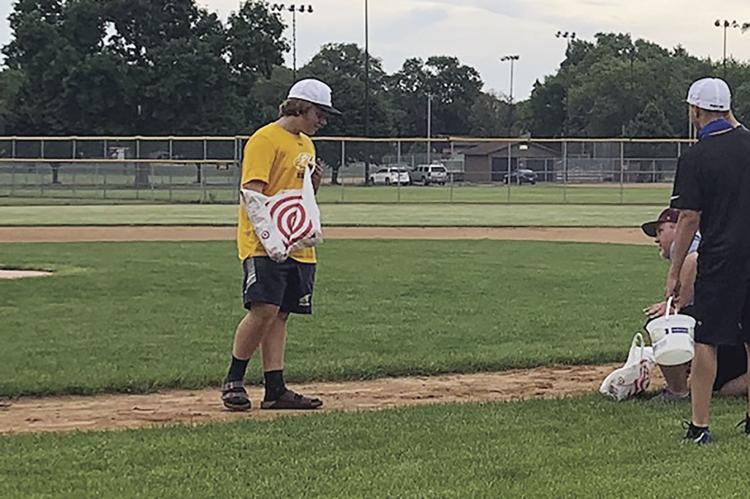 Practice began for the two teams June 10-11 with Blue gathering at Dred Scott and Gold at Kelly Fields 
Both programs met Tuesday through Thursday over the last three weeks, culminating with a collective cleanup at Haddox Field following the June 25 practice. 
Bloomington Blue planned a junior versus senior scrimmage at Dred Scott Wednesday evening. Blue senior head coach is Trevor Hemphill with assistant coaches Caleb Hoeft and Nick Holland.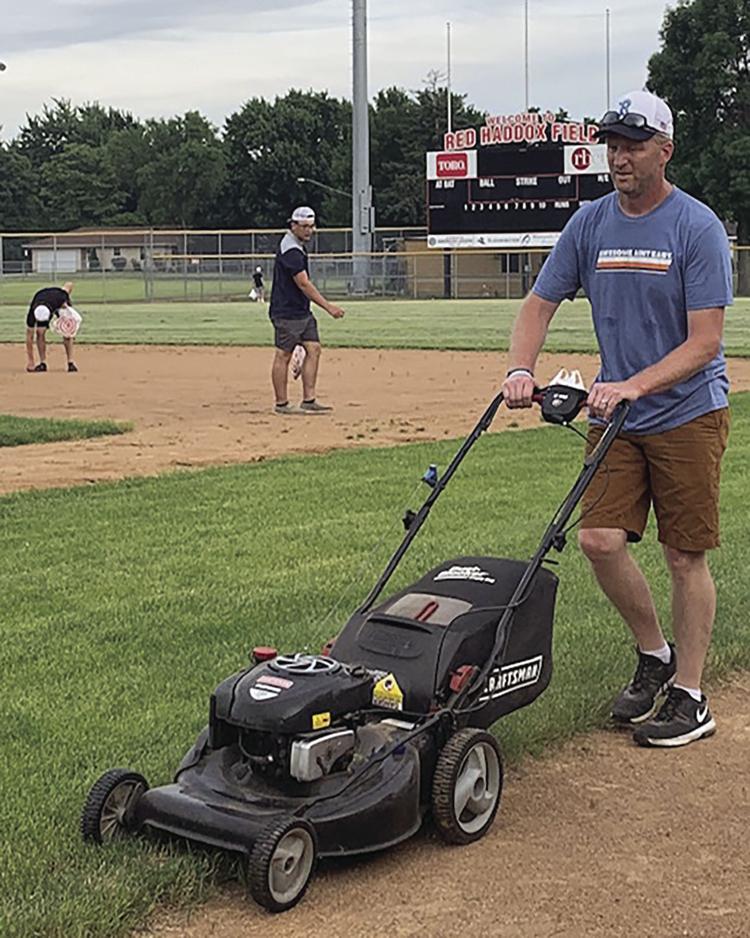 Coaching the Junior Blue legion team is Nathan Lindberg along with Bob Lindberg as assistant coach.
A major fundraiser each season is the annual Red Haddox Legion Wood Bat Tournament, which draws some of the top programs across the state to Bloomington June 19-21. The tournament was canceled for 2020 with plans to resume in 2021.
Zach Horn will again coach the Bloomington Gold senior team while Jimmy Mrosek will coach the Gold junior team.
Scott said they were able to schedule 12 games for Blue senior, 10 games for Blue junior, eight games for Gold senior and six games for Gold junior.
Bandits fall in opener
More than a month behind schedule, the Bloomington Bandits opened the 2020 schedule with a 10-4 loss at the Hampton Cardinals June 27.
Zach Elliott provided the offensive power going 3-for-4, including a 3-run home run. Garrett Ganski also drove in a run going 2-for-3. Alex Mack and Ryan Walker crossed the plate once and twice, respectively  from the lead-off and No. 2 spot in the batting order.
Nick Siple worked six innings on the mound giving up one earned run on nine hits.
"It was great to get back out there and Hampton did a great job with their field and treated us well plus we were all safe and following the guidelines," Bandits manager George Walker said. "It was fun to get back on the field and to see our three now-graduated high schoolers get back out there after missing their senior seasons."
Those Kennedy graduates included Joe Jeans (DCTC), Jack Tiemann (College of St. Scholastica) and Tyvan Klinger (Gustavus Adolphus).
The Bandits had a tough matchup at the plate as Hampton ran out their top pitcher who pitched for Sioux Falls of the American Association last season.