Lueth, Borgen pace cross country squad
Both Jefferson and Kennedy's cross country teams took part in the 15-team Victoria Lions Invitational at Gale Woods Farms in Minnetrista, Oct. 5.
The meet brought together some of the top programs around the area, including Minnetonka, Prior Lake, Stillwater and Edina and serves as a great barometer heading into the all-important final two weeks of the season.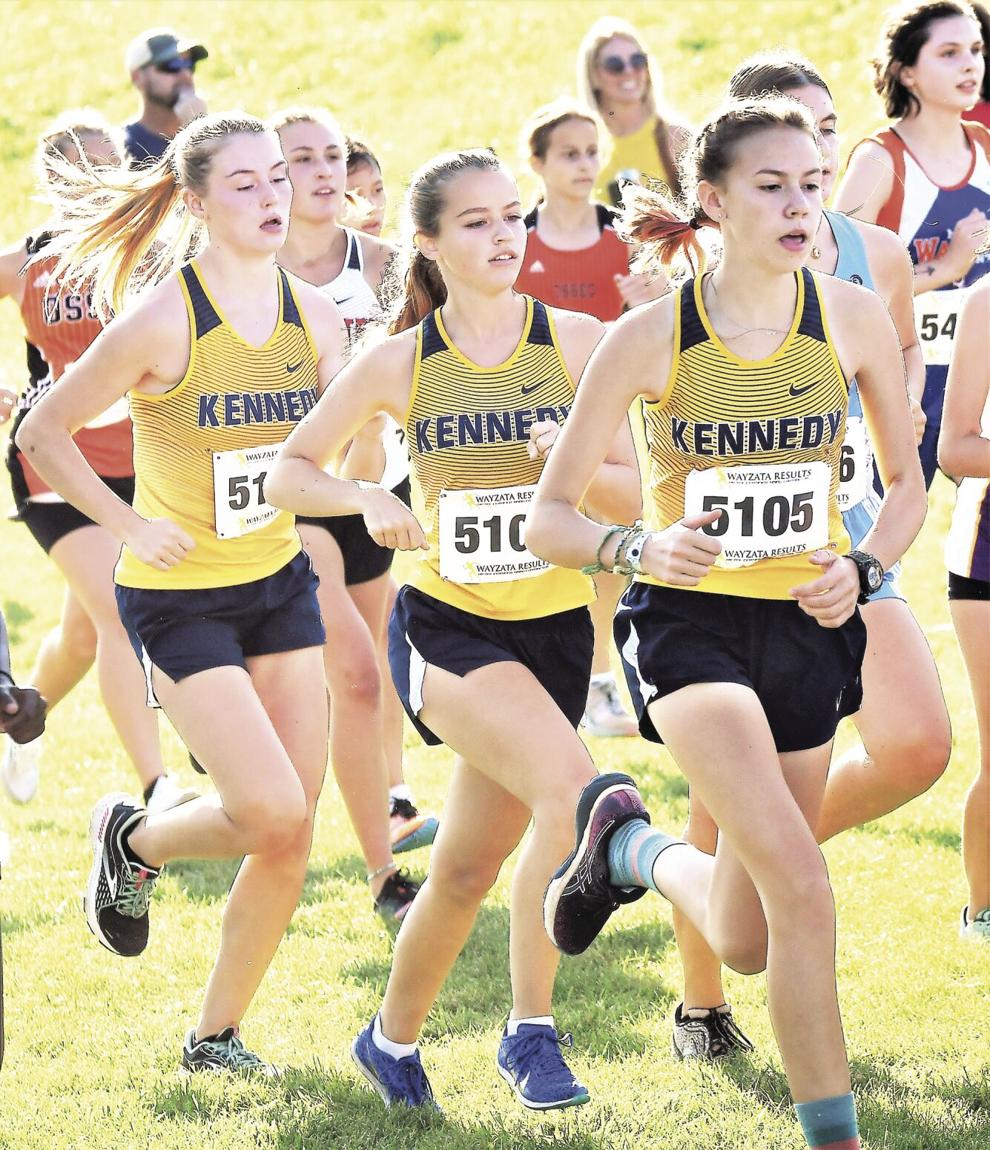 The Jaguars expanded the field at the Brookside Invite for this season to include Kennedy, Richfield, St. Louis Park, and Robbinsdale Cooper Oct. 12. Hyland Greens will host the Metro West Conference Championships Oct. 19 with races from 3-5 p.m. Varsity girls will start at 3:30 p.m. and boys at 4 p.m. An awards ceremony is at 5 p.m. All-Conference goes to the top 14 individuals with honorable mention to runners finishing 15-21.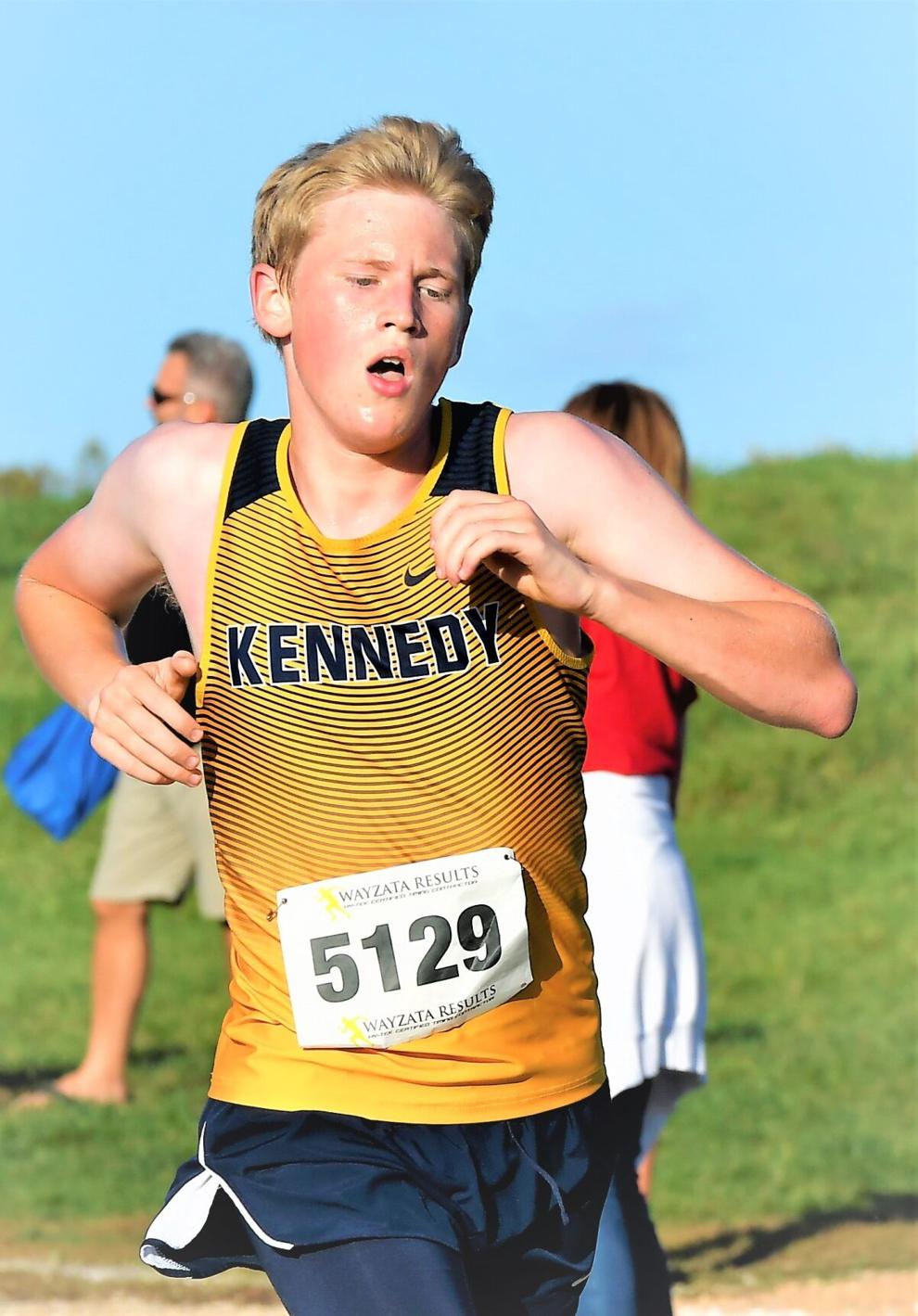 Jefferson boys and girls were in the mix for the wins as the boys placed third with 110 points, five points behind runner-up Minneapolis Washburn and Stillwater won it with 96 points.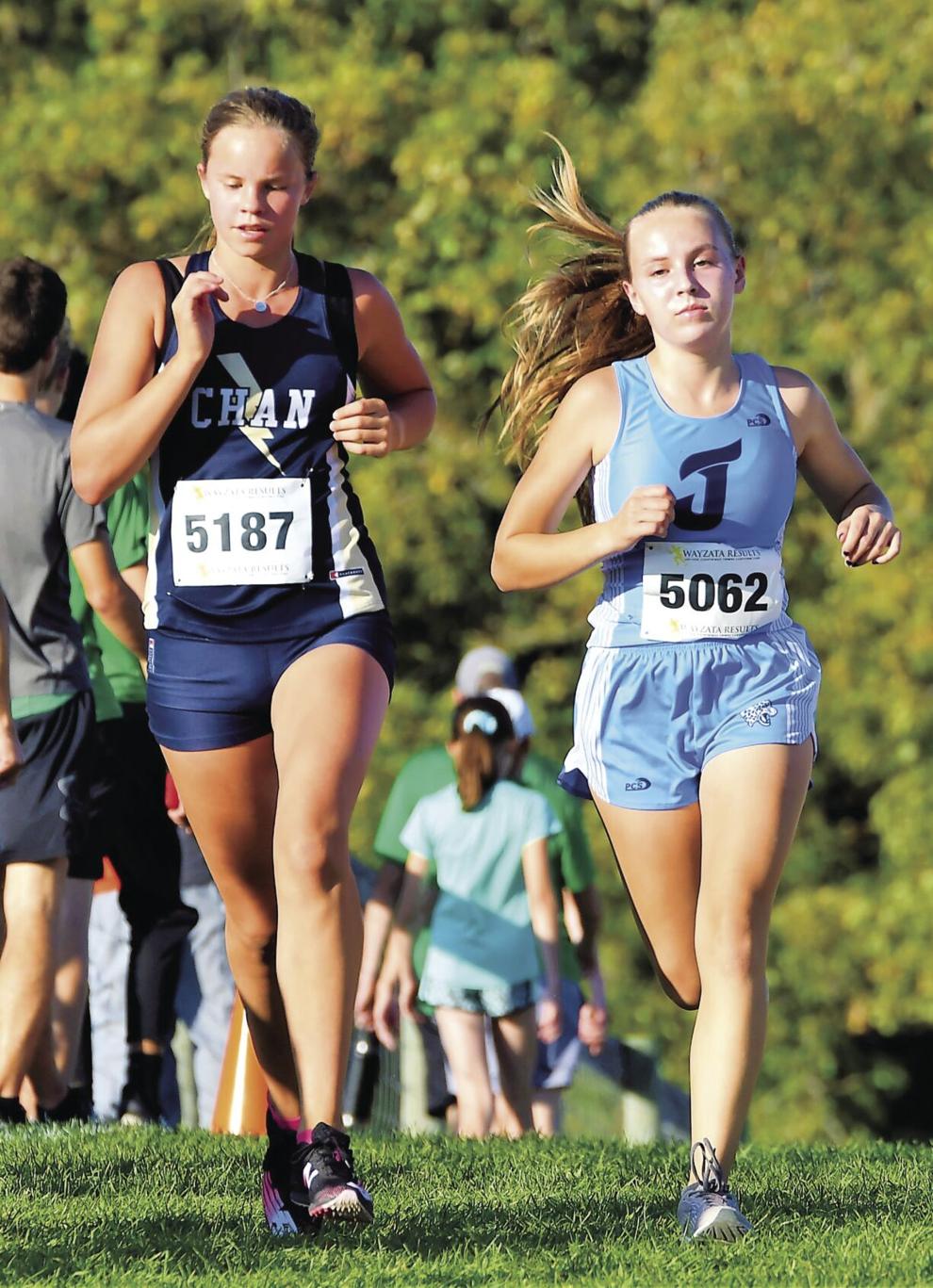 Jaguars junior Adam Leuth continued an impressive fall by finishing seventh overall in 16 minutes, 46.48 seconds. He was 16 seconds off the pace by fourth-place Nolan Sutter, a sophomore from Chaska. Prior Lake's Hootie Hage won the meet at 16:09.39.
Jefferson coach Sean Faulk said Leuth is running well at this point of the season. "More than anything he is focused on finding the balance between going out too aggressively and holding back too much. He's running the second half of races very well right now and it will be fun to see where he stacks up at the Metro West and section meets."
Running in a pack is something Faulk said the boys are accustomed to with all of the training mileage put in during the summer and fall. The concept of staying together on the course translated to another successful finish in the team standings where it is important to group runners together and as high up the standings as possible.
"They train that way from the track through summer," Faulk said.
Jaguars senior Mason Young was 19th (17:12.32), junior Gabe Meier was 27th (17:26.57), sophomore Ian Klein was 28th (17:26.62) and freshman Zach Tapajna was 29th (17:27.15) to complete the five scoring finishes among the seven varsity runners.
Jefferson had the top spread (time between the five finishers) of 40.7 seconds. Fifth-place Eden Prairie was second-best with a 49.5 seconds spread.
"It was planned for Zach and Ian to be that close to each other but it wasn't surprising either," Faulk said as the team was coming off one of the all-time top performances by the team at the Griak Invite a week earlier.
Jefferson eyed a top-five finish in the Maroon Division at the Sept. 24 meeting at the Les Bolstad Golf Course. Jefferson's third place impressed Faulk. "We were very pleased with the result. There were a lot of good teams in the race and it was nice to finish around them," he said. "Our third-place finish was the best in the last 10 years and probably one of the better finishes for the boys all-time. They raced very well."
Jefferson girls placed eighth with 226 points, six points behind seventh-place Chanhassen, and four points ahead of ninth-place Osseo.
Eighth-grader Amelia Borgen was the top finisher for the Jaguars placing 17th overall in 20:03.15. She was the fourth eighth-grader in the race and was 13 seconds behind a top-15 finish.
Sophomores Jamie Drewitz and Maren Myers were 26th (20:48.13) and 42nd (21:42.68), respectively.
Eighth-grader Vivian Krhin was 70th and junior Caroline Hemann was 71st to complete the varsity scoring. Eighth-grader Avery Rich was 74th.
Kennedy girls placed 15th, 65 points behind Burnsville, and were led by freshman Gwen Voigt who was 30th overall in 21:00.06. Sophomore Madeline Gray was 80th, senior Lexie Deutsch was 88th, senior Mari Podas was 89th, junior Katrina Wrase was 96th and freshman Kayla Romness was 97th.
The Kennedy boys finished 16th out of 17 teams with 448 points, six points ahead of 17th-place Minneapolis Roosevelt.
Senior Tom Siesennop was the top finisher in 71st place in 18:44.63, juniors Oliver Johnson was 86th, Grady Shilson was 94th, Dennis Zrust was 98th, Joe Buch was 99th and sophomore Sam Keefe was 101st.