A couple of weeks back I had the opportunity to talk with a personal baseball legend, Kent Hrbek. 
Please forgive the baseball legend moniker as Herbie (along with Kirby Puckett to form the dynamic duo of Herbie and Kirby) helped shape my love of baseball. It helped that they anchored two World Series titles when I was in elementary school (shout out Oak Grove Eagles!) but I digress.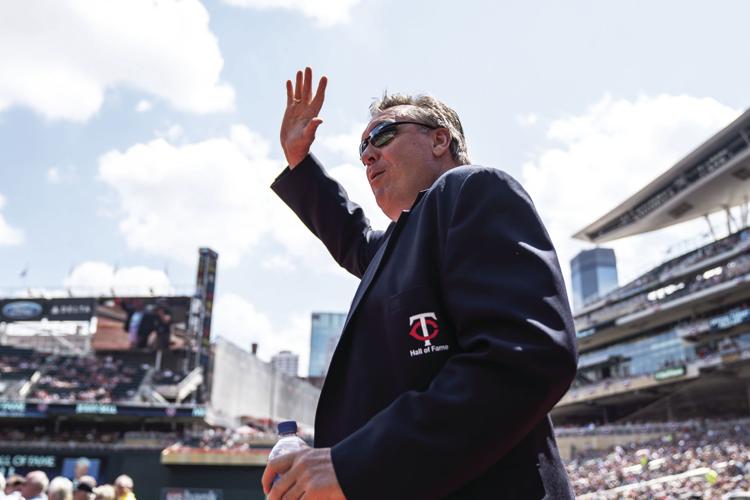 Watching back the all-time great Minnesota Twins classic games including both World Series' and other highly-notable games, a real sense of nostalgia set in watching the 1987 Twins topple the Ozzie Smith-led St. Louis Cardinals. Remember Smith's backflips as he made his way out to shortstop? That was a fun and fantastic way to get the attention of a 6-year-old just learning how to play the game. 
We began our conversation talking about watching back the classics on a nearly nightly basis on Fox Sports North. Admittedly, I didn't watch as many games as possible, and neither did Hrbek, who is a Twins Hall of Famer. He's caught maybe two games over two months after a 14-year career with his hometown club.
"We've been killing the heck out of Netflix and Amazon Prime," he said.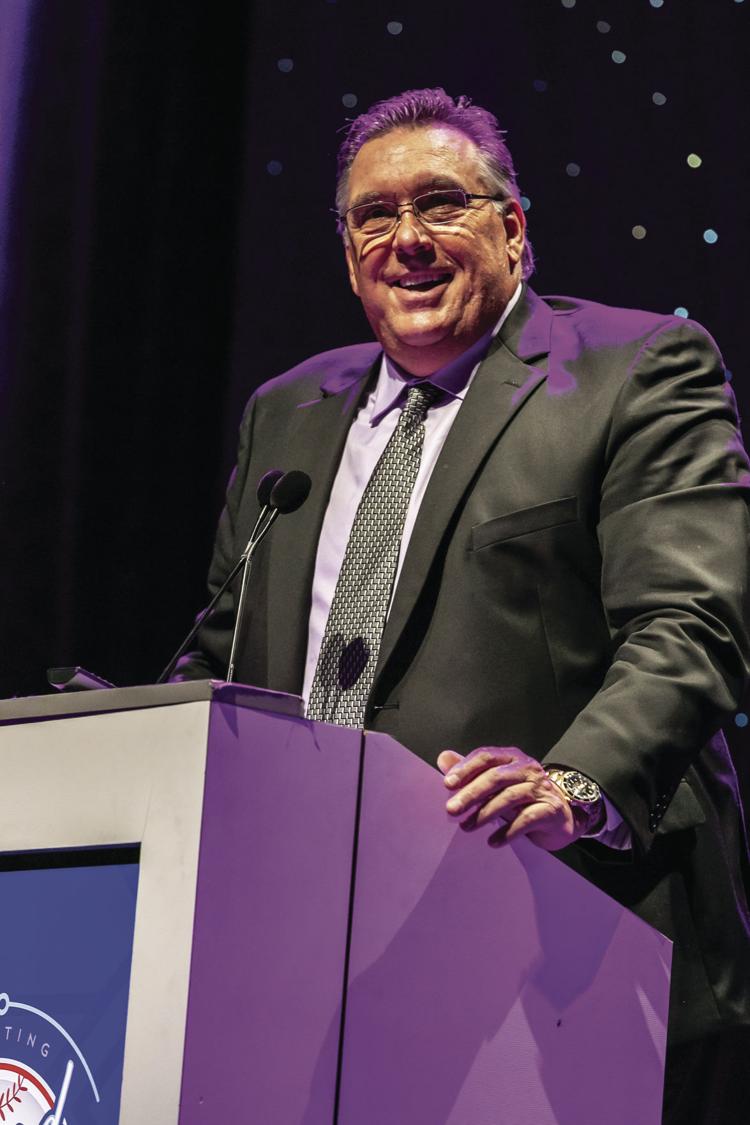 While reliving those famous moments again, like the Game 6 grand slam in 1987 or the Ron Gant play in Game 2 of the 1991 series, Hrbek says the suspense isn't there like it is during a live game. Knowing the outcome of a fantastic Game 163 from 2009 when Carlos Gomez scored the winning run in walk-off fashion takes the suspense out of the equation.
One of the games he watched was that Game 2 of the 1991 series, live-tweeting the action along with FSN. This included the Ron Gant out at first base, during which Hrbek respectfully interacted with viewers. 
"It was enjoyable to watch but we knew how it was going to end, like how we got out of a jam but it brought back memories of the guys I played with," he said. "It was good for people to watch and it was great to be able to watch something like that."
Another comment that struck Hrbek was how it rekindled fond memories of fans with friends and family who are no longer with us.
His Game 6 grand slam or starting and finishing a double-play with the bases loaded in the eighth inning of Game 7 helped get those competitive juices flowing once again.
"I always got nervous as heck with those jams," Hrbek said. "And now I imagine those sitting in the crowd watching. We were all so calm and into what we were doing cause you were doing what you wanted to do – to be in those games."
In addition to his commitments with the Twins as a special adviser, Hrbek makes time to fish as much as possible. By days 59-60 of the quarantine, Hrbek had to scratch that angling itch on the fishing opener in Minnesota after spending more time fishing, at a safe distance, in South Dakota. "Seems like we are doing alright," Hrbek said of how his family is handling the pandemic.
As for Major League Baseball starting the 2020 season, Hrbek was in touch with Twins President Dave St. Peter but didn't know which of the MLB scenarios would make the most sense. 
"We've never been through this," Hrbek said. "What they want to do is make it as enjoyable for the guys but have something for people to watch on TV or listen to on the radio."
Being a positive guy, Hrbek says: "Usually, I'm the most optimist guy but maybe we're done this year and try to do it again next year. It's not just baseball but kids are missing out on their senior year and not just sports or other stuff going on."
Hrbek's daughter graduated from college last May and anticipated starting her career working for the Twins. 
"I was fortunate enough to retire years ago and we're living comfortably, doing alright but I feel bad for the families without jobs and food who have to take care of themselves now."
For what would've been the 25th year, Hrbek's organized a fishing tournament around Duluth to benefit ALS research. This year's Kolar Toyota Fishing Tournament on Island Lake in Duluth was moved to a virtual tourney to allow anyone to participate.
"ALS hasn't quit and we want to help people find resources," Hrbek said. His father, Edward, died after battling Lou Gehrig's Disease in 1982 at the age of 53. 
Anglers used the FishDonkey app to record fishing measurements for walleye, bass, northern, or crappie from a boat, pontoon, canoe, kayak or pier. The May 30 event helped raise over $107,000 in what was a huge change from the previous 24 years of in-person fishing. He also helps out with the annual Blackwood Blizzard Tour snowmobile rally in northern Minnesota to help raise more than $1.5 million for ALS research. The 2021 event is set for Feb. 3-6, 2021.  
Follow Jason Olson on Twitter @SunSportsJason.
(Photo courtesy of the Minnesota Twins)
Kent Hrbek appreciates the view as a fan during Twins Classic replays but yearns for the return of Major League Baseball.