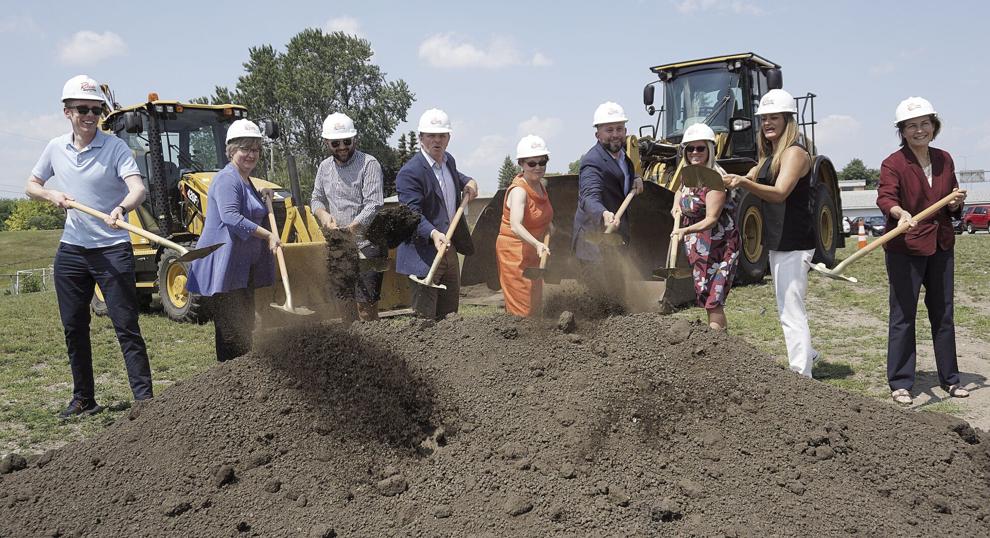 Groundbreaking celebration kicks off long-awaited project
Securing the funding for the 77th Street Underpass construction project in Richfield took three decades, but construction is getting under way this week.
That struggle and the prospect of new construction to ease travel across Richfield and Bloomington was celebrated Thursday, July 15, with a gathering of representatives from the Hennepin County Board, State Senate, State House, MnDOT and the city of Richfield. The occasion was marked by speeches and a formal groundbreaking.
The original idea for the 77th Street Underpass was conceived within the first couple of years of the completion of I-494.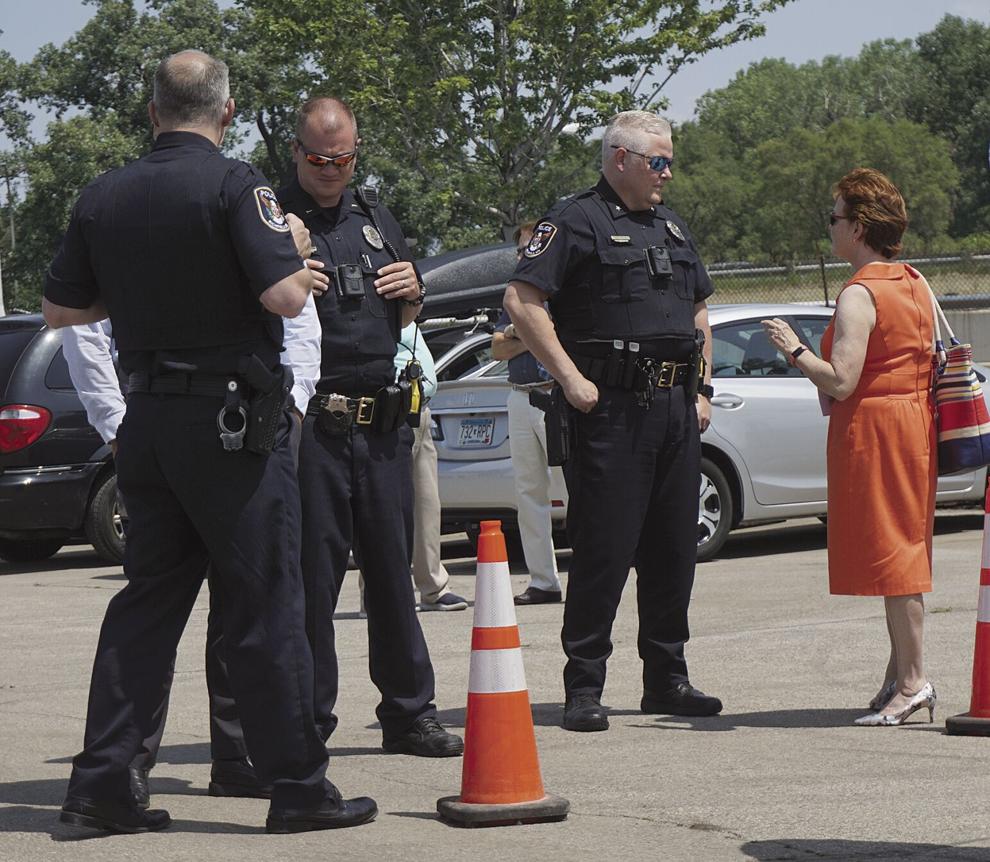 Not long after the interstate was completed, traffic volumes along the stretch of highway between East Bush Lake Road to 34th Avenue were much higher than anticipated. How to relieve that traffic congestion immediately became the focus of attention among area city leaders and MnDOT, among others.
But despite the needed changes, it took many years to reach the point of turning dirt.
Richfield Public Works Director Kristin Asher said there are more than 150,000 vehicles that travel the highway on any given day and that the road is congested one-third of the time.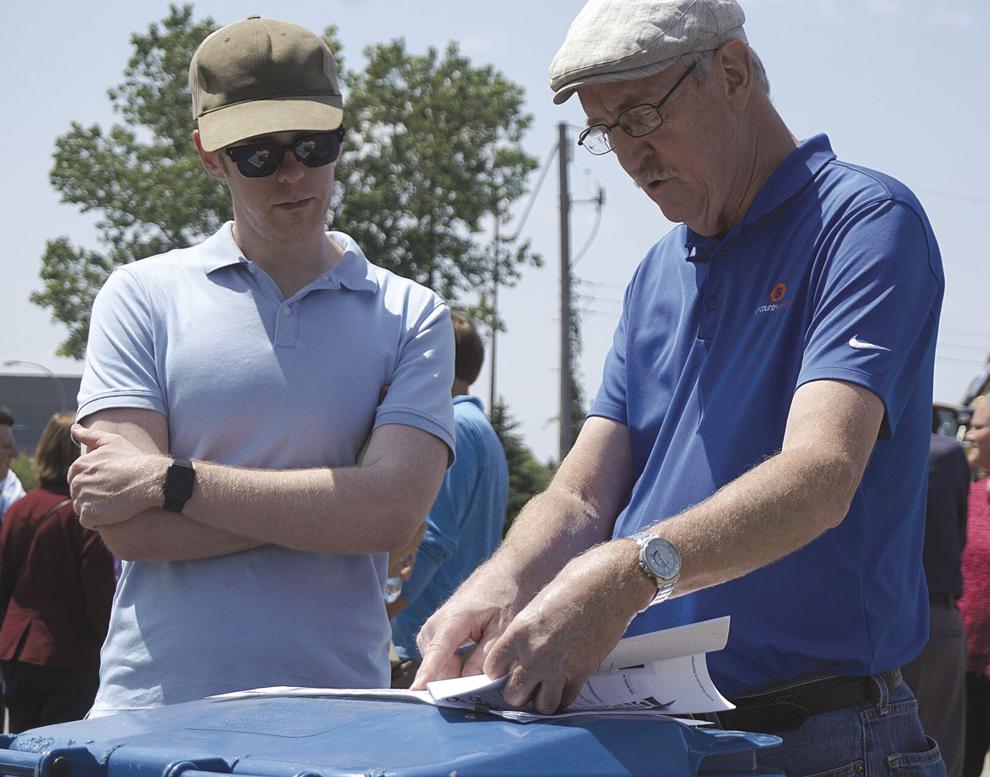 With that in mind, Asher opened the July 15 celebration by saying, "Most important to me and a lot of people here, is that this underpass marks the completion of the 494 ring route that was identified as part of that long-term solution for the corridor. And that's a big deal. We've got a lot of time and effort put into making that ring route realized. This is definitely worth celebrating."
The ring route, encompassing portions of both Richfield and Bloomington, will allow area residents to travel east and west from Bush Lake Road to 24th Avenue without the need to access 494.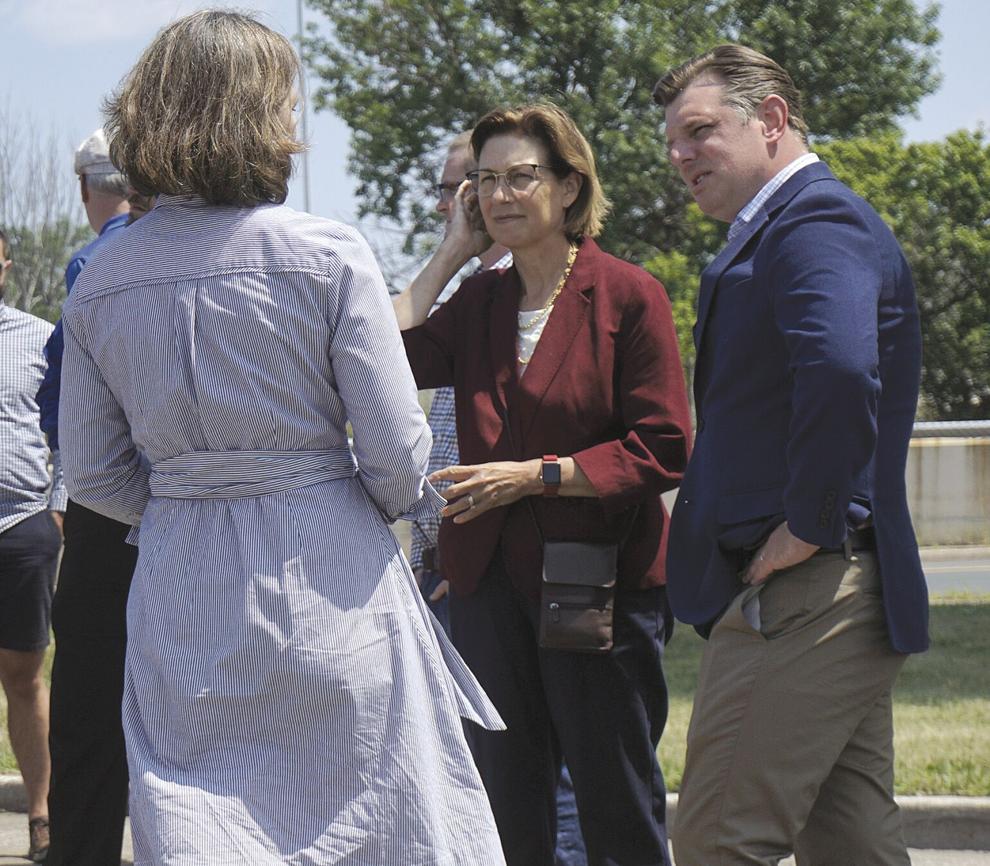 As part of its 2020 bonding bill, the state Legislature approved $6 million for the underpass. When coupled with $5 million in previous state bonding, $7 million from the federal government, $4 million from MnDOT and $500,000 from other bonding sources, the $22.5 million needed to complete the project was realized this year.
Debbie Goettel, former Richfield mayor and a Hennepin County commissioner, told those assembled at last Thursday's groundbreaking, "Where we were supposed to start was with this underpass, but that didn't happen. And why didn't that happen? Because MnDOT came and said, 'We really need you to do the Penn Avenue bridge.' We said fine ... that was a reality."
She described how the underpass took a back seat to other important projects that took precedent. Coupled with the removal of earmarks from Congress a few years back and the lack of potential state funding, the underpass was continually pushed to the back burner.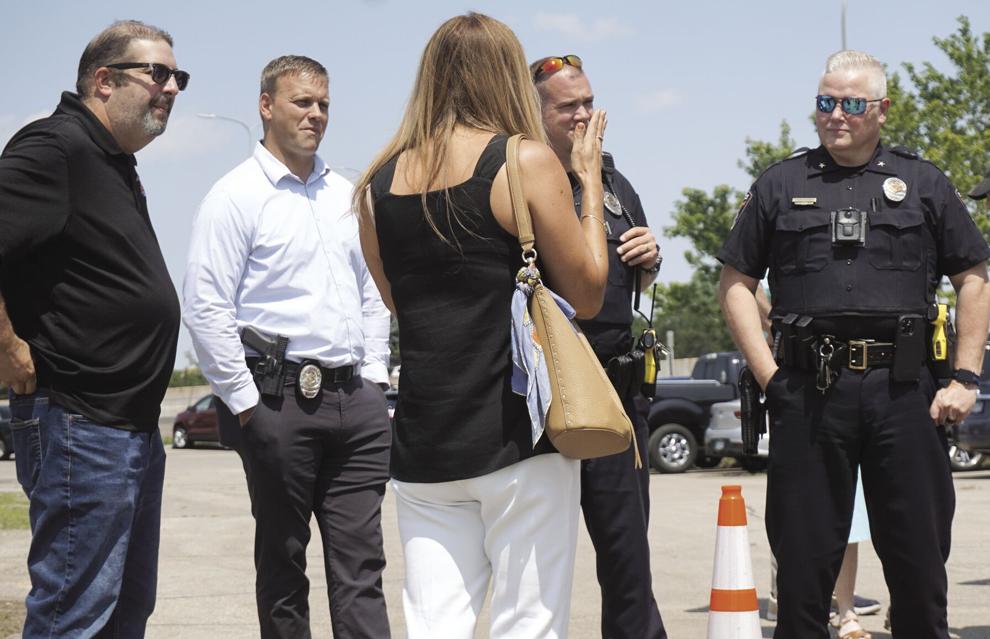 "When I became mayor and heard this story, I said, 'We have to finish it,'" Goettel recounted.
Describing why she was adamant in pursuing money for the underpass, she said, "Because if somebody didn't start it, it wouldn't ever get done."
Richfield has committed more than $142 million in projects to upgrade 76th Street and 77th Street, as well as the Penn Avenue and Lyndale Avenue bridges to improve the long-term landscape of the corridor.
Bloomington has also made similar investments to accommodate the project, most notably the creation of American Boulevard and the Lyle Berg Bridge over I-35W.
House Rep. Mike Howard, a former Richfield City Councilmember, said, "This feels like a Richfield reunion of sorts with all the people here who have worked hard on this. You could almost write a book about this effort. I don't know how exciting the book would be ... but it would be long."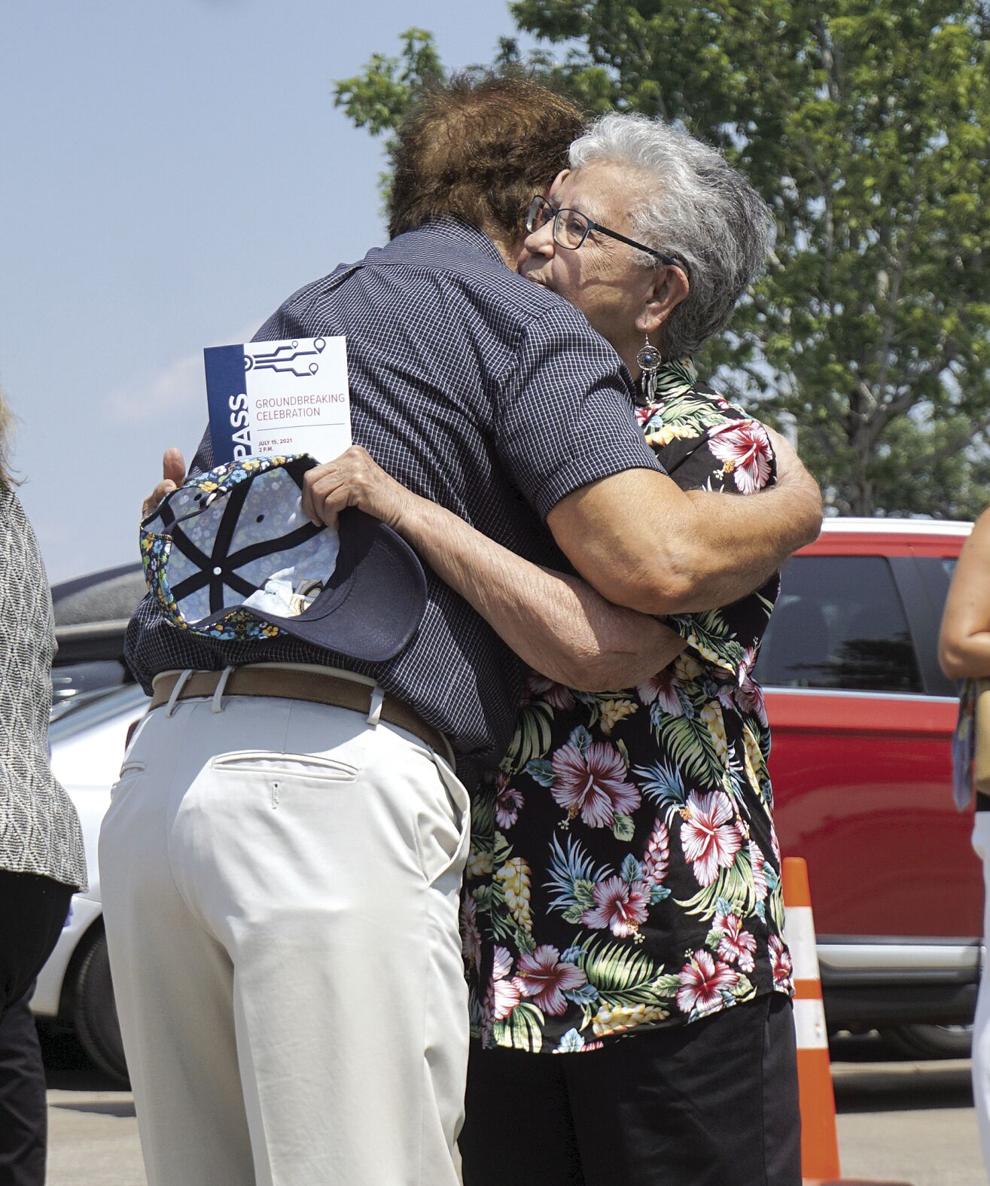 Howard, while understanding the project's extended past, was focused on the future.
"I'm thinking about this spot where we sit right here and how it will look 20 or 25 years from now for the east side of Richfield, for our entire community. It is truly inspiring to get to play a small role in creating a better community for our residents. This is a big day for the city of Richfield. What a day for our community."
In addition to the underpass, other improvements in the area will include replacing the Cedar Avenue connection to 77th Street. Additionally, one block of the future Richfield Parkway will be constructed along Washington Park, the sledding hill at Washington Park will be moved, two new soccer fields will be constructed, a trail will be rebuilt and extended and a new stormwater treatment system will be constructed.
Metro Transit will be reconfiguring several of its area routes to utilize the underpass, providing area residents with increased public transit access.
The project is also expected to stimulate development in the southeastern portion of Richfield.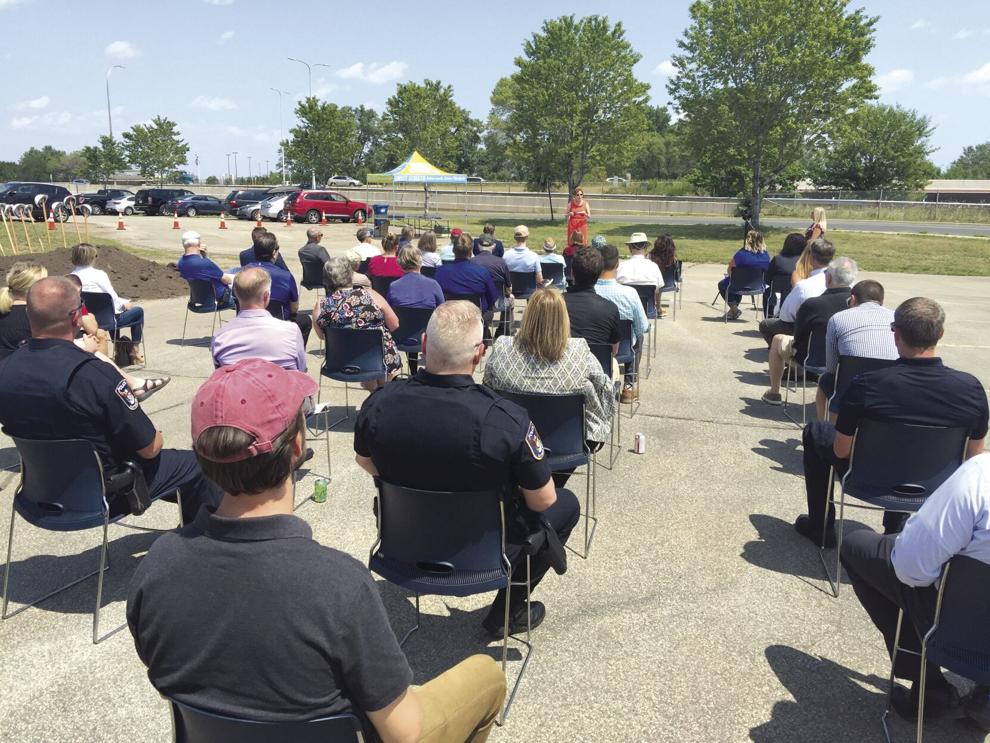 Mayor Maria Regan Gonzalez talked about how collaboration was maintained.
"One thing I reflect on over and over is the integrity we have as a community and how we did this process over 20 years. We have built multiple dream teams of amazing collaboration across generations of leaders, across staff, across political party lines. We were relentless and here we are today because of that."
She added that all of this was accomplished despite the pitfalls of the current political climate.
"That is something that I'm very proud of. Over the years we did this with complete collaboration with one another and with so much integrity. That's how we do things in Richfield."
The project is starting this week and is expected to be completed in late 2023.