Hemann, Roach, Clay provide stability and consistency in the backcourt 
Coming off a three-win season during the chaotic 2020-21 season, Jefferson girls basketball coach Paul Roach is looking forward to seven returning players with varsity experience.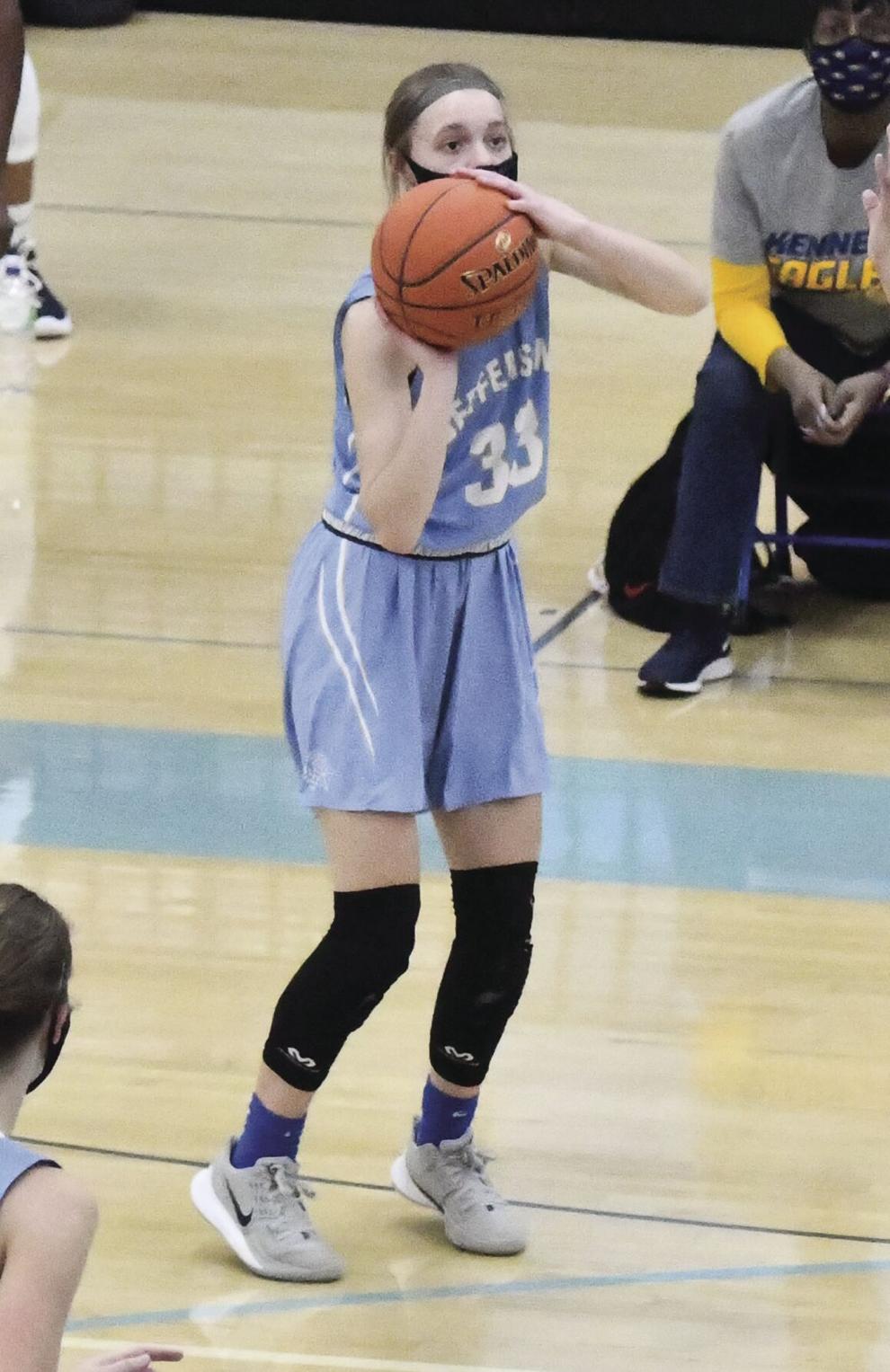 Nine wins over the last two seasons with young and inexperienced players set the table for what Coach Roach believes should be a turnaround this season.
"We should finally see the benefit of those learning experiences," he said, noting a talented junior class, complemented by two senior guards in Emily Roach and Simone Clay.
Clay and Roach, along with junior guard Caroline Hemann, are the captains this season. They collectively averaged 21 points last season and will be looked upon to continue to fill the score sheet in 2021-22.
Each captain brings a unique set of skills as Roach brings a veteran presence with more than 650 career varsity points. Clay is a quick, feisty point guard who can set the pace for what Coach Roach wants to see on the floor. 
Hemann was voted a Co-MVP of the team last season, leading the team with nine points per game. She is a versatile and smart player, according to Coach Roach.
Hemann is part of a five-player junior class who saw a lot of minutes on the floor last season.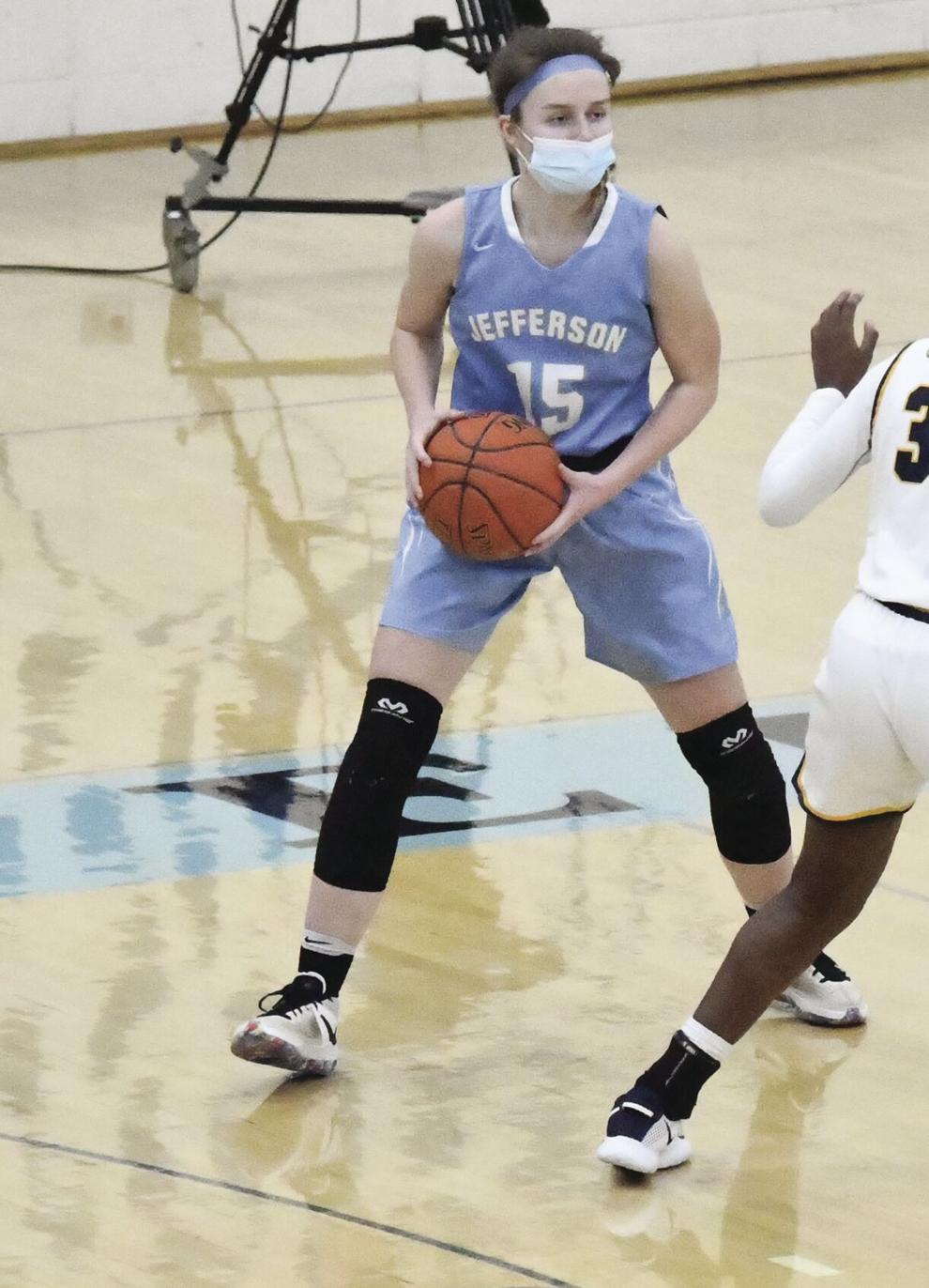 Angelina Chapple gives the Jaguars a true post presence, who at 6-foot-2 is a good passer and rebounder, averaging 7.2 points.
Emma Felt was in the offensive mix as an instinctive offensive player with a great outside shot, while fellow junior guard Courtney Anderson can also make the outside shot in addition to being a lockdown defender, according to Coach Roach.
Look for junior Hannah Bock and sophomore Layla Wolf to crack the varsity rotation.
Coach Roach anticipates a breakout season for at least a couple of juniors or underclassmen with plenty of support in what will be a deeper bench than in recent years.
"We will again be short, with only one true post, so we will hopefully be able to play an up-tempo style," Coach Roach said. They face a tough Metro West Conference schedule headlined by top-ranked and defending state champion Chaska. The addition of Waconia, New Prague, and Orono to the Metro West Conference will bring another element of competition, as will a move to Section 3AAAA facing Rosemount, Eagan, Burnsville, Eastview, Hastings, Park of Cottage Grove.
The Jaguars open the season at Burnsville High School with a 3:15 p.m. tip-off on Friday, Nov. 26. After a Nov. 30 game at South St. Paul, Jefferson will host Minneapolis Southwest in the home opener scheduled for Friday, Dec. 3 at 7 p.m.  
7 p.m. start unless noted
Nov. 26 at Burnsville 3:15 p.m.
Nov. 30 at South St. Paul
Dec. 3 vs. Minneapolis Southwest 
Dec. 17 at St. Louis Park
Jan. 18 vs. Benilde-St. Margaret's
Jan. 22 at DeLaSalle 2 p.m.
Jan. 31 vs. St. Louis Park
Feb. 18 at Benilde-St. Margaret's