Fortis Academy's motto of "Train Hard. Eat Well. Live Fortis," is being put to good use as the shutdown continues on into a second month, halting plenty of youth sports camps and other programming for the company that organizes and runs training sessions for kids and adults.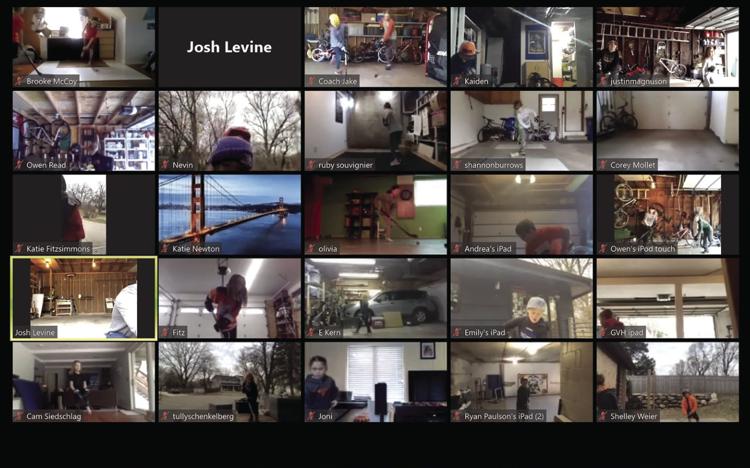 Those sessions have gone digital through Zoom meetings including a 45-minute family workout last week where over a dozen families connected with Fortis Academy co-founder Josh Levine and his wife for a workout session using tennis balls, cones, a hockey stick and bodyweight for the second weekly session of the spring.
Families donated $10 for the session with half of the proceeds donated to another local Bloomington business.
"We saw the writing on the wall about five days before the shutdown," Levine said as they started to change programming to address the stay-at-home order. "We set up goal-setting meetings with kids and now we are into Week 7 with all of our programming virtual."
Levine grew up in Bloomington playing hockey and running track at Jefferson High School before playing hockey for the Green Bay Gamblers of the USHL. From there he went on to Princeton University where he earned a degree in international and public affairs with a certificate in Near-Eastern studies. He also serves on the girls hockey coaching staff in Bloomington as an assistant coach with Mike Ryan.
As for the quick turnaround from in-person training sessions to virtual, Levine said the kids have reacted well to the change. "It's got its place among the planets. I feel it is something we can use as a supplement but not the main feature for us with young athletes."
There is more variety in the training offered in person. "With virtual, we need to change it up with new stimulus to stay engaged but now we are at the point where they are starting to feel comfortable with it," said Levine, who used his own backyard as a studio for the family workout.
A laptop computer helps keep track of up to 30 participants during training sessions while he uses a cell phone on a tripod to record each workout. 
For the second month, Levine continues to offer sessions for private clients or youth sports associations exclusively on a virtual level  but hopes to return to in-person training once given the OK from health officials. 
Currently, Fortis is working with Bloomington girls hockey, Jefferson boys hockey, Kennedy/Richfield boys hockey, St. Louis Park Youth Hockey and more. 
Check out thefortisacademy.com for the latest offerings from virtual sessions, gear and camps plus tips from Levine and his staff on training, nutrition and more.