Johnson helped North St. Paul capture two conference titles before joining BSM
Ex-Gopher forward Damian Johnson is set to take over the Benilde-St. Margaret's boys basketball team after three successful seasons at North St. Paul.
Johnson made the most of his first head-coaching opportunity as the Polars won Metro East Conference titles with 15-1 records two of the last three seasons. The team finished 18-9 overall earning the fourth seed in Section 4-3A in March.
Johnson was offered the position the previous Friday and took the weekend to talk it over with friends, family, and colleagues – including BSM alums – to help him make an informed decision.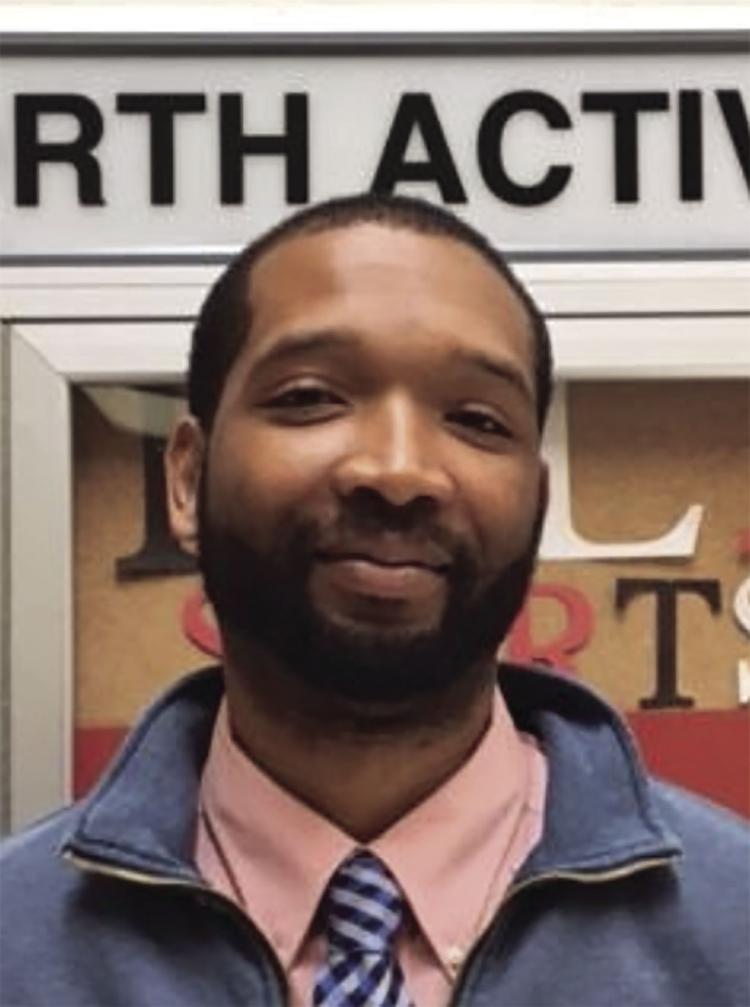 "I'm excited to get a chance to be part of something big," said Johnson, who recalled the Red Knights catching his eye during a summer camp at the U. "They were one of the best there and I feel like [previous coach John] Moore was on the verge of building a powerhouse."
Johnson follows Hans Hoag, who coached last winter after Moore retired after 24 seasons of wearing the red blazer along the Red Knights bench.
"I know it will be a slow process but the opportunity to build a powerhouse is there," Johnson said. "I know they went through a lot last year but I can understand because we had a 12-13 game turnaround with a new coach midway through the season."
Polars' success
"I didn't have any plans on leaving North St. Paul but some [BSM] alumni reached out to me and said I would be a great fit," Johnson said, admitting the opportunity is too good to pass up, given the proximity to his home. Johnson and his wife are expecting their fifth child soon, making the chance to be closer to home very appealing.
"North St. Paul was a great opportunity for me to grow," he said. "The people were so great. They helped me build up the program and really made my life easier. They made me be able to understand each kid's situation is different."
Johnson gained a better appreciation for life with the Polars. "Kids needed my support with things that others take for granted. I was able to learn and watch those kids grow while at the same time they allowed me to grow."
Relationship building was the first way he fostered trust at North St. Paul which helped immensely when it came to the basketball-side of the program.
"I was able to build relationships inside the building so they felt how much I cared about them," he said.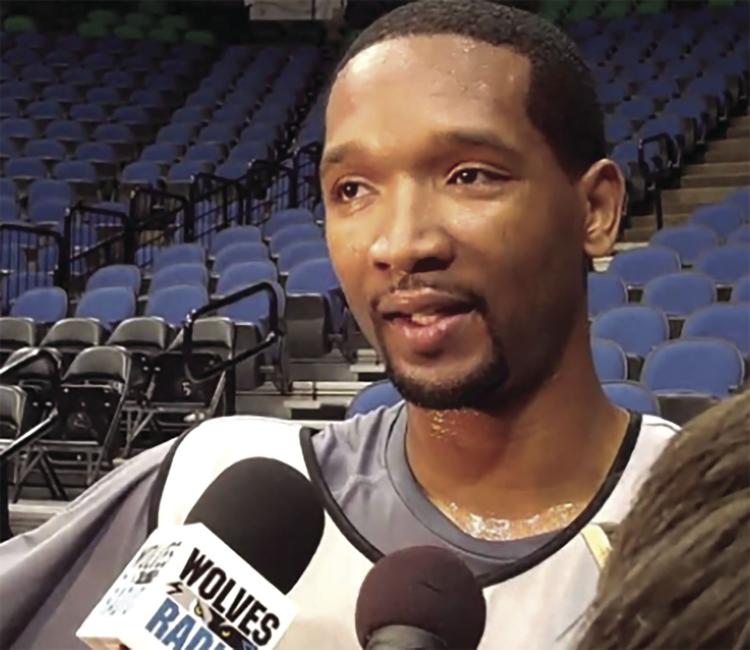 Johnson broke the news to the Polars through a digital team meeting May 31.
"They were surprised. I was upfront with them and sharing texts privately to let them know how much they meant to me. I wanted to make sure everyone was focused on finishing the school year out and I know it is surreal for them knowing I'm not going to be there next year."
Before the Polars, Johnson was an assistant coach under David Flom at Eden Prairie for a couple of seasons and they regularly remain in contact.
Johnson's last season on the Eagles bench was when this year's senior class including Drake Dobbs, Connor Christiansen, Austin Andrews and John Henry were freshmen. "Those guys put in the extra time," Johnson said of the four who had a very real opportunity to win a 4A state title in March.
As for his relationship with Flom, Johnson said, "Loved the opportunity he gave me to get into coaching while I was still playing overseas and he let me leave. It was almost like an internship."
Playing career
Johnson spent time as a shutdown defender for the Gophers from 2006-2010, playing alongside Royce White, Trevor Mbakwe and Al Nolen under coach Tubby Smith.
He finished second on the all-time steals list with 195 and third on the blocks list with 191. He averaged 7.3 points, 3.8 rebounds, 1.5 blocks, 1.5 steals and 21.6 minutes per game.
He went undrafted into the NBA, spending time with Miami and Minnesota during the 2010 NBA Summer League. He spent the 2010-11 season with the Oita Heat Devils in Japan averaging 15.9 points, 8.7 rebounds, 2.9 assists, 1.8 steals and 1.5 blocks per game over 47 games.
Johnson went on to win three consecutive South East Australia Basketball League titles from 2014-16, including back-to-back defensive player of the year honors with the Mount Gambier Pioneers in 2014-15 then Bendigo Braves in 2015-16. 
Living and playing in a new country was an experience Johnson took full advantage of. Johnson's wife gave birth to one of their children in Australia.
In addition to learning as much about both cultures, he was able to grow his game as a basketball player, knowing the next natural step would be in coaching.
"I was able to play for one of the best coaches I've had in my life," Johnson said, absorbing as much as possible from Richie Hill,  a noted Australian rules footballer who leaped to basketball. "He took over the program when it was one of the worst in the league and turned it around."
Specifically, Johnson learned how to structure practices in a helpful way to hold the players to higher standards. "It was tougher love but prepared me to be a coach," Johnson said.
Credit for developing his coaching style goes to Tubby Smith. "One thing he taught me was to love defense and value it," Johnson said. "Pressure the ball and get after people." 
Follow Jason Olson on Twitter @SunSportsJason.
(Submitted photo)
Damian Johnson