Marshall senior Jordyn Hilgemann made 14-of-16 free throws finishing with 25 of her game-high 30 points in the second half as the Tigers improved to 23-0 after a 75-58 win over Holy Angels (20-3) Tuesday evening at Target Center.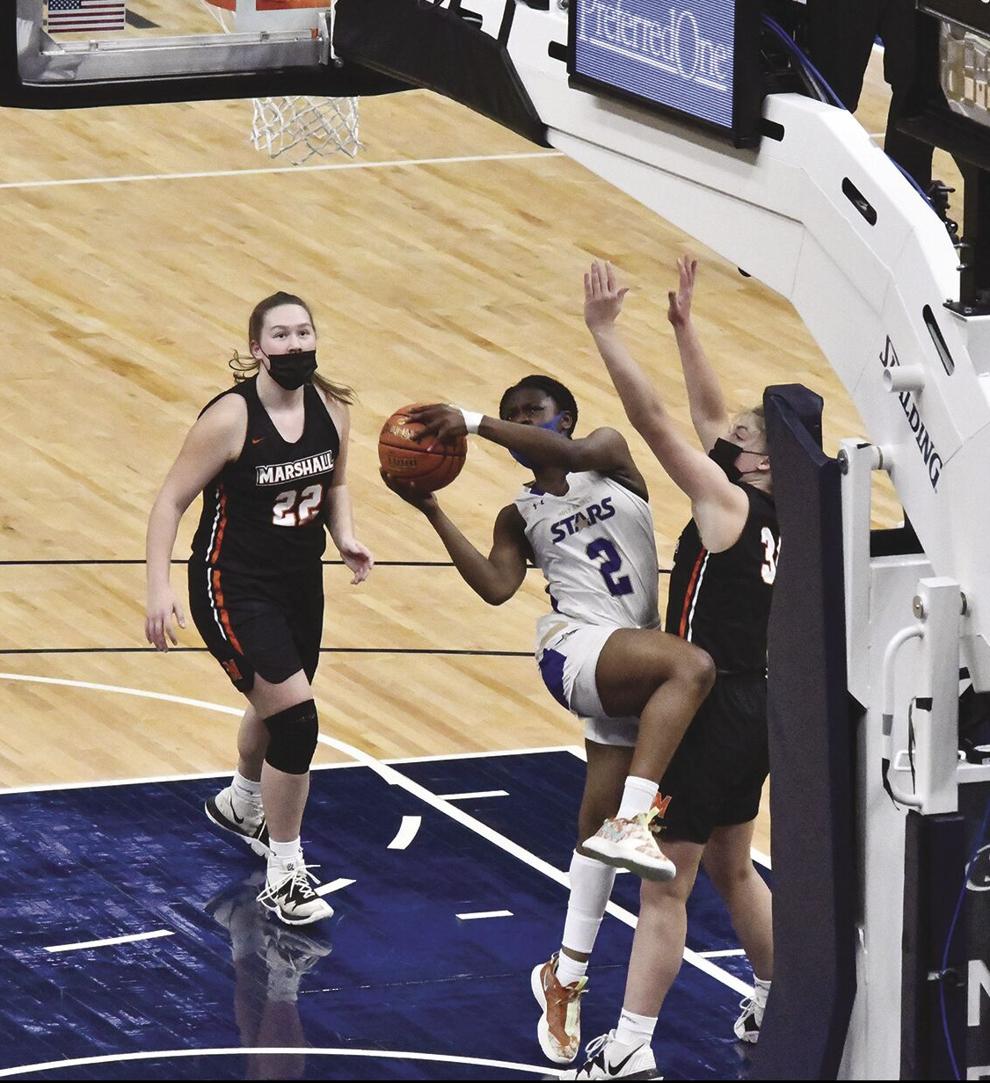 The Class 3A state semifinal game was tight through the first half but turnovers caught up with Holy Angels in the second half while Marshall pulled away with hot shooting for a 41-24 edge in the second half.
Holy Angels senior Francesca Vascellaro scored 11 of her team-high 19 points in the second half while classmate Rachel Kawiecki, the emotional heart and soul of the team completed a 3-point play to close out the first half, 34-34.
Kawiecki turned and gave a fistbump on her way back to the Stars bench after making the free throw with 0.5 seconds in the opening half.
She began the second half at the free-throw line just seconds into the second half, making one shot to give the Stars a 35-34 lead. On the next possession, Kawiecki found Vascellaro in stride with an outlet pass for a layup to push it to 37-34.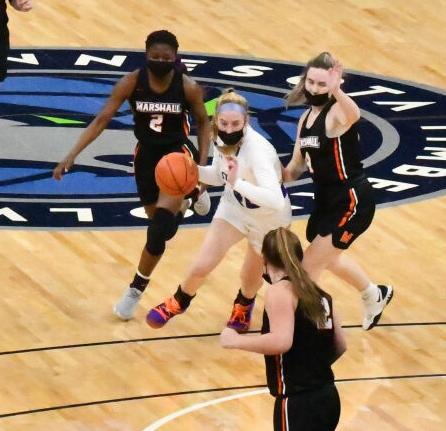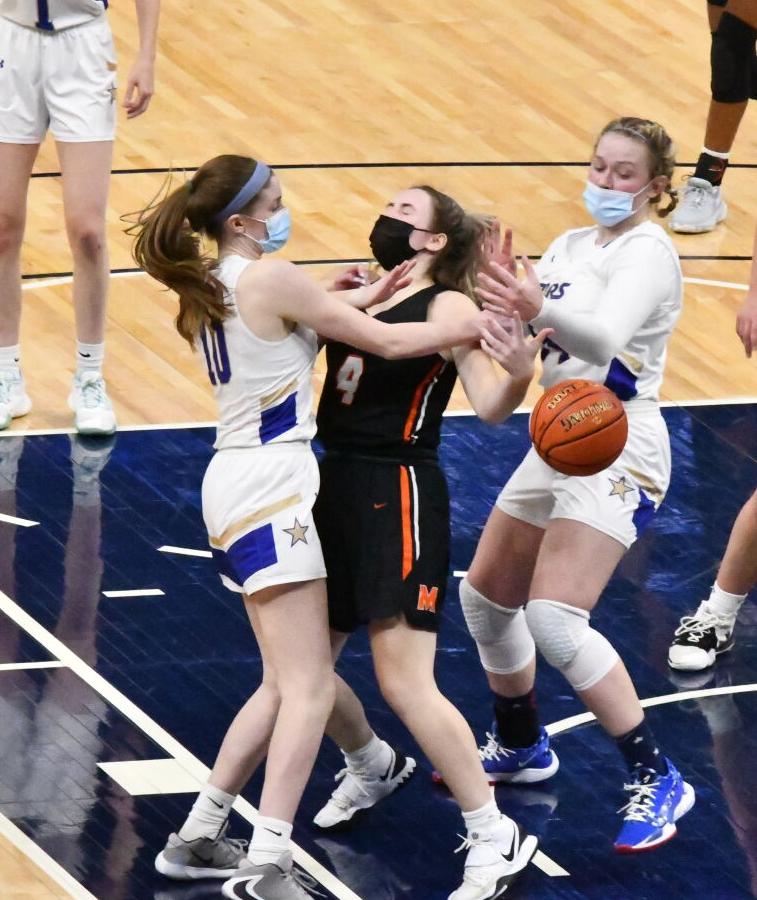 Kawiecki was 3-of-8 from the field scoring eight points to go with 12 hard-fought rebounds and three assists. Defensively she blocked two shots and had two of the Stars 14 steals.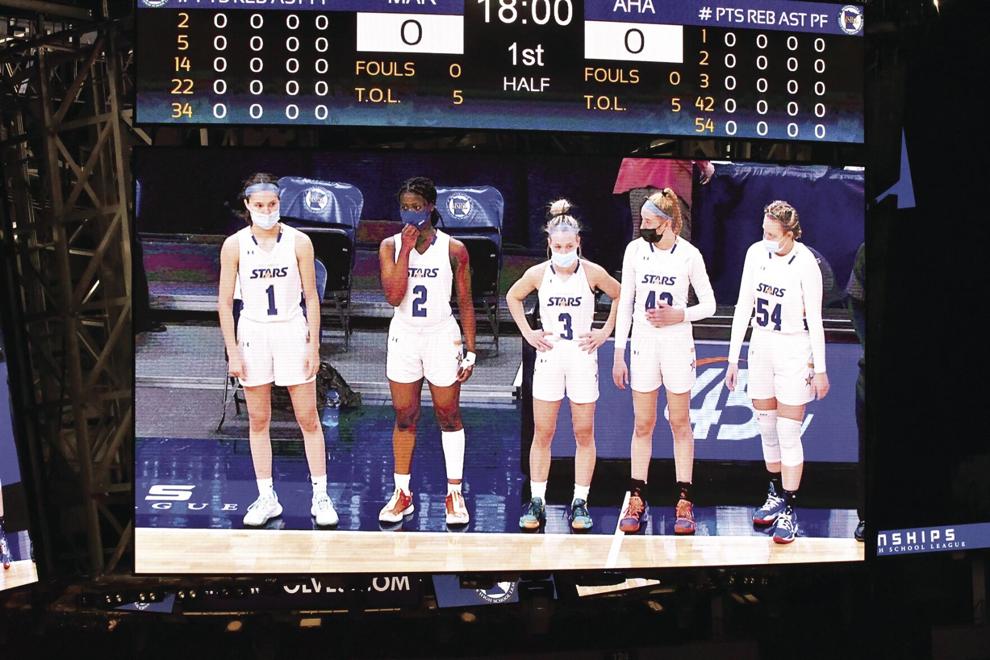 Stars junior Grace Massaquoi added 10 points and freshman Jenna Buer finished with nine points on 3-of-7 shooting from beyond the arc.
Holy Angels turned the ball over 27 times compared to 22 from Marshall but only made 4-of-20 3-point baskets compared to Marshall's 7-21.
The Stars held a 42-34 rebounds edge but perhaps the largest discrepancy among the stats was the number of fouls and free throws where Marshall was 32-of-42 from the line compared to 6-of-13 for Holy Angels. The Stars committed 29 fouls to Marshall's 16.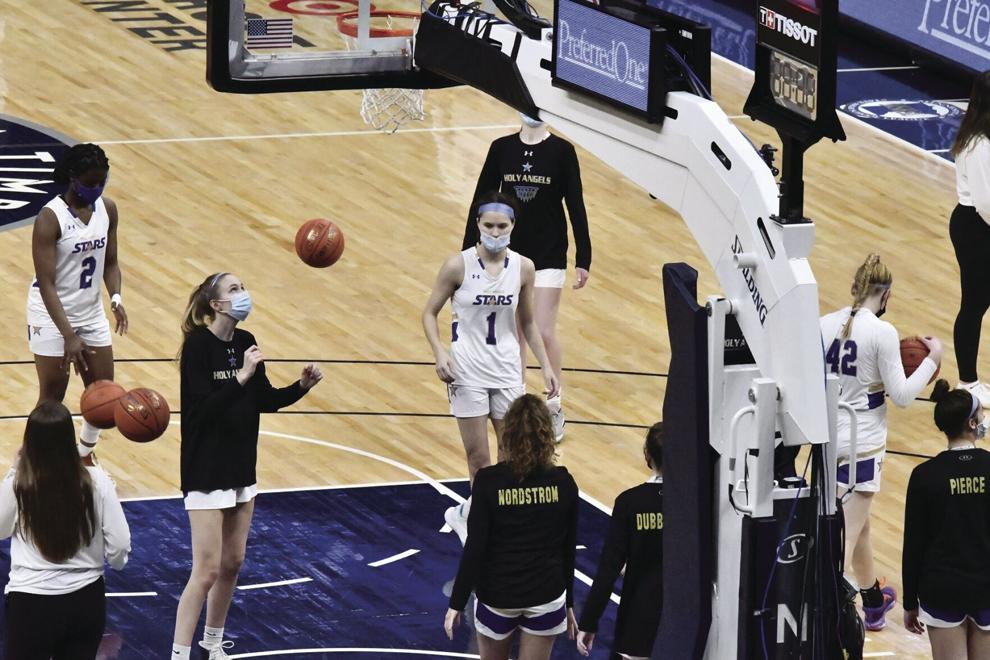 Look for a complete recap in the April 15 edition of the Sun Current.