Holy Angels football tops DeLaSalle 42-14 as Hoeppner converts 6-of-6 PATs 
Holy Angels junior Emmett Johnson had another impressive performance rushing for 178 yards and three touchdowns during Friday's 42-14 win over DeLaSalle.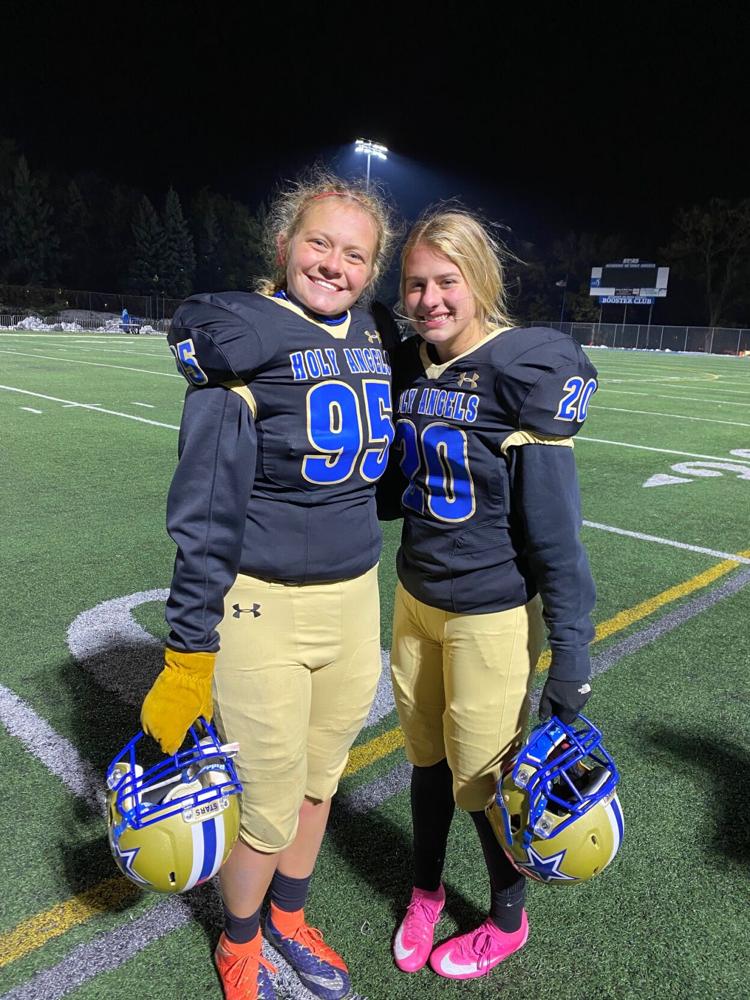 In three games, Johnson has amassed 475 yards and five touchdowns on the ground but Friday's spotlight was on another highly significant milestone as two members of the standout girls soccer program suited up to help the Stars in the kicking game.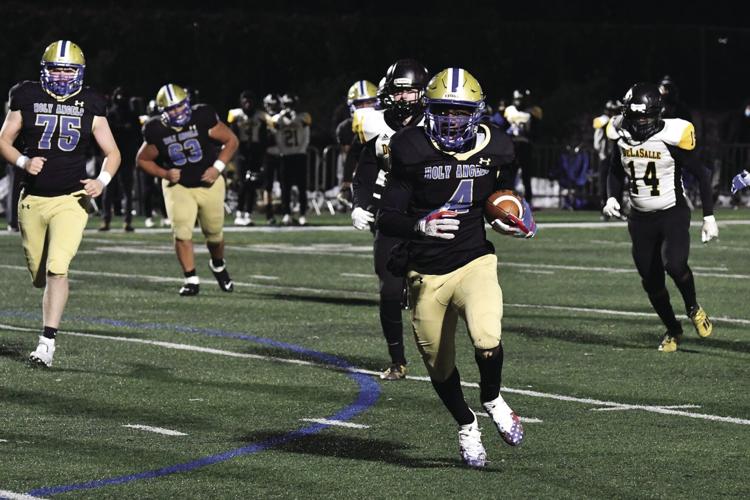 Senior Grace Hoeppner made all six point-after attempts while classmate Rachel Kawiecki served as her back up on the sidelines Friday.
It was a busy Friday for the two as they helped the Stars return to the Section 3A final with a 3-0 win over Simley.
Kawiecki is the longtime goalkeeper for the 13-0 Stars allowing just one goal in 740 minutes. Hoeppner is a solid defender who takes all of the goal kicks which translates well to taking field goals on the football field.
Hoeppner said they were kicking around some loose footballs before practice at the stadium and someone mentioned they might need help. 
"They needed a kicker so they watched and then we started practicing and it worked out around that," she said.
Girls soccer coach Dave Marshak was a football kicker in college so his only concern was no punting until after the soccer season to keep them healthy for what turned out to be an impressive run to the section title, a 13-0-0 record and the No. 1 ranking in Class A.
Without soccer obligations, they plan on practicing more with the football team over the final weeks of the abbreviated season.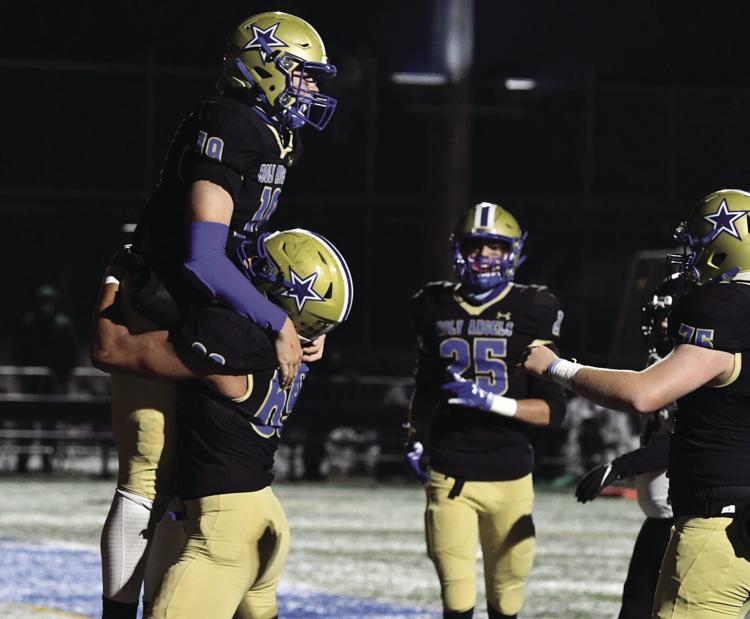 As for kicking in full football gear, Hoeppner said they used the practice time to adjust to the pads and helmet and were comfortable for the debut.
During Friday's action on the football field, Hoeppner counted three times someone ran into her, falling down only once.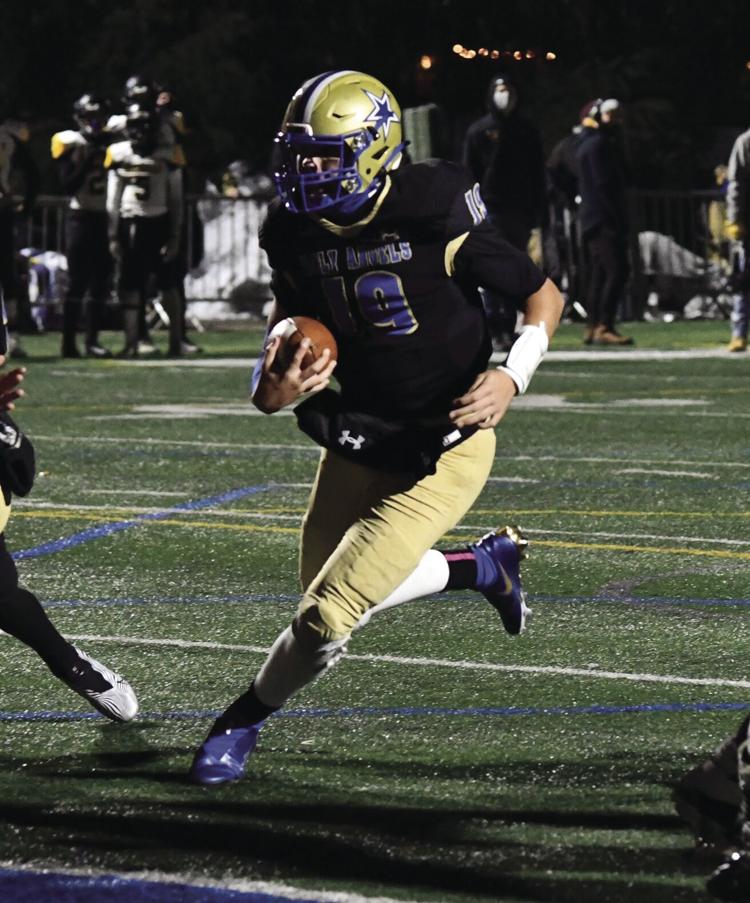 "It's OK, I didn't get hurt, it was kinda fun," she said on the field after the game. She never kicked a football growing up and only started picking it up before practice last year a few times. "And this year it got a little serious and in a blink of an eye we're kicking for the football team," Hoeppner said.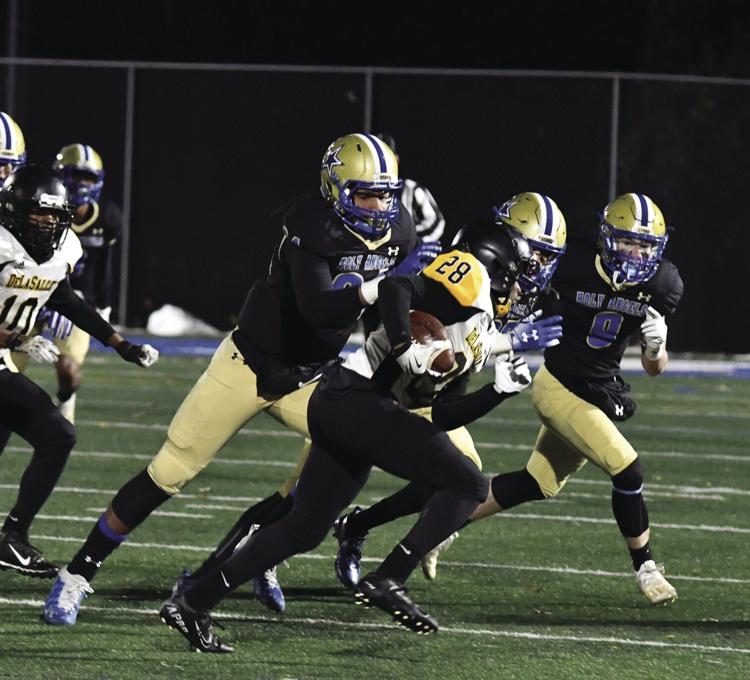 As for the notion of breaking barriers, the pair said it was a cool opportunity. "I know it's stereotypical but it just shows you can do whatever you want – just set your mind to do it," Kawiecki added. Both feel completely supported by the coaching staff and players. "The boys are super supportive too which is nice so it's not just us and them."
Football marks the fourth sport for Kawiecki, who is also a forward on the basketball team (as is Hoeppner) and catcher for softball. She plans to play basketball and softball at Gustavus Adolphus College.
While Johnson was piling up the rushing yards, he also had 145 yards on two kick returns plus averaged over 30 yards on three punt returns.
Coach Jim Gunderson said the junior standout is the first to heap praise on the blockers opening the lanes for him.
"He's always going to say it all starts up front and those guys were blocking for him and winning the line of scrimmage but if you give him any crease he is just electric and exciting," Gunderson said. "He's an all-heart type of kid who finishes every run which means finishing to the end zone and that's what we saw. He's a charismatic kid who has a huge heart, tremendous work ethic. He's our All Day."
Defensively, Joe Miller IV continues to impress with a team-high five solo tackles and two sacks. TaQuez Chatman finished with four solo tackles and two sacks before leaving the game with a possible knee injury. Ryan Bercich added five total tackles, while Joe Longo missed the game.