Jefferson girls hockey coach's reach went well beyond the ice
Mike Ryan always had a couple of minutes to talk. No matter if it was after a thrilling win or brutal loss, the Jefferson girls hockey coach always had a moment to reflect on the current state of the team. Then the conversation would turn to families and how everyone was doing, in particular our 9-year-old Britta.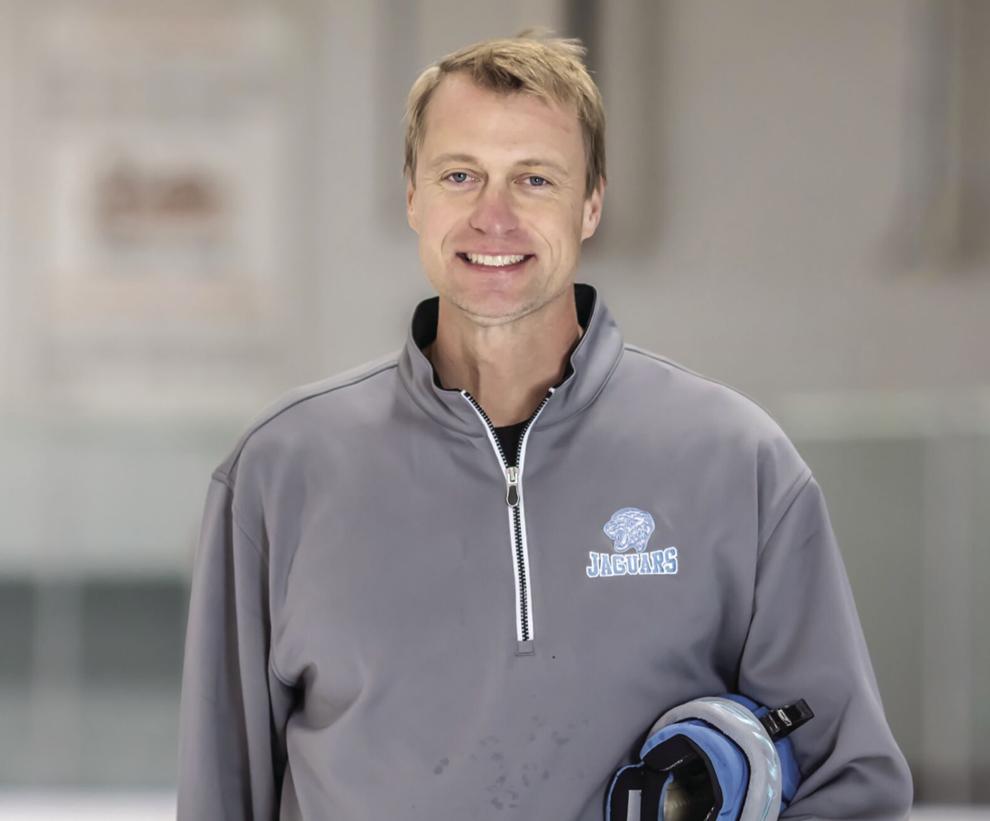 I have to credit Ryan for sparking something inside her to go from pushing around a PVC-pipe trainer during open ice time at the Ice Garden to enthusiastically strapping on all of the hockey pads for going on four years as part of the Bloomington Girls Hockey Club.
Ryan noticed us at a Little Wild practice that first winter and asked me if she was a righty or lefty. Given her straight blade from the Little Wild program, I had no clue. 
Before the next practice, he handed her a lefty stick that was bound for the trash.
"How do you think that will work for you?" he asked. The grin was all he needed to see that it made her day. Actually, it made her hockey season since she had the same curve as some of the varsity players like Luci Bianchi or Sophia Jamieson.
We still have that stick and it joined the rest of our collection next to the front door with a light on overnight to signify the loss felt throughout Bloomington.
Ryan, 48, died from a brain injury April 18. During an altercation at Herbie's on the Park in St. Paul he was thrown from the top of the stairs and hit his head on the concrete. His death was ruled a homicide by the Ramsey County Medical Examiner. 
A team-signed stick was propped up alongside the welcome sign at Bloomington Ice Garden in a makeshift memorial.
Families left a stick near a light last Tuesday to help memorialize Ryan and used the #GoJags #CoachRyan #SticksOutForCoachRyan hashtags on social media.
The outpouring of similar stories of kind appreciation shouldn't come as a shock to anyone lucky enough to cross paths with Ryan.
Ahead of the 2018 hockey season, he shared a few positive thoughts with those BGHC parents assembled at the Oak Grove Middle School auditorium for a preseason meeting. 
This was my first introduction to the association and the calming confidence during the brief remarks spoke volumes to what has turned out to be a growing program, thanks in part to a lot of hard work and commitment by a lot of folks, including Ryan.
Jefferson Girls Hockey Booster Club President Steve Wendorf learned first-hand about Ryan's dedication to the program.
"I was amazed at the amount of time and work Mike put into the program," said Wendorf, an assistant coach at Minnehaha Academy in addition to his full-time job and booster club duties. "Any coach who wants to be successful needs to do that. He did. As a result, he was able to turn both the youth and high school programs around. [He] really created a solid foundation that was sorely needed."
Wendorf credited Ryan for his instrumental leadership role in stabilizing the high school program after the Kennedy and Jefferson programs merged and dealt with coaching turnover.
"Once he was able to do that, he then really focused on getting the youth program on a better trajectory as well," Wendorf said. "Fast forward to today and he had both the youth and high school participation at levels not seen in years. And he was able to thread the needle with Covid without major issues and had the team really playing with confidence leading into sections."
Jefferson's confidence was on display in that spectacular 3-2 overtime win at Shakopee in the Section 2AA opener. Grace Schuck scored twice in the third period with assists from Abby Longhenry. Senior captain Cayla Jungwirth assisted on the second goal. It was Schuck and Valerie Panvica who set up Longhenry with the overtime winner three minutes into OT.
The Jaguars gave eventual section champ Minnetonka everything they could handle, scoring twice over the final four minutes to make it a 4-2 final score with Schuck and Emily Wozniak setting up Jana Lesch before Bella Grant scored with under two minutes to go.
Chasity Anderson stopped 38 shots after turning away 30 shots against Shakopee. She ended her junior season with 511 saves in 20 games (2.55 GAA, .917 saves percentage).
Seeing the outpouring of support for the Ryan family (Julie and their daughters Alyssa and Dana) is what makes our community a community. 
Ryan was a sophomore on Jefferson's 1989 state championship hockey team and he went on to play hockey at Gustavus Adolphus College before graduating in 1995.
Soon after graduating, he began a 23-year coaching career at various levels of youth hockey in Bloomington from peewee, bantam and high school. He took over the girls program in 2016. 
According to his obituary: "Mike was a man who coached the young, not merely to win games but most importantly to be winners in life. Mike always provided support when kids needed it most through a private word of encouragement and an affirming smile."
He worked in the golf industry serving as territory manager for Callaway most recently. He served as the coordinator for the annual golf tournament to benefit the girls hockey program in Bloomington.
He also volunteered at Ramalynn Academy where his wife Julie has taught for 23 years.
Nothing will bring back the beloved dad, husband, brother, uncle, coach and friend but hopefully, a little bit of the gratitude we can show now might help to illustrate how much he meant to us all. 
A fundraiser in Ryan's memory was established through GoFundMe and raised more than $158,000 by April 23 at gofund.me/22f4587b.
A visitation was held at Washburn-McReavy in Bloomington Monday, April 26 followed by a funeral at Woodbury Lutheran Church Tuesday, April 27.