The 2020-21 hockey season is anything but typical, with pandemic-related challenges ranging from restrictions to summer training and modified fall opportunities.
Looking to build on a 9-16 record, Jefferson will have new scoring leaders this season after the top three-point producers graduated.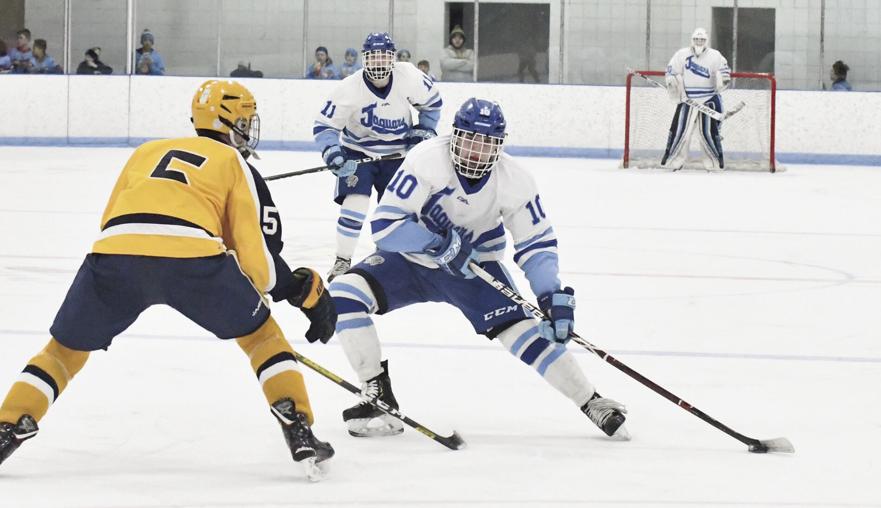 Led by a big senior class, finding point production will be a key task early in the season. 
Senior captains Ben Goedderz and Brett Herbert will be joined by junior captain Nick Hatton to help organize the Jaguars this season.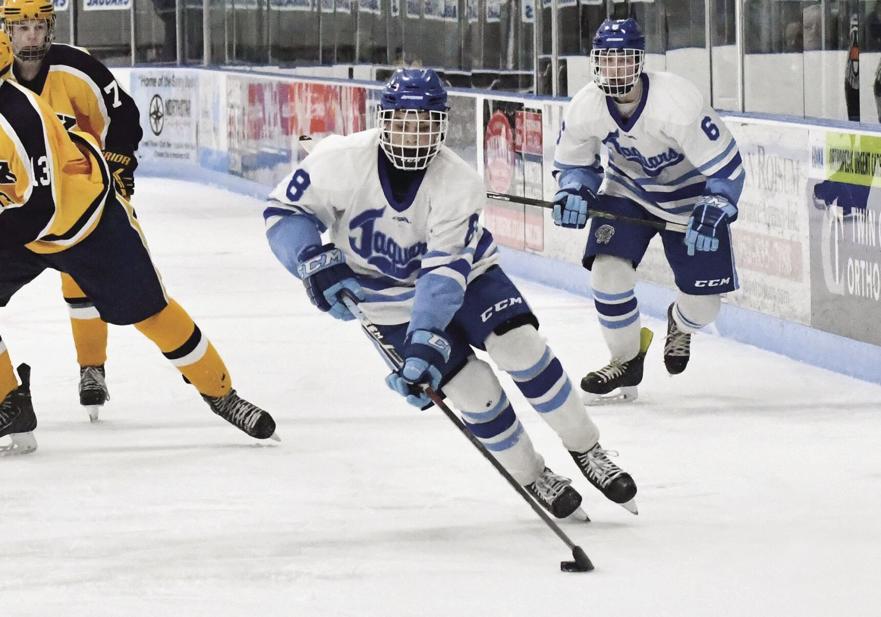 Goedderz is the top returning scorer with 25 points on 14 assists. Senior Brady Burton had 18 points on 13 assists and Herbert had 12 points on seven goals. 
Goedderz had seven multi-point games, including a hat trick in a 9-2 win over Apple Valley (Dec. 21, 2019).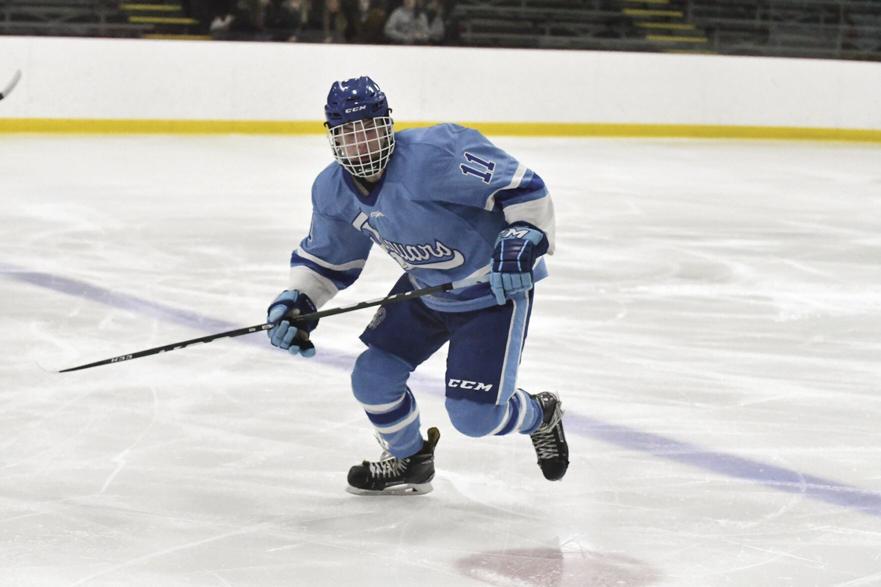 He was also selected as the Hockey Captains Spotlight by the Minnesota Wild and NHL for January 2021. According to a press release, criteria for the honor include a demonstrated passion for hockey, exemplification of leadership and hard work on the ice and in the classroom, contributions to the local community and efforts to go above and beyond to help create a greater State of Hockey.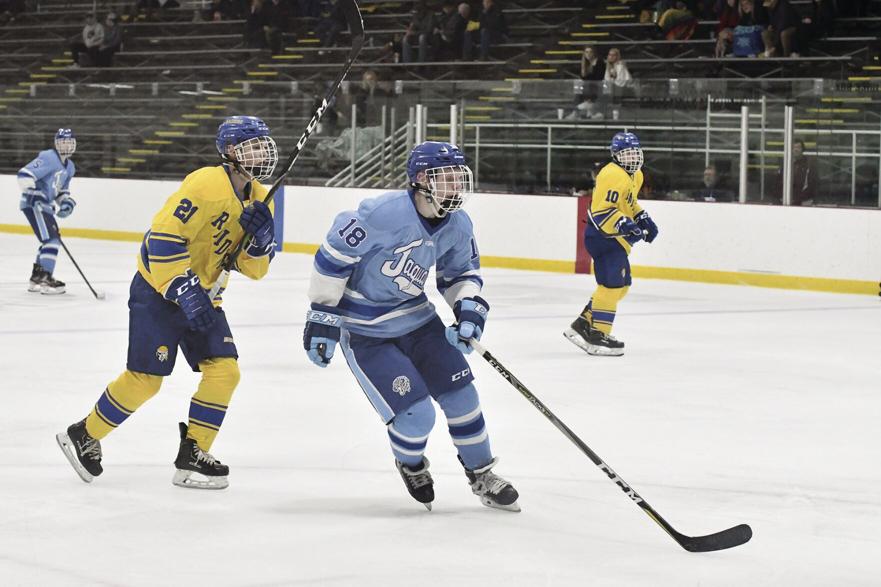 Senior Ryan Seitz is set to take over starting goaltender duties with more than 271 minutes as the backup for Basil Kamsheh. Sietz went 2-3-0 with a 4.13 goals-against average and .851 save percentage. He made 126 saves including 30 saves in a 7-4 loss to East Ridge Jan. 7, 2020. He also made 19 saves in that 9-2 win over Apple Valley.
With a dozen seniors, coach Mike Terwilliger said the team will be more experienced and physically stronger than the 2019-20 squad.
Burton is joined by classmates including forwards Aran Daniels and Blake Wandmacher and defenseman Pierce Thomka.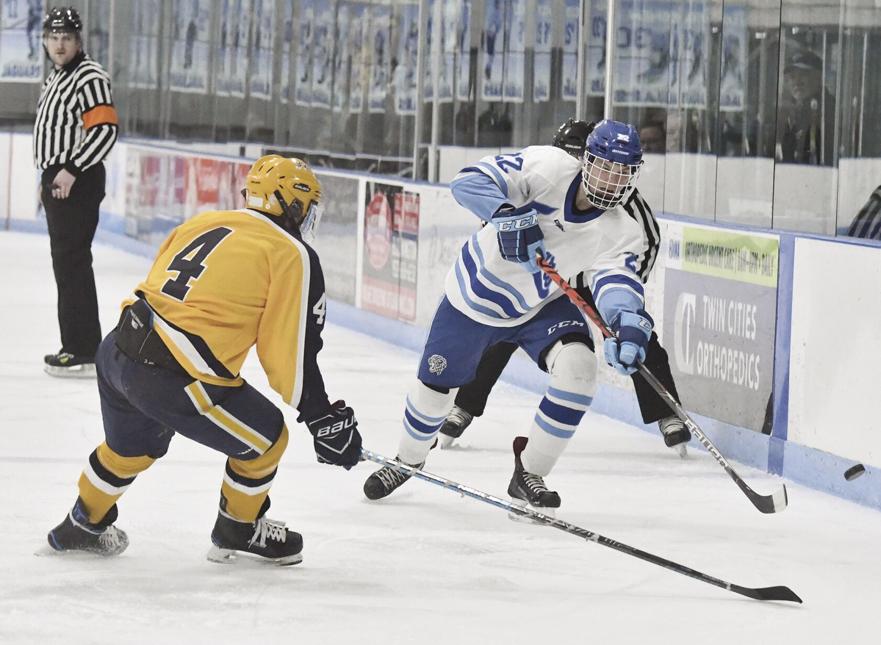 The coaching staff returns mostly intact with varsity assistants Matt Elsen and Michael Friendman back along with goalie coach Bill Sawyer. Junior Varsity head coach Dan Daggett and assistant Matt Dee will be joined by new coach Jake Perpich who is a Jefferson alum and has been coaching in the youth system over the past few years.
Over the summer, Terwilliger said they were able to skate and train as a team over four weeks under the guidelines set by the Minnesota Department of Health, Minnesota State High School League and Minnesota Hockey. "The boys were great and kept a good attitude throughout," Terwilliger said as they met virtually this fall with a weekly big-group meeting and one or two smaller group meetings plus a weekly speaker. "The boys have things they can do to keep in shape and train on their own to stay in shape and be ready for the return to the rink."
Terwilliger said the big senior group is leading by example. "Our large senior group especially is doing a tremendous job of staying positive, staying engaged and being ready for when we can return," Terwilliger said back in early December, not sure when the season would begin.
More than a month after the season was supposed to start, the Jefferson boys hockey season starts Thursday, Jan. 14 at Pagel Center when they take on Minnetonka. The Jaguars visit the rec center in St. Louis Park to face perennial powerhouse Benilde-St. Margaret's Saturday, Jan. 16 for a 2:30 p.m. start. 
Jefferson's home opener is Tuesday, Jan. 19, facing crosstown rival Bloomington Kennedy for a 7:15 p.m. start.