Coming off a seven-win record last season, Kennedy boys hockey has a veteran group back led by junior forward Tyler Jost who had 34 points on 18 goals and senior forwards Joey Workman (25 points on 10 goals) and Connor Martin (12 points on 6 goals).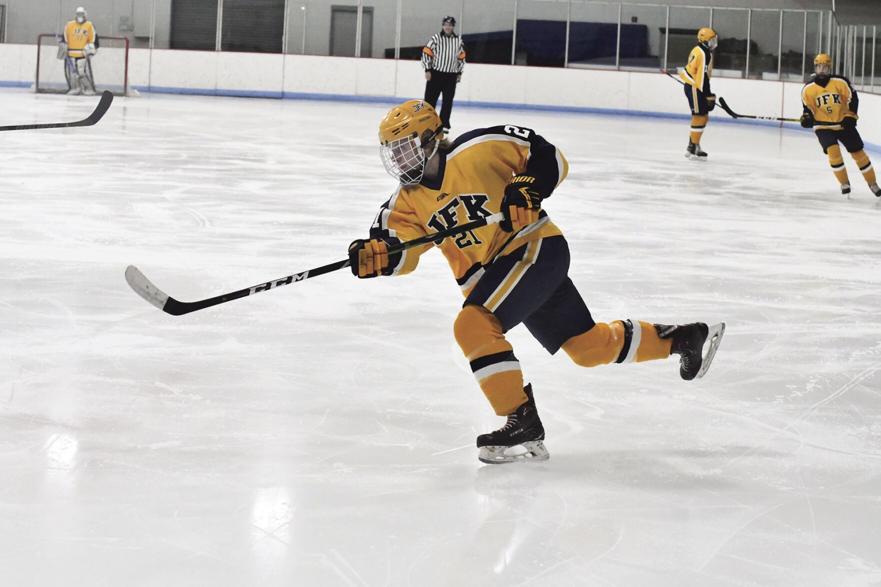 Returning defensemen include junior Logan Dosan, who had 10 points on 15 assists, and senior Carter Lansdale who had seven points on six assists.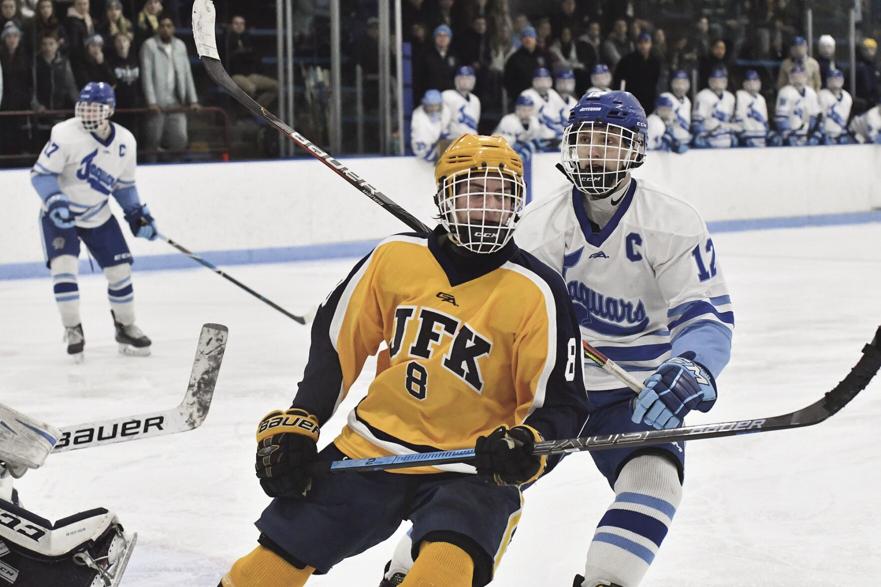 Coach Nick Hanrahan anticipates forwards John Coady Jr. and Clayton Deutsch to build off what he describes as "flashes of offensive talent and an eagerness to help the team score this season."
Along the blue line new defensemen Nathan Vodovnik and Noah Thornburg offer good size and an understanding of playing solid defense for Hanrahan who has a new assistant coach in Hjalmaar Rose, a 1998 Kennedy graduate who has coached at various levels throughout the metro area, "and is excited to join the staff and helped the Eagles to a successful season," Hanrahan explained.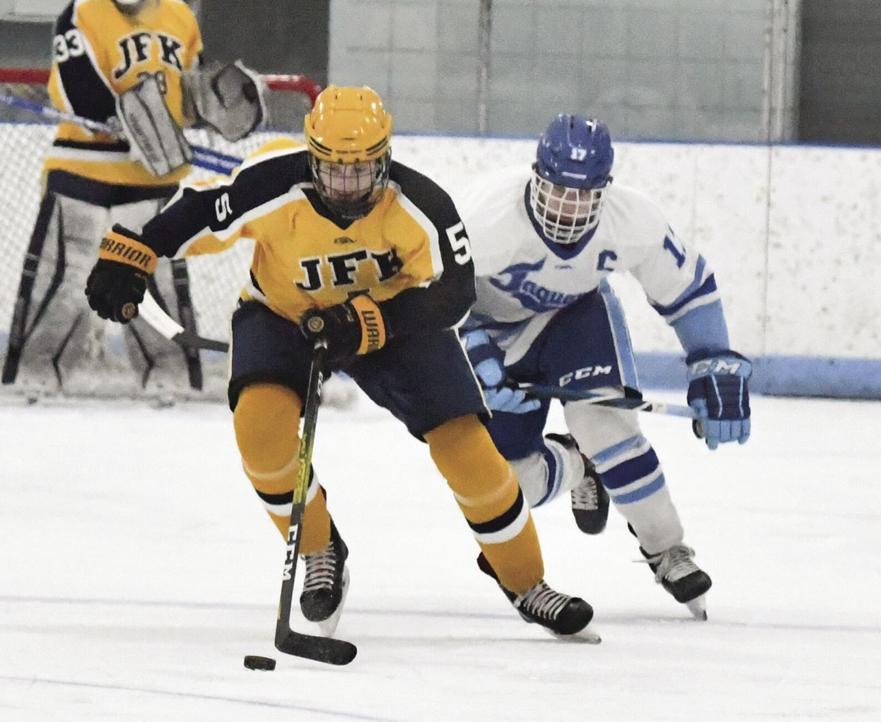 Kennedy will be without the services of St. Cloud State commit Chase Beacom, who decided to play this season with the Bismark Bobcats of the NAHL. The defenseman picked up his first point, an assist against Minot Dec. 19. In 17 games, he has four shots, 12 penalty minutes, and has a -5 player rating. The Bobcats sit in third place (8-10-0-2) of the Central Division with 18 points, trailing Minot (19 points) and Aberdeen (34 points).
Hanrahan said they are navigating a few issues with wearing face masks on the ice. Getting used to them and trying to keep them dry is the first issue he noted. Secondly, trying to be heard on the ice during practice from behind a mask is tough and not being able to use a whistle adds another level of difficulty to control drills. "Other than that tryouts have been going well," he said.
Kennedy opens the season at 3:15 p.m. Saturday, Jan. 16 at Bloomington Ice Gardens against a Chanhassen team that also only won one Metro West Conference game last season. The game will serve as a final dress rehearsal before the first of two rivalry games against Jefferson, set for Tuesday, Jan. 19 at BIG. The puck is set to drop at 7:15 p.m. and the second meeting is set for 3:15 p.m. Saturday, Feb. 6. The Eagles open with 4-out-of-5 games at BIG, the lone exception is a Jan. 23, 2:30 p.m. matinée against St. Louis Park at the rec center. Conference heavyweights await Kennedy with Chaska and Benilde-St. Margaret's Jan. 26 and 28, respectively at 7:15 p.m.