Conveying flavor through eye-catching design helps Creative Color create memorable food trucks throughout the Twin Cities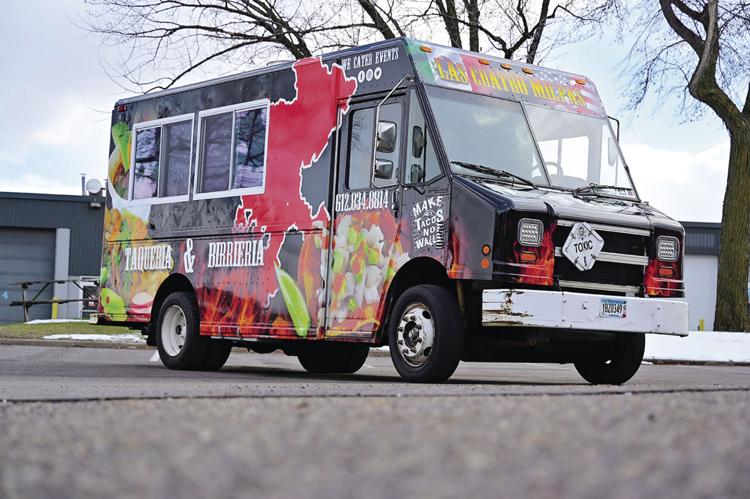 Taking a worn-down truck and turning it into a usable piece of art doubling as a food truck is precisely what business partners Brent Luther and Jeff Volino do and have done for multiple recognizable locations and vehicles throughout the Twin Cities and beyond.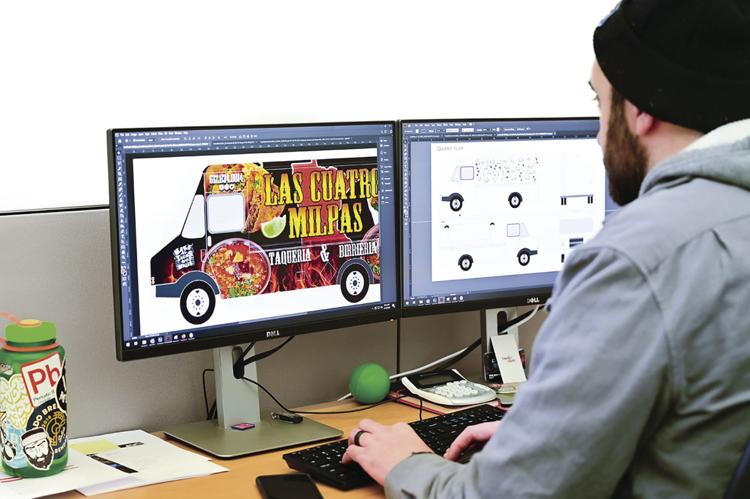 Their Bloomington-based studio, Creative Color – Graphic and Print Studio, near 97th Street and Girard Avenue, attempts to convey the food coming out of the truck by setting the expectations high with a strong image outside the truck.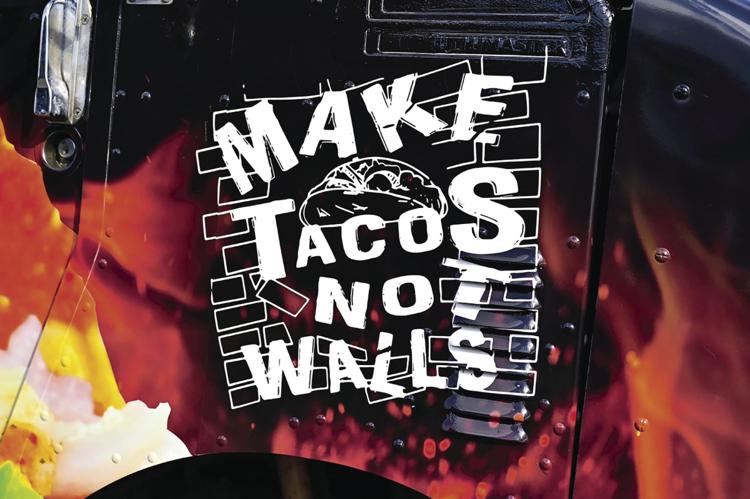 "The food truck market has been a lot of fun for us," Luther, owner and creative director, said with the fun coming from designing the logo and brand from the ground up. "We take an ugly (most of the time) old package or delivery truck and make it look brand new and so much fun."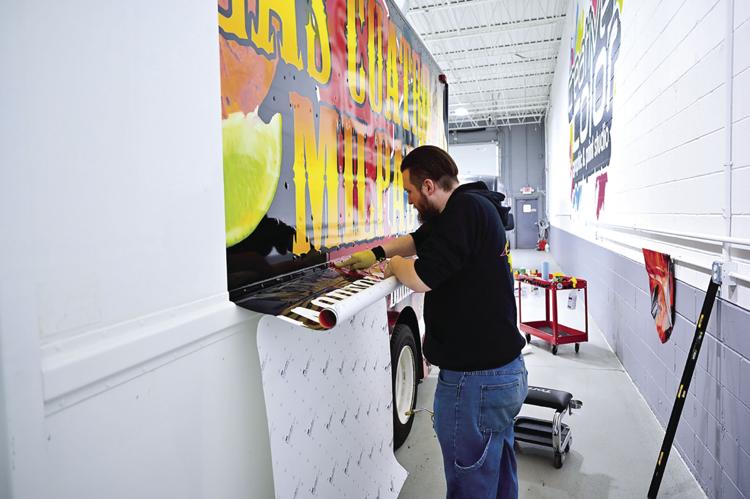 The company was established in 2004, and Luther purchased the company in 2010, renaming it and moving from off Cliff Road in Burnsville to Bloomington, where he lives.
"It's been a good central location for the business," he said as clients can easily reach the building.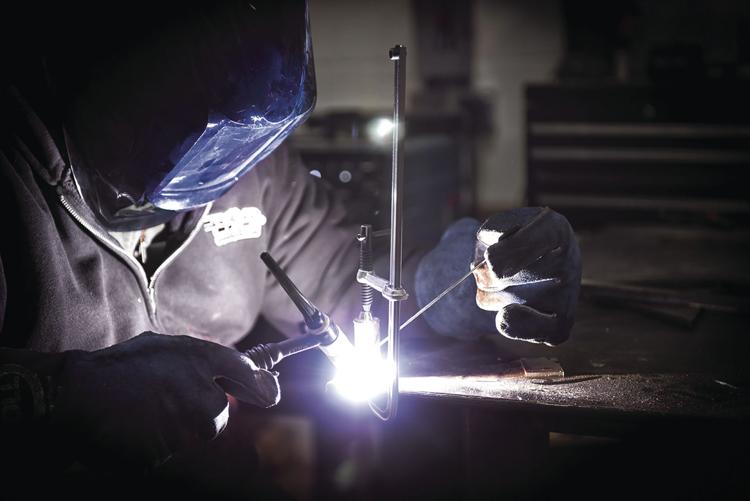 Creative Color Studio was responsible for the food-truck themed dining hall Seventh Street Truck Park on West Seventh Street in St. Paul. 
They designed, printed, produced, fabricated and installed the unique take of bringing an outdoor food truck area inside.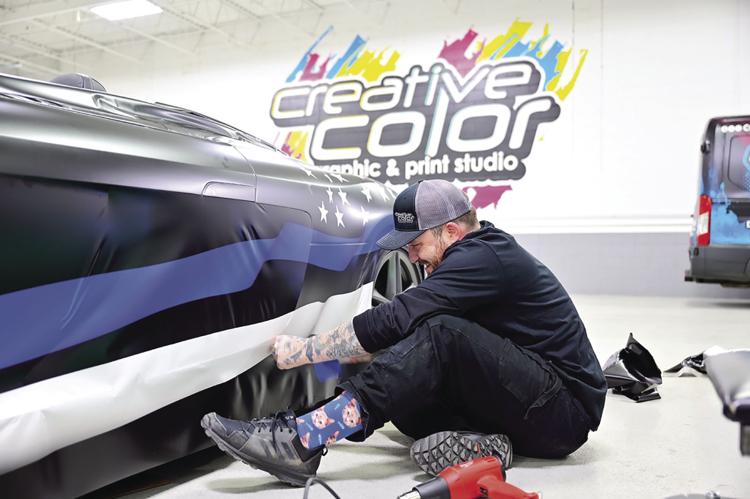 "Design is the heart of our company," Luther said, which includes seeing a project from the start to finish. "This is their business so seeing the reactions when they see the finished project makes it all worthwhile."
The variety of food truck projects and issues to resolve while working on more than 50 over the last decade run the gamut from old versus new, interior layout and preferences by the customer.
"All of them are unique in some way like one we are currently doing for a new food truck and Bloomington-based restaurant," Luther said. Las Cuatro Milpas Taqueria and Birrieria will be located where First Wok previously called home, next to Erik's Bike Shop, west of Portland Avenue along the south frontage road of Interstate 494.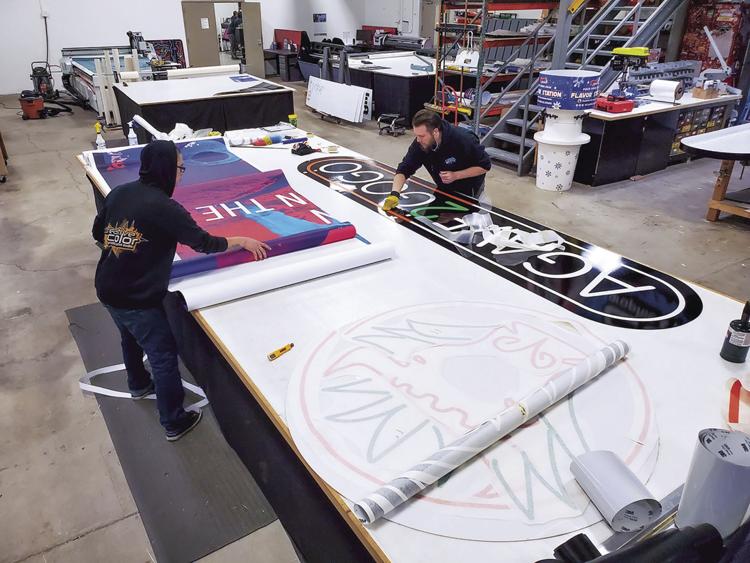 "They had a logo ready, and we don't like to have food on the side of the truck, but they really wanted it," said Luther, who added that they have worked on well-known food trucks over the years including Outlaw Grill and Rebel Lobster. New Bohemia and Northbound Brew Pub took it a step further and gave Creative Color the reigns on designing new logos.
"They let us take it and run with it and now Northbound had us do all their branding with a northwoods, trees feel."
The process always begins with the customer and learning as much as possible to learn about values and to spin-off ideas to them. "Sometimes it's a hit out right away and other times it takes a couple of concepts or blending of the concepts," Luther said.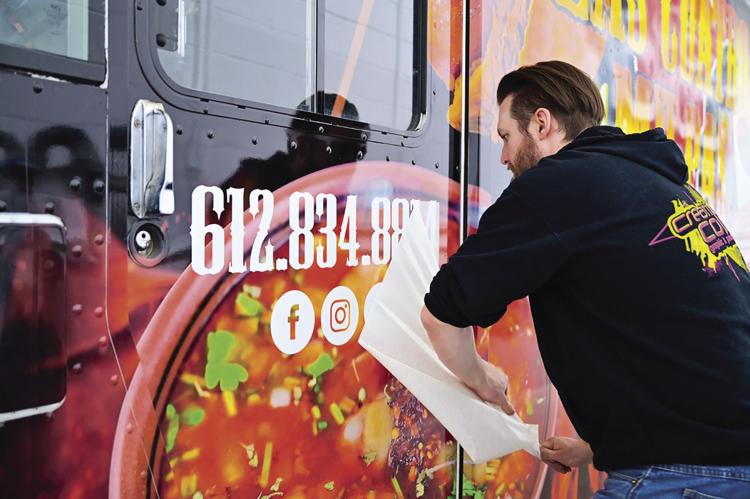 They also produced the taproom at Indeed Brewery from start to finish complete with vinyl and wood signs in what Luther described as a really fun project to have the opportunity to work on.
"We have a lot of fun here with everything we do, and it's such a great creative outlet," he said. "Taking great pride in every project from a simple logo to a truck wrap to a large illuminated sign, every day is unique. I always love the phrase, 'Do what you love and you never work a day in your life.' I feel the same way."
Food, design
The most important part is the food but second, to that is their image, he explained, given how saturated the food truck market is in the Twin Cities. Luther said: "You need to stand out and look as good as the food you are selling or they will not be invited to events. Everyone wants cool and presentable trucks that stand out from the truck next to you."
The successful food trucks tend to be those which are full, colorful-branded designs instead of what Luther says about those taking less time for a proper design. "The guys that do a poor, lame job and just slap a small logo on the side do horrible when compared to the full branded trucks," he said. "It's pretty interesting to see this at events."
Anticipate long lines and a lot of interest in the wrapped trucks while the blank trucks have much fewer lines.
Beyond food trucks
As a 3M UASG Certified company, they can complete jobs from design, print, produce, and install from the same location.
"[That] shows our commitment to the industry, our reputation, and quality as a business is second to none," Luther said as they aren't limited to just food trucks. 
The wraps aren't limited to just food trucks. They complete wraps for business vehicles or exotic and sport car liveries and color vinyl change-overs.
Wraps are a large component of the business but they also do the design work, wide-format printing, and sign manufacturing all in-house.
Over the years, they have completed custom wraps for a Porsche GT4 Clubsport and a McLaren that is part of the Crown Rally with 3M Vinyl wraps. In all, they are working on 250 rally cars that compete in local charitable rallies including the Crown Rally and Cannonball Run.