Robert Graff played for Hall of Fame coach Joe Cuozzo in New York, Bob Scalise at Harvard before long tenure leading UMD 
Robert Graff has been part of the Bloomington Youth Lacrosse Association since 2007.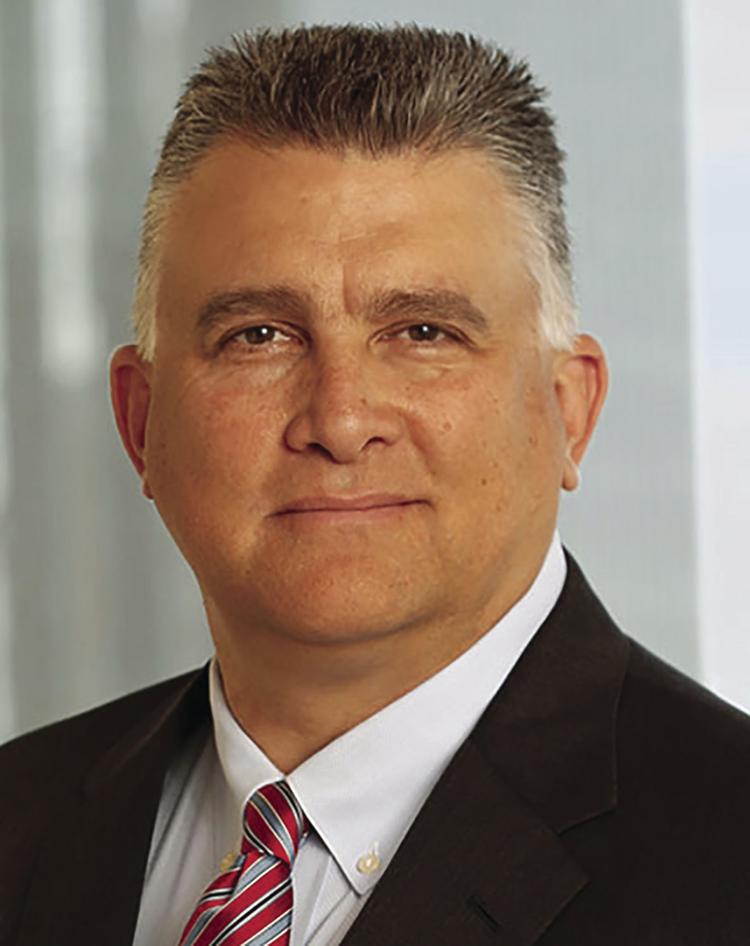 His connection to the game goes further back after playing for National Lacrosse Hall of Fame coach Joe Cuozzo at Ward Melville High School in New York. Graff went on to play for Bob Scalise at Harvard before graduating in 1987.
Soon after, Graff picked up his coaching whistle at Drexel University in 1989-90 before beginning a 29-year hall of fame coaching career at the University of Minnesota Duluth.
His Bulldog teams won 13 conference titles and made 10 national tournament appearances and received the Sam Sadtler Service Award from the Minnesota Coaches Lacrosse Association in 2012.
Graff was one of four lacrosse coaches to be recognized by the Positive Coaching Alliance with a Double-Goal Coaching Award, chosen from 700 nominees from across the country.
In a press release from US Lacrosse, nominees were assessed on how they reflect the virtues of a Double-Goal Coach, not only winning but teaching life lessons through sports.
"I am humbled and honored to have been selected as a regional winner," said Graff, whose experience playing for Cuozzo and Scalise helped mold his coaching style.
Their influence as mentors helped shape his commitment to the Double-Goal philosophy.
"I believe that, at its core, Double-Goal requires one to care for all players and to recognize that how you interact with them impacts them in all areas of their life, not just athletics," Graff said. "If we, as coaches, fill the emotional tank of our players to motivate them, rather than intimidate or shame them, are we not helping in the creation of more emotionally healthy individuals?"
Graff is joined by Jeremie Brunet of San Rafael (California) High School Lacrosse in California; Justin Georgacakis of Glenbrook (Illinois) North High School Boys Lacrosse) and Jason Smith of Texas Legacy Lacrosse.
Graff said Double Goal Coaching is the only way of coaching he has been exposed to.
"[It] takes a mastery approach to sport rather than a scoreboard orientation... Fills the emotional tanks of athletes, refusing to motivate through fear, intimidation or shame." 
Instead, that emotional tank is like a gas tank that needs to be filled to go anywhere. "The Double-Goal Coach provides a fuel mixture of five specific, truthful praises for every specific, constructive correction."
The third point is to honor the game using ROOTS as an acronym for rules, opponents, officials, teammates and self.
"A Double-Goal Coach strives to win while also pursuing the more important goal of teaching life lessons through sports," Graff said.
The 25 national winners will reach receive $1,000 from the PCA, a certificate from the PCA and an invitation to accept the honor at PCA's National Youth Sports Awards and Benefit on Saturday, May 2 in Santa Clara, California.
What Graff learned from spending hours on a sandy backfield in high school was more than lacrosse skills. "Coaches Cuozzo and Martens weaving in messages about character, effort and continuous improvement, but never belittling us or shaming us for failure," he said.
"What Double-Goal Coaching, to me, strives to do is to do all that is possible to impact that child in a way that makes them a more healthy adult, while also making their time in the sport the best that it can be."
Beyond Bloomington
Graff is one of four directors for Team Minnesota Lacrosse, a Bloomington-based lacrosse club with players from across the Twin Cities, which has helped many high school players make the transition to college lacrosse over the years.
As of late last week, Graff has been in contact with the executive board for the club to discuss what is next for the busy spring and summer lacrosse season.
Graff also serves on the executive board for Bloomington Youth Lacrosse Association which has been in constant contact about how to move ahead.
"BYLA is very aware of the impact on kids and we sent out some guidance that we are delaying things but hope to continue to play and coach this summer."
Graff's best-case scenario as of March 26 was that tournaments in May most likely will not be held but tourneys scheduled for June or July still have a chance to go off as planned. BYLA's largest annual event is the Bait Bucket Battle in early June for the U10-U14 teams. Boys play June 5-7 with tournament headquarters at Jefferson High School. Girls play June 6-7 with tournament headquarters at Westwood Elementary School. 
Graff was a four-year letter winner at Harvard University then coached at the major collegiate level and is now helping grow the game at the grassroots community level.
Two of his children, Ryan and Rachel, play lacrosse in the Ivy League. Ryan completed his redshirt junior season at Harvard while Rachel completed her second season with Columbia University.
"It's been a whirlwind ride for them," their father said about the trip to return both children safely from New York to Minnesota."What made it tough was that Rachel knows she is going back but it is harder with Ryan," Graff  said. Ryan was a redshirt junior and the NCAA could grant another year of eligibility, giving him two more seasons of lacrosse. Instead, Ryan elected to accept a job offer at a consulting firm in Boston.
He finished the season with five goals and two assists in four games. During his four seasons with the Crimson he played in 27 games, staring 26 times and collecting 60 points on 45 goals with 36 ground balls.
Rachel completed her second season with Columbia playing in seven games, starting six times. The defenseman had eight points on seven goals including a hat trick during a 13-6 loss at Fairfield Feb. 19. She had two goals and an assist in a 14-7 loss at UCONN March 11.
As a freshman she started eight games and played in all 15 contest. Her 13 goals and five assists put her fourth on the team in goals and points.