As he closes in on two years as the president of the Bloomington Chamber, Brent Pavia hasn't exactly been the man about town he envisioned.
He became the chamber's president on Feb. 1, 2020, about six weeks before the coronavirus pandemic brought a temporary halt to group gatherings, changing how Pavia went about introducing himself to Bloomington business owners and leaders.
For nearly a decade, Pavia has been a part of the Minneapolis Regional Chamber, which serves as an umbrella for several suburban communities in addition to Minneapolis, including Bloomington. His tenure with the organization began in membership retention and renewal, an important focus at a time when membership in the chamber was declining, he said.
He may not have been working directly in Bloomington, but as a Richfield resident working for the umbrella organization, he began building the relationships that are now a primary focus of his employment.
When Maureen Scallen Failor departed as the Bloomington Chamber's president after nine years in May 2017, Pavia was interested in replacing her. The job went to Kim Hansen, an external candidate who departed after 28 months. Pavia's interest remained, and he assumed the Bloomington Chamber's leadership role two winters ago. He, however, is the first Bloomington Chamber president to serve dual roles with the Minneapolis Regional Chamber, he noted.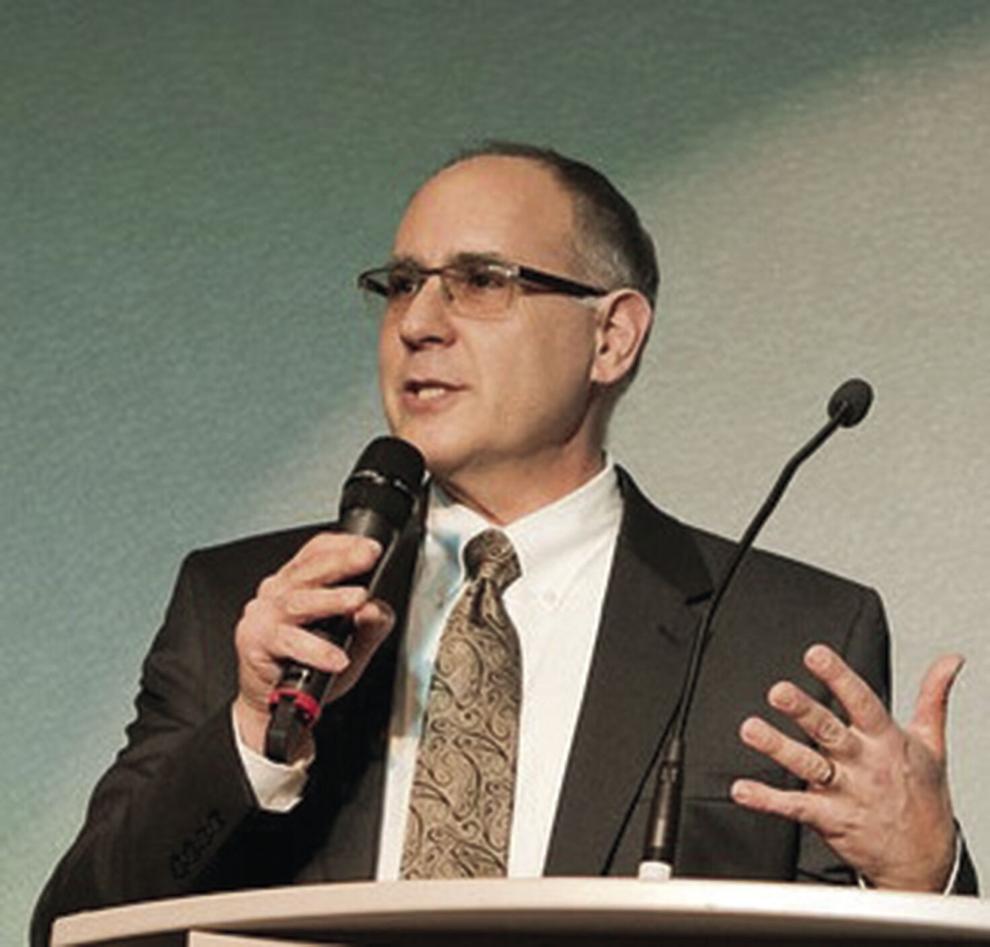 Pavia is also the organization's vice president of community and economic development. His dual duties are a reflection of how the growing Minneapolis Regional Chamber uses its economy of scale for efficiency. Like other industries, chambers are not immune to seeking efficiencies to keep their costs own, according to Pavia.
The Bloomington Chamber continues to maintain its own identity, as it has since merging its operations under the Minneapolis Regional Chamber umbrella. Working out of the chamber's office on East American Boulevard, Pavia has done what he can to carry out the traditional functions of a chamber, including programs for the community and advocacy on behalf of the member businesses. Like many other organizations, providing programming that is available online, in person or both formats has continued, he said.
Last year, the Minneapolis Regional Chamber merged with the TwinWest Chamber of Commerce, bringing several west metro suburbs into the fold. Like many who live and work in the suburbs, plenty of businesses rely upon connections with their neighboring communities. The greater network of communities under one umbrella creates greater opportunities for the membership, but with it is the challenge of connecting those communities and informing them of opportunities available, which are not always in their own backyard, Pavia explained.
Suburban businesses and their chambers often have shared concerns, and the expanded Minneapolis Regional Chamber can draw upon resources that a single suburban, standalone chamber wouldn't be able to, according to Pavia. Likewise, advocacy at the state level may be beyond the scope of a one-city chamber, but a regional chamber can leverage its resources and provide that specialization, he added.
"We have strong advocates that understand the community and will put it first in the context of the chamber work," he said.
Pavia, who studied international affairs, once considered a career in education, as either a teacher or professor. Early in his life, he worked in the hospitality industry along the Interstate 494 strip before returning to college to complete his studies. Instead of education, he went into nonprofit work, where he worked on behalf of YMCA in the Twin Cities prior to his employment with the Minneapolis Regional Chamber, he explained.
Follow Bloomington community editor Mike Hanks on Twitter at @suncurrent and on Facebook at suncurrentcentral.