Spartans upset Holy Angels, Kennedy ends Richfield's season
Eighth-seeded Richfield avenged a regular-season loss with a 5-3 win over Section 3AAA top-seed Holy Angels in the first round of the double-elimination section tournament May 29.
Four days before starting sections, Holy Angels emerged with a 13-9 win to wrap up the Tri-Metro Conference and regular season.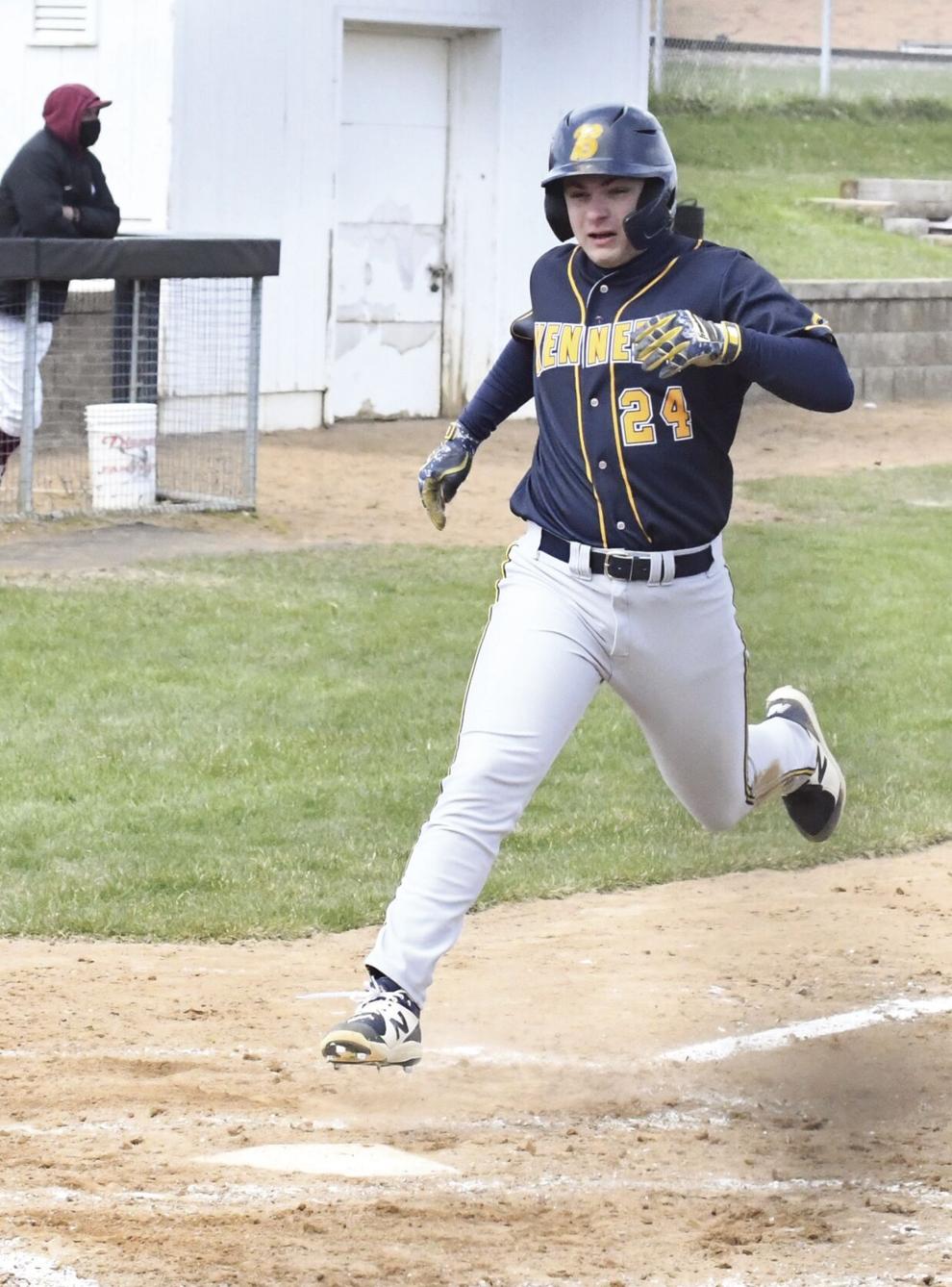 The Spartans started strong in the section opener, scoring twice in the first and again in the second inning to carry a 4-1 lead into the bottom of the third inning. 
Fourth-seed Simley scored twice in the bottom of the sixth inning to spoil Richfield's 1-0 lead in the winner's bracket quarterfinal on May 31.
Jaxon Moon made Simley pay for a lead-off single as Max Lavin drove him in with a two-out single to right field to take a 1-0 lead.
Richfield doubled up Simley to get out of the first inning thanks to a catch by right-fielder Noah Wiederholt, who completed the play with a throwback to first baseman Tharin Jayamanne.
Jayamanne led off the second inning with a line drive to center field and reached second base on a single by Luke Wolterstorff but couldn't add to the slim lead.
Richfield was caught off the base to end the sixth inning with a double play as Connor Hintz's fly ball to right field was caught and the throwback to first base beat Lavin to the base.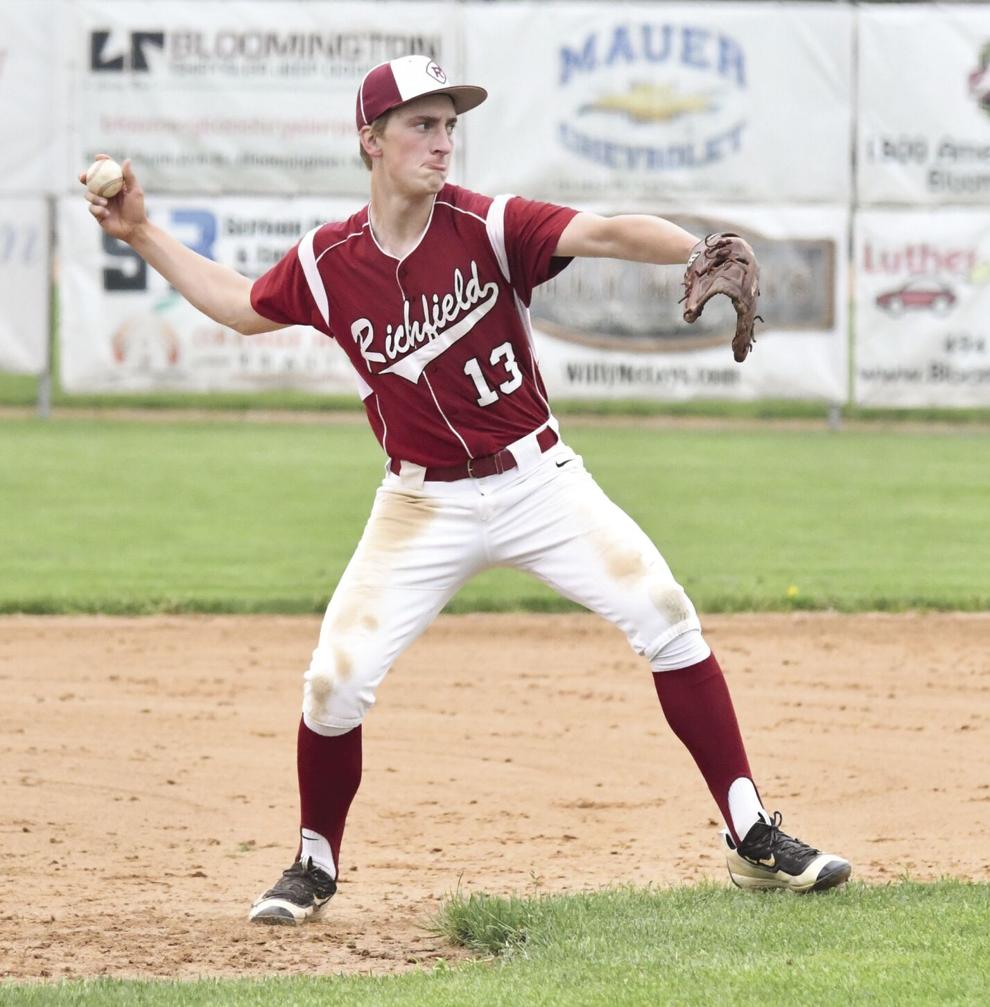 Simley scored both runs with two outs in the sixth inning, including the tying run on an infield base hit, followed by the second run scoring on an error at first base.
Jayamanne led off the seventh inning with a base hit, but pinch-runner Jamisen Holt was stranded at second base to end the game.
The loss set up an elimination game against No. 7 Kennedy (7-16), coming off a South St. Paul forfeit in the first elimination game for the Eagles on May 31.
Kennedy ended Richfield's season by a 9-2 score June 2 at Richfield High School, thanks, in part, to a seven-run fourth inning.
The rally included six singles and four walks. Cole Houk began the inning with a single, stole home and picked up another single in the inning and was 3-for-4 on the day. JD Coady went 2-for-4, scoring twice and stealing four bases.
Five different Kennedy batters and six Richfield batters had at least two hits as the two teams combined for 28 hits. 
Will Scott earned the complete-game win for Kennedy, scattering two runs on 15 hits. He struck out three batters with one walk on 98 pitches.
Kennedy faced Holy Angels in the second elimination game for the schools in three days.
The Stars emerged with a 6-2 win on June 4 thanks to a four-run rally in the fourth inning to create enough space after Joe Longo gave the Stars a 1-0 lead with an RBI single in the first inning.
Longo and Sam Palmer added doubles and Riley Thuringer added a home run.
Kennedy broke up the shutout bid as Nick Manning came through with a two-out single to right field, scoring Houk.
Ryan Fortner and Sam Nicholson drew one-out walks in the seventh inning, with Fortner scoring on a ground ball hit by Will Vogel, who reached on an error by the Stars third baseman to make it 5-2.
Zach Zesch came through with a one-out double in the seventh inning and Coady drew a two-out walk on four pitches before ending the game on a ground by Will Scott.
Kennedy pitcher Brett Conway struck out six Stars over four innings of work. 
Holy Angels' season came to and ended in a 13-9 loss in eight innings to St. Thomas on June 5.
The Stars scored in bunches, including three runs in the first inning and six more runs in the fifth inning but were otherwise shut out by the Cadets.
Tyler Niznick and Troy Lynch combined for five hits, including two doubles and three runs, while Sam Hellstrom went 2-for-5.
Niznik started on the mound going four innings as he gave up three runs on six hits. Longo scattered six runs on six hits over two innings before Charlie Cline worked the final two innings allowing four runs on four hits with three strikeouts. The trio issued seven walks.
Simley and St. Thomas Academy played for the section title June 8.