Junior Nationals set to award medals July 14-19
Adapted athletes from across the country will flock to Bloomington, Eden Prairie and Edina for the 2019 edition of Junior Nationals starting Sunday, July 14.
For the 36th year, Junior Nationals brings together hundreds of athletes to compete in a variety of sports in a new location each year, making its first stop in Minnesota.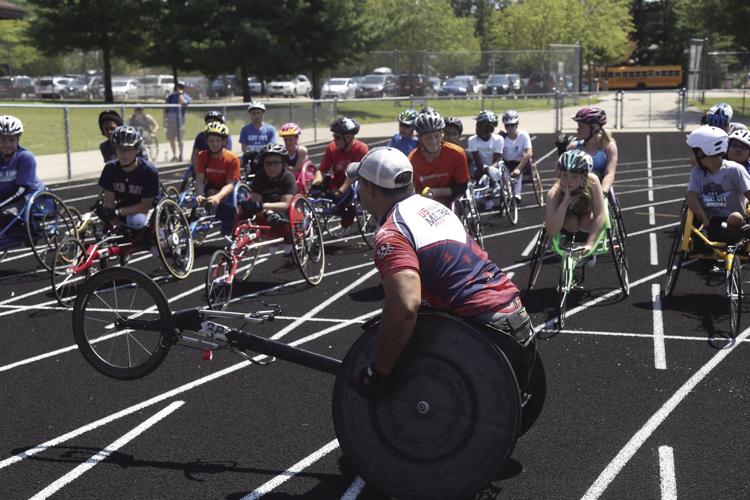 "How could this not be here, given the culture we have here in the Twin Cities" said George Lee, a local marketing and sponsorship representative with Adapted Sports USA. "The key thing is that we have a lot of disabled youth come from Minnesota, mostly associated with Courage Center, and have always had to travel out-of-state."
The 2013 event was in Rochester, Minnesota and in 2015 made its way to Ames, Iowa. 
Organized by the non-profit group Adapted Sports USA, participants, volunteers, coaches and officials will call the Great Wolf Lodge in Bloomington home base from July 14-19.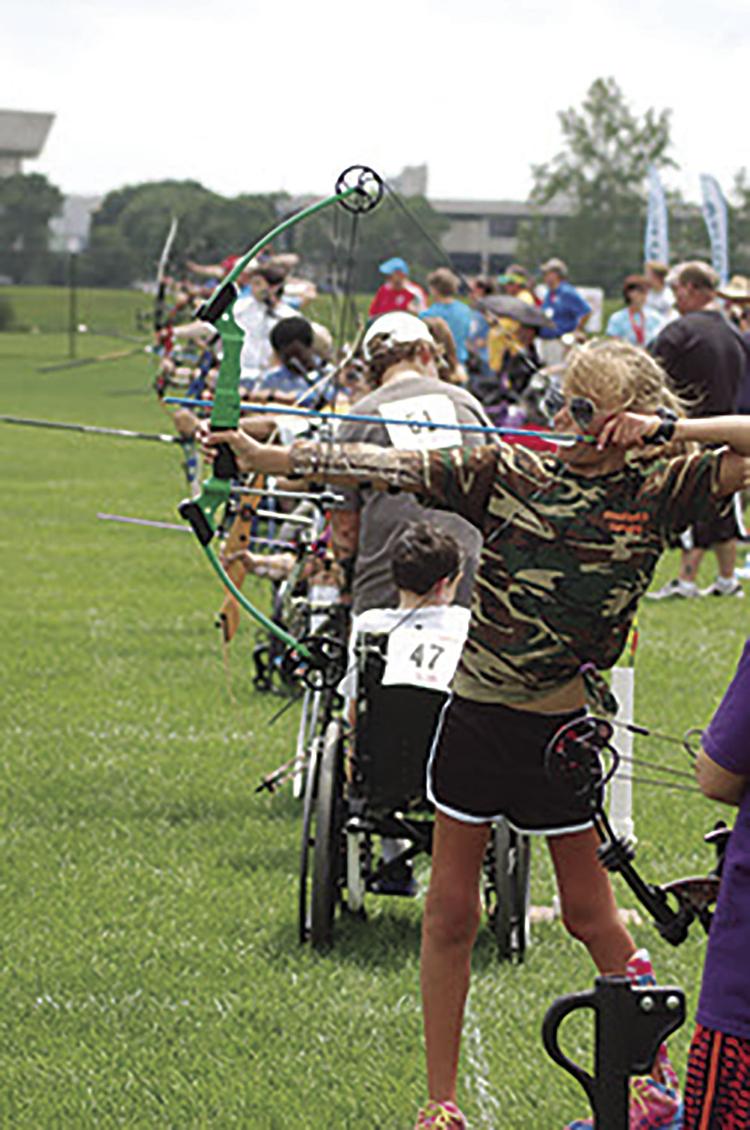 Great Wolf Lodge will host registration, educational seminars and the powerlifting events, while a majority of the other events will take place in Eden Prairie. Swimming is at the Eden Prairie Community Center, track and field and archery at Aerie Stadium at Eden Prairie High School, para-triathlon at Round Lake Park and rifle events at the Southwest Metro Public Safety Training Facility in Edina.
"We are very fortunate in that the Eden Prairie Community Center is such a unique facility – that leads to a lot of opportunities to host unique, and often large scale, events," Community Center manager Valerie Verley said. "Our department is excited to not only showcase this event within Eden Prairie but to showcase and bring positive attention toward these amazing, hard-working athletes and having that resonate with people in our great community."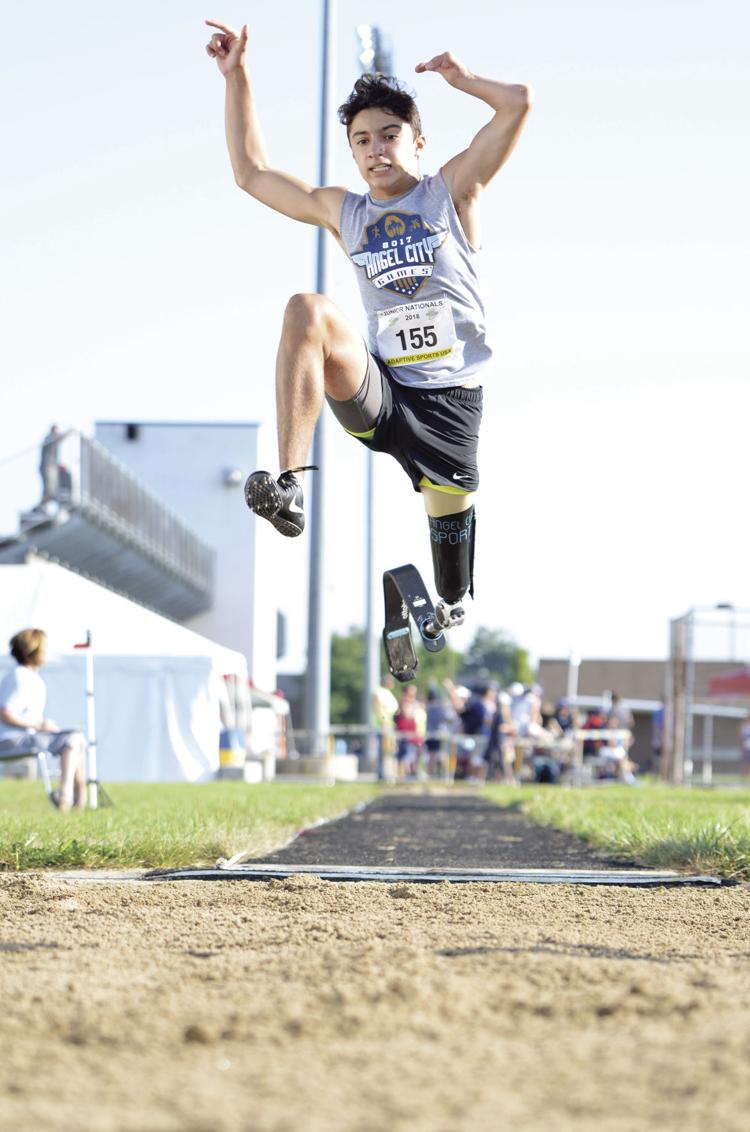 She said the event mirrors the mission of the City of Eden Prairie, "to be inclusive and accessible to all walks of life and seek out opportunities to make that possible.
"The fact that we can play a role in Adaptive Sports USA Junior Nationals makes us incredibly proud and excited."  
Beyond competition, attendees (22-years-old and younger) can attend educational clinics and social events.
All events are free and open to the public. A welcome ceremony and parade of athletes to take place at Aerie Stadium on the Eden Prairie High School campus and Round Lake Park starting at 5 p.m.
The week will conclude with a closing celebration at GameWorks in the Mall of America from 6:30-9:30 p.m. on Friday, July 19. 
With the collective power from 400 volunteers, 50 officials and numerous families, friends and coaches of the participants, it's no wonder that Junior Nationals is known as the largest, longstanding annual youth multi-sport event for athletes with physical and/or visual impairments in the United States. 
Started in 1956, Adaptive Sports USA offers a gateway to sanctioned regional and national competitions and perhaps global opportunities as the lone United States member of the International Wheelchair and Amputee Sports Federation.
"Top-notch facilities, ease of access from around the country and a group of individuals committed to providing a safe and quality experience on the local management team will set the stage for a great event," said ASUSA Executive Director Susan Rossi in a press release.
She thanked the Bloomington Convention and Visitors Bureau and Explore Minnesota for the support to bring the event to Minnesota.
With the logistics necessary to host an event on this scale, Bloomington was an obvious site to host attendees, while the City of Eden Prairie offered a lot.
"Great Wolf Lodge is perfect for the families and youth with so many people flying in to serve as central spot and we had the City of Eden Prairie really step up to the plate along with a number of other organizations who said they would love to be able to host this," Lee said. "It was really the city being receptive to us, asking what else we needed, bringing Eden Prairie High School into the equation when we mentioned track and field and archery among the other venues."
Paratriathlon at Eden Prairie Community Center and High School, 1-3 p.m.
Check-ins, practices and coaches meeting throughout the day.
Swimming competition at EPCC 8 a.m. to noon.
Archery competition at EPHS, 1-5 p.m.
Shooting clinic, South Metro Public Safety Training Facility, Edina 7-9 p.m.
Swimming competition at EPCC 8 a.m. to noon
Girls Empowered by Sport Chat, EPHS lunch area 11:30 a.m. to 12:30 p.m.
Table Tennis Clinic and fun round robin, EPHS 1:30-3:30 p.m.
Shooting competition, South Metro Public Safety Training Facility, Edina, 1-5 p.m.
Welcome Ceremony-Parade of Athletes at EPHS, Round Lake Park, Fire Department 5-8 p.m.
Field competition at Aerie Stadium, EPHS 8 a.m. to noon; 1:30-5:30 p.m.
Educational sessions at Great Wolf Lodge, 7-8:30 p.m.
Track competition at Aerie Stadium, EPHS 7:30-11:30 a.m.; 12:30-2 p.m.
Powerlifting competition (USA Para Powerlifting Junior Championship) at Great Wolf Lodge, 5:30-9 p.m. 
Track competition at Aerie Stadium EPHS 7:30-11:30 a.m.; 12:30-2 p.m.
Rain day make-up at EPHS noon-5 p.m. 
Closing Celebration at GameWorks Mall of America 6:30-9:30 p.m.