Eagles split Metro West doubleheader with Park
Kennedy softball played five games in four days, going 2-3 last week to sit in third place in a crowded Metro West Conference heading into another busy week.
The Eagles were 7-6 overall, 5-4 in the conference trailing only Chanhassen and Benilde-St. Margaret's, coming up short against the two front-runners 2-1 against BSM May 6 and 4-1 against Chan May 9.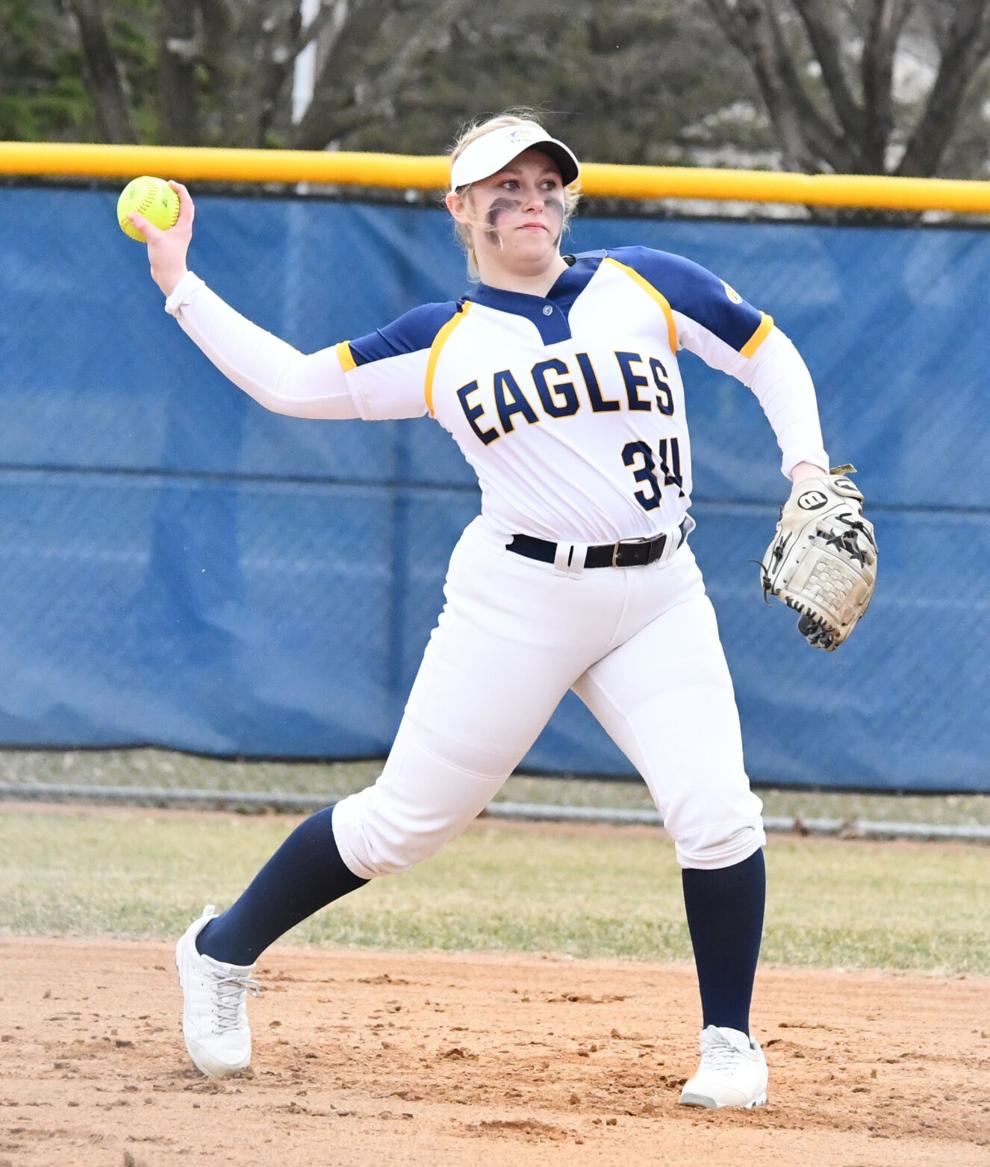 Chan's future Minnesota Gopher Sydney Schwartz struck out nine Eagles, allowing one run on three hits. 
Kennedy countered with Mary Hajduk, also going the distance as she struck out seven Storm batters. Hajduk scattered seven hits across three runs.
Olivia Spencer and Taylor David each had doubles against Schwartz, while Emily Spencer drove in Katie Edmonds in the bottom of the seventh inning.
Kennedy doubled up Richfield 14-7 Tuesday, May 10 at Richfield Middle School as freshman pitcher Emma Skibbie struck out 13 Spartan batters to improve to 4-1 on the season.
Four Kennedy batters picked up multiple hits, including Carissa Wheeler, who went 3-for-4 with a double. Baker was 1-for-6, scoring three runs. David and Kat Wrase each also scored three runs.
Edmonds drove in four runs going 2-for-5 with a triple and Allie Sheehan went 2-for-6, scoring twice, drove in two runs and stole a base.
Orono edged Kennedy 4-3 May 11 as the teams traded one run in the first inning and two more runs each in the second inning.
David helped Kennedy make the most of the rare hits against Orono pitcher Rachel Ishaug with a triple before scoring. Wheeler was the only other Eagles batter to pick up a hit and also scored a run.
Sheehan and Wrase brought in the visitor's runs.
Kennedy ended the week splitting a Metro West doubleheader against St. Louis Park May 12 at Kelly Playfields. The Eagles won the opener 7-4 and lost the second game 3-1.
Sheehan led the way with a pair of hits, drove in two RBIs and scored twice. She also stole two bases as the team swiped eight bases including two each from Baker and Wheeler.
Skibbie struck out two Orioles over seven innings, allowing four unearned runs on six hits.
Park came back to take the second game 3-1 thanks to a 3-run rally in the bottom of the fourth inning.
Kennedy was held without a hit while drawing eight walks including two each from Alana Johnson and Wheeler. David scored the lone run and also stole the only base. Hadjuk came back to pitch the second game, going four innings, scattering six hits across three runs. She struck out four and walked one.