After Edina went more than two years without a full-scale public golf course to call its own, the wait finally came to an end last week.
Braemar Golf Course's Championship 18 saw its first official action May 15 with a ceremonial tee-off, as Mayor Jim Hovland broke in Hole No. 1 with a drive about 200 yards straight down the fairway.
Before Hovland's tee shot, the last round of golf to be played at Braemar came in October 2016, after which the course closed for construction. The course was supposed to open in late summer 2018, but wet weather the previous fall prevented the necessary grass reseeding, pushing back the opening date.
"There was so much pent-up demand," Hovland told the crowd of onlookers awaiting his drive at Hole No. 1.
Edina's avid golfers hadn't waited all that time for a mere renovation. "It's a new golf course. It's not a re-do. It's not a redesign," South Carolina-based Richard Mandell, who was in town for the opening, said in an interview.
At the course's first event May 15, a VIP preview and media day, Mandell played through his course for the second time.
"It was as I expected it to be," the 10-12 handicapper said. "Just fun and strategic."
Special opening events continued through May 17 before the course opened to the general public May 18, as evidence suggested golfers were itching to get on the new course.
Before it opened, Braemar sold about 1,100 Player's Cards, which provide perks such as discounted rates and tee time reservation privileges. That was about double the normal amount sold by this time, Braemar Golf Course General Manager Joe Abood said. The course was fully booked to its capacity of 350 golfers for its first day open to the public, he added.
"It's a pretty voracious start to the year. Everybody just really wants to get back out there," he said.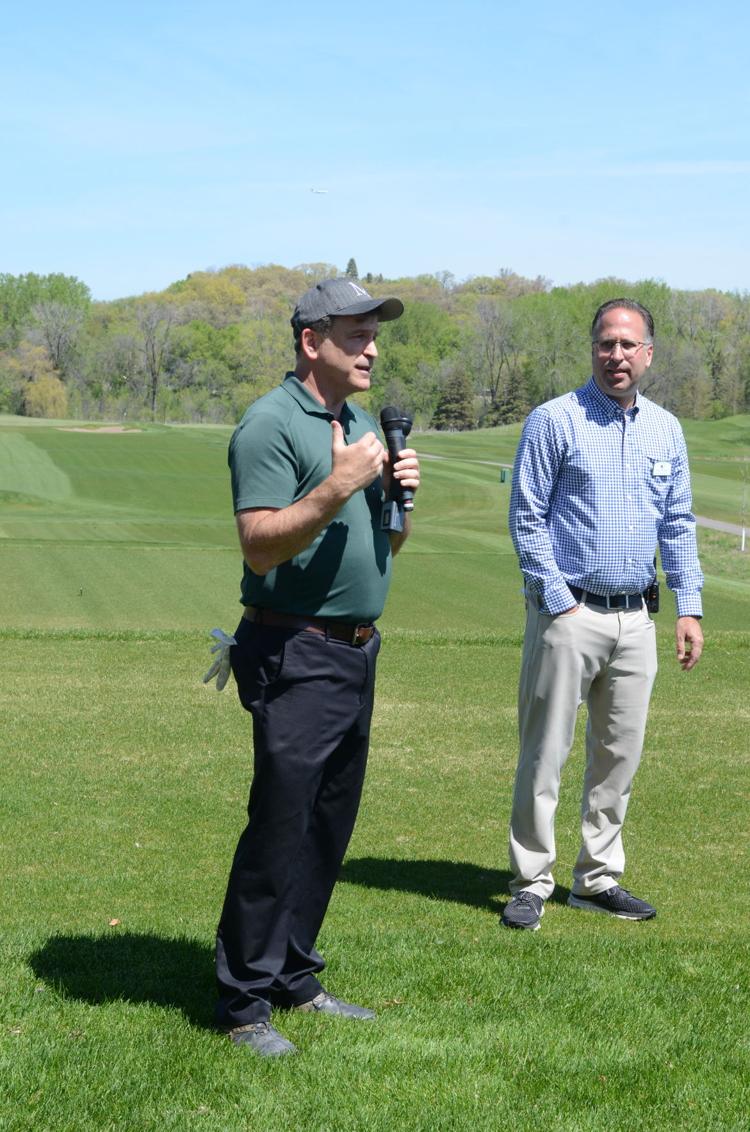 The original Braemar Golf Course opened with 18 holes in 1964 and was graced with another 9 holes about 25 years ago, according to Abood. Planning for the new course began in 2014.
"It was at a point where there was a lot of deferred maintenance," Abood said.
He noted the course construction was a big reason he was hired as Braemar's general manager five years ago, having overseen a major renovation of a course in New Jersey.
Fixing up Braemar, he explained, would have meant re-doing the greens and bunkers and installing an irrigation system.
"There were definitely drainage issues," Abood said. "Some of the holes would flood and be impassable for days."
Another part of planning the new course was the decision to return to an 18-hole arrangement. "It made the most sense financially," Abood said. "We knew the traffic at an 18-hole golf course was sustainable."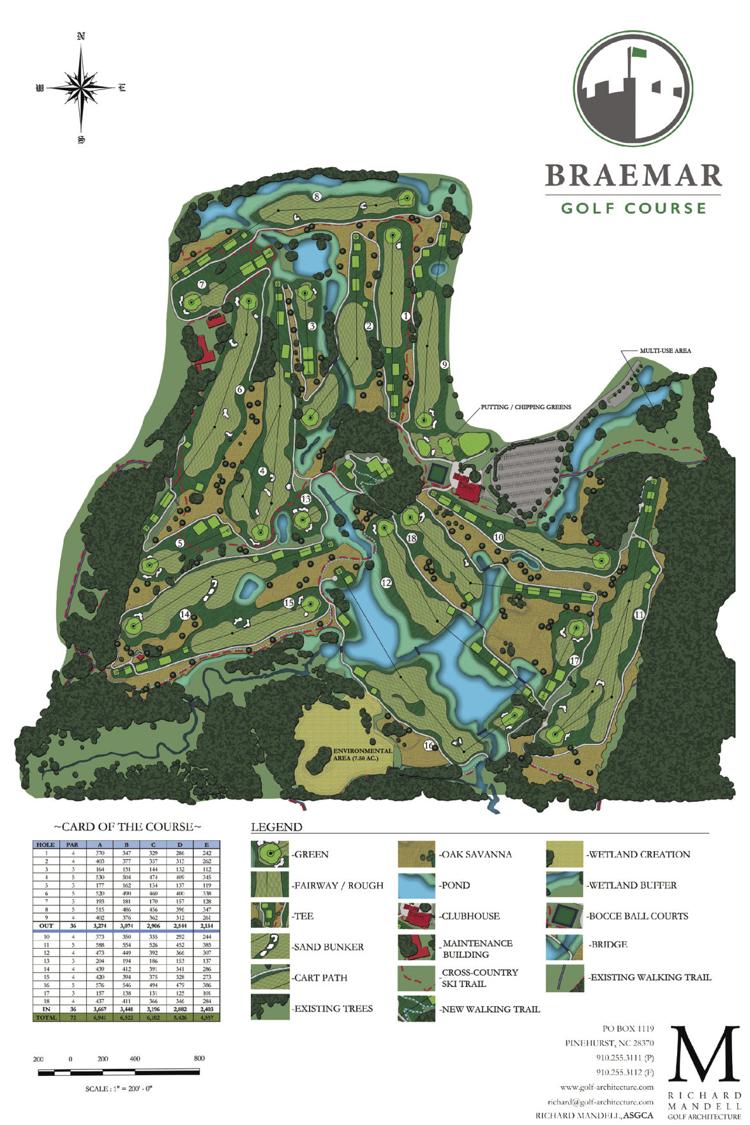 New courses like the one at Braemar are rarities in today's golf market. In fact, Braemar is the first new 18-hole course built in Minnesota in more than a decade, according to a city of Edina press release.
"I think within the industry, there's kind of a contraction going on right now," Abood said. "Going into the 2000s there was an over-saturation of golf courses out there."
Some courses have closed, but those entrusted with the fate of Braemar saw no reason to let it fall by the wayside.
"We have a great location. We have a great piece of property. This is the kind of golf course you invest in," Abood said.
The $7.5 million project also included new putting and chipping greens, a remodeled pro shop and the new Braemar Courtyard, which hosts games and events.
Most importantly, the course is meant to stand up to the conditions.
"If there's a rain event, we can still open up the golf course pretty much the same day and not lose any revenue," Abood said.
With six tee boxes per hole, Braemar Golf Course's Championship 18 is billed as appropriate for golfers of all ages and skill levels, but Abood promises that those opting to play the furthest tee back will still be satisfied.
"If you play the championship tees you're going to have a good challenge out there. It's a very playable public golf course," he said.
Mandell's design netted him an honor from the American Society of Golf Course Architects, which awarded his new Edina course for design excellence before it opened. He approached his task with the goal of rolling with the undulations of the landscape.
"We worked the golf course around the topography," Mandell said. " … We were able to clear some areas and expose some really neat landforms that resulted in some really cool holes, particularly the par 5s."
He has a few favorites. Hole No. 6 stands out to him for the mature oaks that lend a feel of a much older course. He called Hole No. 16 an ode to the wide-open links-style courses that date back to golf's origins in Scotland. Hole No. 8 runs along a wetland, reminding Mandell of his home in coastal South Carolina.
"This is my life, so it's definitely personal," Mandell said. "Whatever little detail, I want it to be right and strive to make sure that happens."
He expects the course to be there longer than the 50 years its predecessor lasted.
"The goal," he said, "was to create a really special golf course."
– Follow Andrew Wig on Twitter @EdinaSunCurrent