Baseball and softball appear to be heading back to games, with appropriate precautions, while summertime hockey, basketball and other youth and adult sports try to return to play.
Hintermeister honored
Richfield High School graduate Hannah Hintermeister continues to pick up honors, not only for her ability in the swimming pool but also for her academic success, including the top-ranking in her class with a 4.75-grade point average to be named the Star Tribune All-Metro Student First Award recipient.
The reigning state swim champion in the 100-yard breaststroke in Class A was the Spartans' Athena Award recipient, which goes to one senior from each Minneapolis-area high school.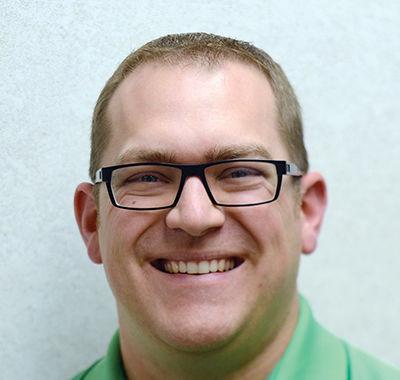 Hintermeister plans to swim at the University of San Diego while possibly double-majoring in Spanish and studying law.
Gophers add scholar awards
The Big Ten Conference released its Distinguished Scholar Awards July 1 with several area students among the 119 Gophers on the list. The Gophers set a cumulative grade point average record of 3.36, a new high for the fifth-straight semester. Bloomington: Elena Hayday and Molly Roach (cross country/track), Anders Gelecinskyj (football). Hopkins: Bit Klecker (cross country), Natalie DenHartog (softball) and Owen Hoeft (cross country) and St. Louis Park: Zach Nelson (track).
Lynch goes 11th
After missing her junior golf season with Jefferson this spring, Isabelle Lynch tied for 11th place in the Championship Flight at the 75th annual Minnesota Junior Girls State Championship June 29-30 at Bent Creek in Eden Prairie. 
Lynch fired rounds of 79 and 80, respectively on the par-71 course. She carded four birdies during the 36 holes including the 140-yard par-3 14th hole. Lynch, playing as part of Minnesota Youth on Course, parred two par-4s during the opening round including a 335-yard 9th hole and 360-yard 14th hole. 
Isabella McCauley captured the title over her sister Reese McCauley, both playing out of Southview Country Club. Isabella posted rounds of 72 and 69 to finish 1-under par for the tournament. Reese had rounds of 72 and 74 to finish five strokes back at +4.
Lynch shared a seventh-place finish at the 29th Twin Cities Junior Championship played June 25 at Victory Links Golf Course at the National Sports Center in Blaine. She carded a 86, five strokes back of sixth-place Jaycee Rhodes of the Fairway Foundation. Blaine golfer Kathryn VanArragon won the title with a 4-under par 67, three strokes ahead of runner-up Camile Kuznik of Pioneer Creek GC.
Hole-in-One
Susan Hulbert was the first golfer to card a hole-in-one at Dwan Golf Course this season coming on June 11 on the 147-yard 6th hole using her driver.  
Dwan clubhouse opens
Dwan Golf Course, which is celebrating its 50th season, recently opened the clubhouse to the public. 
Social distancing policies are in place, including a strong recommendation to wear face masks while inside the clubhouse. Dwan Grille is open 8 a.m. to 8 p.m. weekdays and 8 a.m. to 6 p.m. weekends.
Golf reservations can be made online (Chronogolf), by phone 952-563-8702 or in-person.
The Bloomington Girls Hockey Association annual golf fundraiser at Dwan is rescheduled to Friday, Sept. 11.
Virtual run
Nearly 200 people took part in the Stay Strong Minnesota 50K Virtual Challenge. The event, organized by The Rec Center in St. Louis Park, challenged people of all ages and abilities to cover 50 kilometers (31 miles) by walking, running, biking, rollerblading, lifting weights or using cardio machines between May 1 and June 12.
Participants kept track of their process on a log sheet and submitted it to earn a commemorative medal. 
Taste Fore the Tour
Kent Hrbek's tater-tot hot dish recipe made it into the pages of the first-ever Taste Fore the Tour celebrity cookbook to raise awareness and donations for Bloomington-based VEAP. A $30 donation to the event gets you a cookbook that includes recipes from Michelle Tafoya, P.K. Subban, Lindsey Vonn, Chef Justin Sutherland, Ryan and Lindsay Dungey, Adam and Caitlin Thielen, Chad and Jenni Greenway, Annika Sorenstam, Sir Nick Faldo, Rebekkah Brunson and more. An online silent auction runs through June 20. Info: Tasteforethetour.com.
Hopkins virtual run
The Hopkins Raspberry Festival's virtual Raspberry Run from Home costs the $5 fee for a Raspberry Festival button with $1 going to the ICA Food shelf. Virtual backgrounds will be sent out to those who register to help celebrate as a #RaspberryRun2020Finisher before July 19. Info: raspberrycapital.com.