History as Bloomington knows it might look a lot different had it not been for a seemingly insignificant job offer.
Larry Granger came to Bloomington in 1961 as a college graduate from the University of Minnesota. He was hired by the city, and during his first decade of employment, he filled several roles in the burgeoning suburb's city offices, from administrative assistant to assistant city manager.
Having grown up in St. Paul, Granger had no particular attachment to Bloomington prior to his employment, and held a variety of jobs after leaving the city's payrolls. But he never left Bloomington.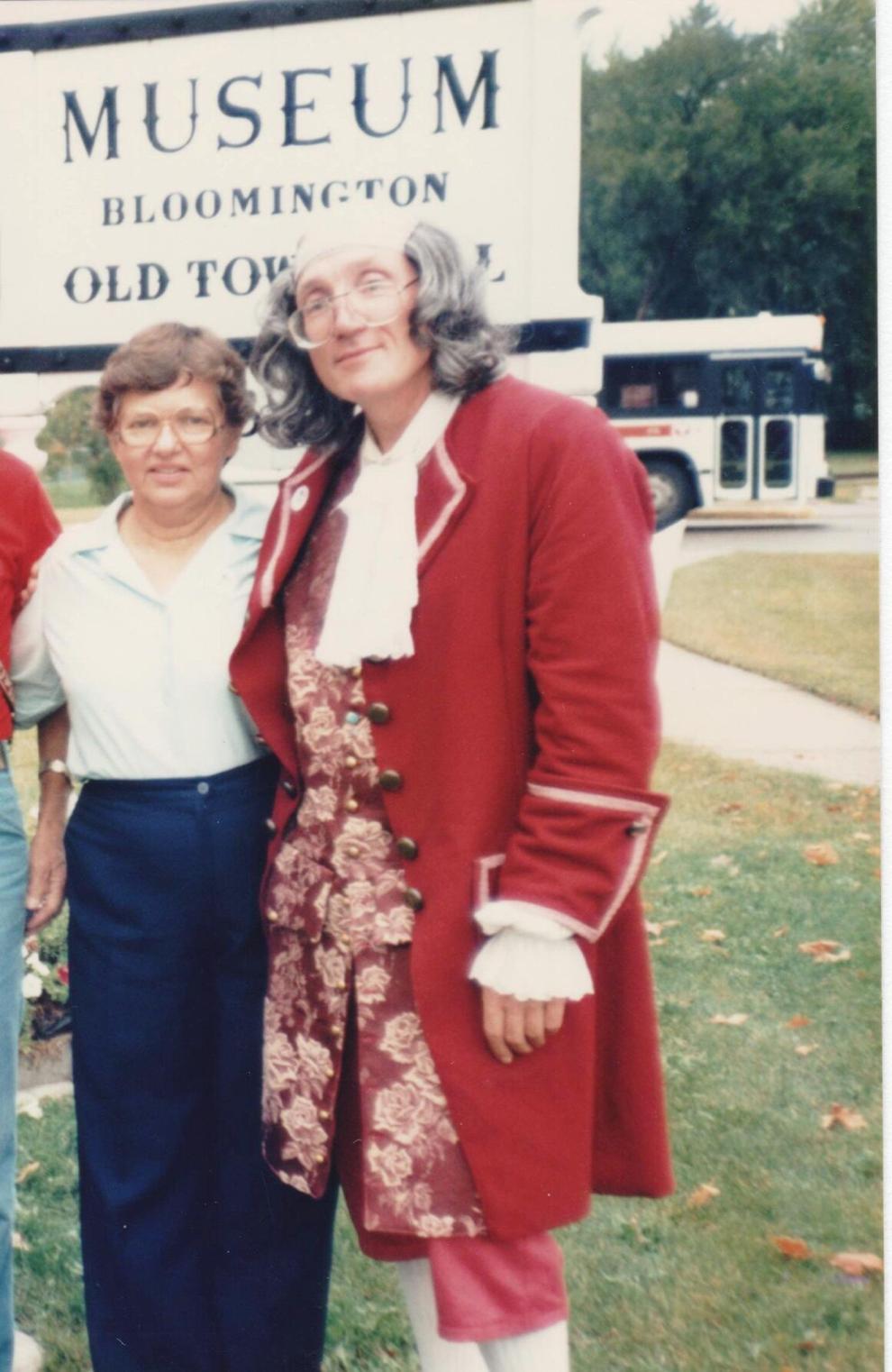 Instead, he found a variety of ways to contribute to the community where he would live for the rest of his life, most notably as a founding member of the Bloomington Historical Society. He would maintain a relationship with the historical society throughout his life, retiring from the organization at the end of 2019.
Granger, 84, died June 18. Even in his final two years of life, Granger didn't stray far from his longtime Bloomington home, as he lived at the Minnesota Masonic Home, his son Brian noted.
The elder Granger earned an undergraduate degree in political science from the University of Minnesota, and earned a master's degree in public administration there, as well.
He had a natural interest in history at an early age, and his son thinks his father's research pertaining to the construction of a new municipal building for Bloomington in the early 1960s spurred that interest in preserving Bloomington's history.
With a plan to move City Hall across the street from its simple building, constructed in 1892 near what is now the intersection of Penn Avenue and Old Shakopee Road, Granger and City Manager Ray Olson orchestrated the establishment of Old Town Hall as the home for a Bloomington historical society. Granger already had an archive of Bloomington's past assembled in his balcony office.
Old Town Hall, with offices in its basement as well, had a modest collection of artifacts that the city's staff had collected. Those artifacts stayed at Old Town Hall and became part of the Bloomington Historical Society's archive, Granger recalled during a 2020 interview.
He was its founding president when it was incorporated in 1964, and served again as its president until his 2019 retirement.
How they crossed the river
Since its inception, the Historical Society has collected and preserved many facets of Bloomington history. Perhaps the most important project the Historical Society championed, at least in Granger's eyes, was the preservation of the Old Cedar Avenue Bridge over Long Meadow Lake, his son said.
At 865 feet long, the five spans of the through truss camelback bridge have stood over the lake, an overflow of the Minnesota River, for a century. Having been replaced by the Highway 77 bridge connecting Hennepin and Dakota counties, the city inherited the Old Cedar Avenue Bridge in 1981. It eventually became part of the pedestrian access to the other side of the river, but was closed to all access in 2002 out of safety concerns while the city tried to determine its options for repairing, replacing or removing the bridge.
Granger saw it as more than a relic of bygone engineering and design, according to his son. The bridge was a primary conduit between the counties, one that was responsible for bringing fans from south of Bloomington to the city's sports stadiums in the 1960s and 1970s, Brian noted.
Granger wanted to preserve that piece of the past, as simple as it may have seemed to the region's history. Just as baseball fans get a glimpse of what the game looked like more than 100 years ago when they visit Fenway Park in Boston or Wrigley Field in Chicago, Granger wanted future generations to see how fans crossed the river in the early years of the Minnesota Twins and Vikings, when they went to Metropolitan Stadium in East Bloomington to see a game, Brian explained.
"That was his Wrigley Field," Brian said.
Granger was an advocate for the bridge's preservation, regardless of the cost. State and federal money, as well as plenty of negotiation between representatives at all levels of government, helped restore the bridge, which opened to pedestrians in the fall of 2016.
Granger supported the effort all along, and was heartbroken that he was unable to speak on behalf of the project on the night it was approved by the Bloomington City Council. "He knew what an impact it would have on so many people," Brian said.
Vonda Kelly, who joined the Historical Society about a decade after its formation and worked alongside Granger through the years, cites a long list of contributions Granger made to historic preservation, locally and elsewhere around the state. "He leaves a powerful legacy with us, a reminder to carry on the work he so strongly believed was important to our historic heritage," she wrote in reflection of his contributions to the city and state.
"Larry's strong faith in God, and love for his family, his country and his community were above all else," she noted.
"He was dedicated to serving wherever he could, often saying, 'I'm here to help,'" she added.
Dale Schwie met Granger when Granger attended Schwie's program about Henry David Thoreau's month-long trip to Minnesota in 1861 at the Ney Nature Center in Henderson, Minnesota. Granger asked Schwie to present the program at Old Town Hall in Bloomington, which led to other Thoreau-related events the men would work on together, Schwie recalled.
The most elaborate event Granger attempted was a 2011 trip on the Minnesota River aboard the Jonathan Padelford riverboat. The voyage was to commemorate the 150th Anniversary of Thoreau's trip up the Minnesota River, and Granger planned for far more entertainment than the four-hour tour could accommodate, according to Schwie.
The river was high, and the current was so fast that the four-hour tour only made it to Bloomington before it had to return to Harriet Island in St. Paul. The boat was full and the trip a success, however, and Larry managed to involve all of the reenactors in a condensed version of what he had planned, Schwie explained.
Granger was preceded in death by wife Roberta, parents Roland and Katherine and sister Shirley Hagel. He is survived by his children, Vicky and Dave Stanich, Brian and Christine and Bruce and Anne, as well as eight grandchildren.
His funeral will be held 11 a.m. Friday, July 9, at Transfiguration Lutheran Church, 11000 France Ave. S., Bloomington. The service will also be livestreamed at tlcmn.com.
His interment is at Acacia Park Cemetery in Mendota Heights. A visitation will be held at the church one hour prior to the funeral, as well as 4-7 p.m. Thursday, July 8, at Washburn-McReavy's Bloomington chapel, 2300 W. Old Shakopee Road.
Obituary information is available online at tr.im/granger.
Follow Bloomington community editor Mike Hanks on Twitter at @suncurrent and on Facebook at suncurrentcentral.