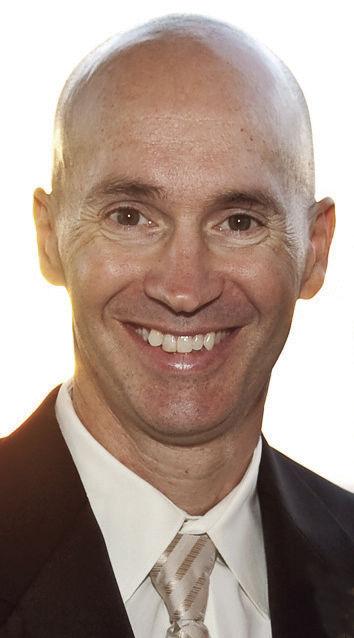 When you speak, do people listen? When others are sharing, do you listen or are the wheels of defense and response already spinning up?
We are a nation of opinions, beliefs and actions. We don't always have the answers, but we certainly have ideas; they are as plentiful as skeeters on skin. Take a look around. Your Facebook and Twitter buddies have probably shared so much in the last week you can hardly keep up.
But how much of what gets pushed out has lasting value, meaning, or is for the good of more than the author?
Erik Weihenmayer, an adventurer and explorer who has experienced more of the outdoor world than most of us would ever dare, has plenty he could share. Whether it's scaling Mt. Everest, navigating the rapids of a raging river, or standing at the edge of a volcanic monster, he has accomplished much in his 53 years of life. But his greatest accomplishment may be that he has done it all without sight. He is blind.
He began losing his sight as a teen and was completely blind by 14. No doubt that was an incredibly abrupt change for a teenager. But what he quickly learned is that humans rarely maximize the other senses at their disposal. For him, it was mastering his sense of smell, touch and hearing. That opened a previously unexplored world for Weihenmayer and has allowed him to achieve greatness through patience, listening and being keenly aware of his surroundings.
When I experience a rose, I mostly appreciate its initial value because of what I see, not because of how it smells or feels. It's just easier for me to see the beauty from afar and move along. However, there is much more to a rose than what we see, just as there is in every life encounter. By not utilizing all my senses, I have failed to experience the full value of that rose, which is my loss.
This brings us back to patience, listening and being aware of our surroundings. They are all skills I have not mastered. Some of you have.
This past year the 27 newspapers within our group at Adams Publishing of East Central Minnesota published more than 1,283 letters to the editor. That's about 25 letters each week from local readers who have opinions and ideas on different topics. Our goal with letters to the editor, which appear on our opinion pages, is to seek civic discourse on issues that will ultimately lead to stronger communities.
Sometimes the letters were stinging, criticizing a candidate or an elected official. Some were directed at specific people, like Gov. Tim Walz and his use of emergency orders during the pandemic, or they sought answers to end racial injustice. Still, others blasted critical race theory, flavored tobacco, gun control, the environment, election fraud and the caucus system. Others offered praise, often noting the volunteer work of unique people in various communities, the countless hours devoted to issues by elected officials, or the merits of ranked-choice voting.
The most effective letter writers use their opportunity to enlighten a community by sharing facts, experience and a belief that there is always a better way.
As we move into a new year, one that includes a mid-term election, we know there will be many letters coming our way. We appreciate all of your thoughts and opinions, but this may be the perfect time to think about people like Weihenmayer when planning your next letter.
Having an opinion is sort of like breathing. On the surface, it doesn't take much effort. But when we are patient, truly listen to others and become more aware of our surroundings, our perspective becomes more balanced and hopefully allows us to transcend the temptation of a "gotcha" letter and create something more lasting and thoughtful.
Not every letter will change the world or even a community. But when we become the complete explorer, anything is possible.
Keith Anderson is director of news for APG of East Central Minnesota.