On a cold winter day along the river front on the St. River in downtown Stillwater, the Washington County Historical Society hosted old-fashioned ice cream social.
Leo's Grill & Malt Shop of Stillwater provided the Ice Cream and Chili for the event.
The event is tied back to a winter tradition started in 1950 when Stillwater businessman Gilbert (Gib) Larson of Snowland Foods as well as other business people held the first winter ice cream social at the St. Croix Boom Site. Even though the temperatures were well below zero, more than a thousand people came out.
The event was moved to Lowell Park the next year and later it moved to Lily Lake. The event was sponsored at that time by the Jaycees and eventually faded away like winter into springtime. This year was unlike others as masks were required when not eating.
The face mask requirement was not to keep faces warm, but to prevent the spread of COVID-19.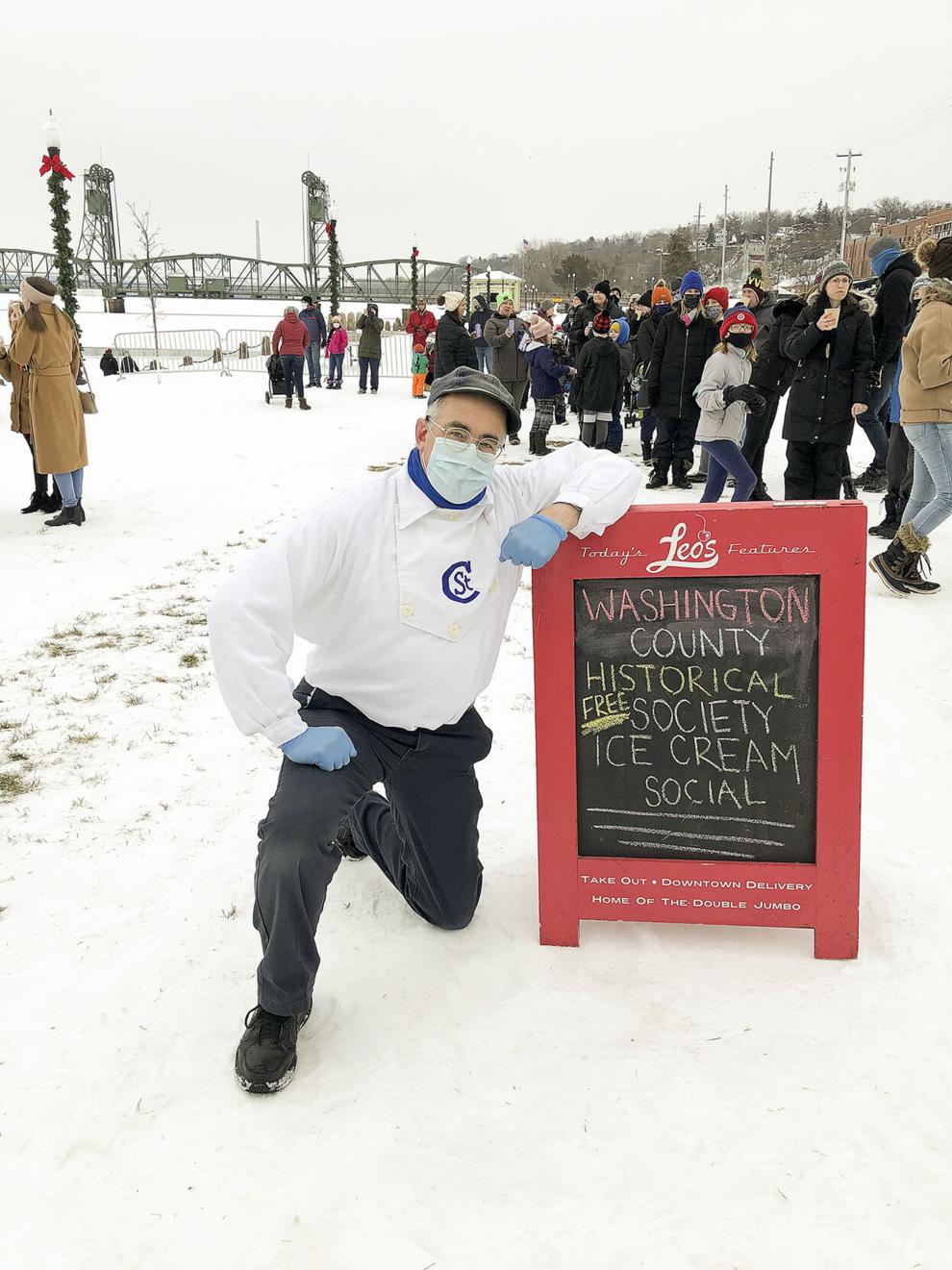 Lift Bridge Brewery provided root beer for floats and the coffee was from the Daily Grind.
The event tied in Wintertime in Stillwater that features winter events such as a downtown ice rink, hot air balloon launches and ice statues.