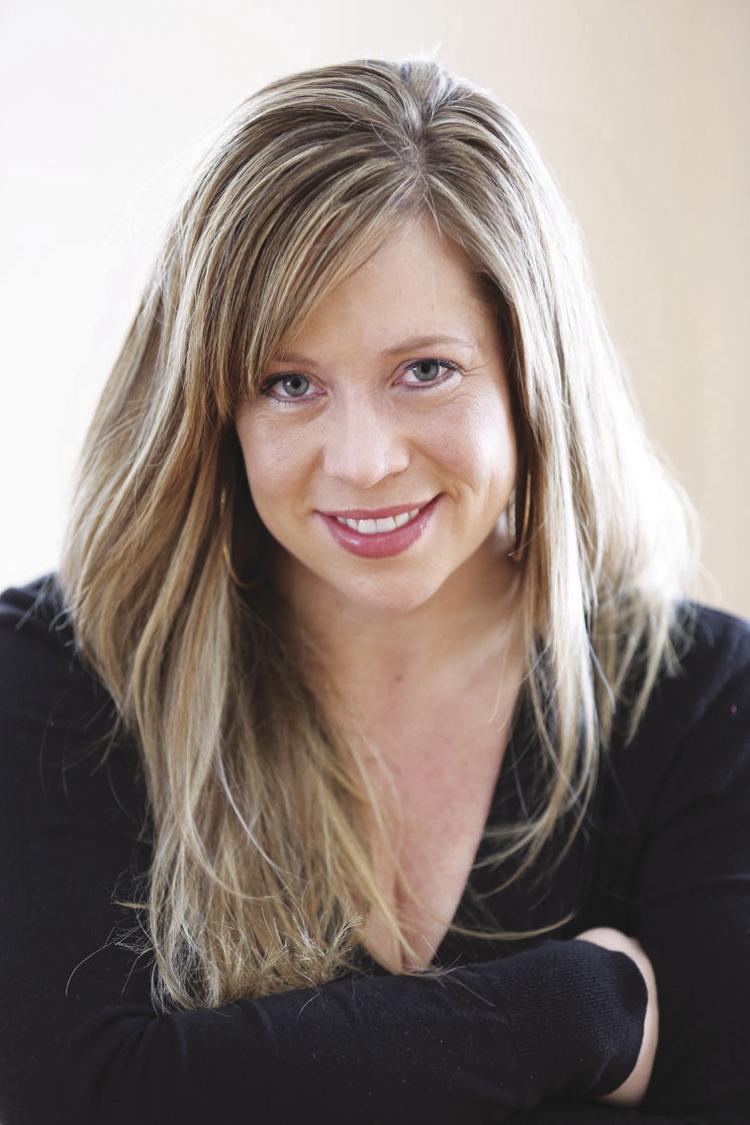 My 10-year-old daughter has developed a love of storytelling. Narration, to be specific.
During these long hours at home, this newly developed skill has become both a blessing and a challenge.
She narrates the events as she unloads the dishwasher (in dire monotony).
She narrates the dog eating breakfast (with animation!).
She narrates the sorting of the leftover Halloween candy (like an accountant).
They say a great narrator is key to audience engagement. I say, they have never listened to the step by step of a full-size crocheted blanket.
"Through the loop, hook the string, through the loop, around the loop, hook the string, make a loop, hook the string…."
There are a lot of stitches in a blanket. Thousands. I am afraid my ears are going to explode long before this gorgeous blanket ever drapes over any cold feet on our sofa.
A 10-year-old should be at school during the day chatting with friends about endangered snow tigers and glow in the dark fingernail polish. She should be singing the latest Taylor Swift duet in the hallways, mastering hand jives on the playground, and belly-laughing during scooter races in gym class. A ten-year-old should be around other kids who are learning how to French braid and roller blade, build with toothpicks and marshmallows, dance to TikToks and divide fractions. I am terrible at fractions. 2020 has made for a lonely year.
It seems, however ironic, that a house full of people is sometimes the loneliest of spaces.
The novelty of board games and homemade pastries wore off months ago and now that the summer sun has set, the world has once again collapsed in size.
We are in the same walls again, but this time, we seem to retreat to the corners. Boundaries seem to gain popularity in confined spaces.
Her older siblings have the luxury of digital connection, connecting to wide circles of friends through social media platforms. Its not the same as face to face connection, but it is still reciprocal. There is still an opportunity for consistent communication with peers.
But our 10-year-old doesn't have access to this world yet. With purpose, we have kept her world small. Too small, she would argue.
"I need a date" she said as she turned the corner on her blanket and started the next row.
I wondered exactly how many Hallmark movies she watched this week?
Next thing I know she is going to request a log cabin holiday with a discontented accountant who has a knack for making chocolate croissants shaped like hearts.
Or, worse, an actual boy.
I'm about to go into the whole "don't grow up to quickly, respect your body" diatribe when I hear her say, "With you".
So quietly, her words woven in between the loops of yarn, with a whisper.
All she, or any of us want, is for someone to hear the whisper of what we really need: connection.
When the kids were very small, I would buckle all four of their cherub faces into their car seats and drive North to Taylors Falls.
I called it the $10 nap, but really, it was priceless.
Now, we take the same drive, but one kiddo (and a coffee) at a time. As those familiar miles pass by the window, we do nothing but talk and sing. We spot cows. We watch sunsets. We (I) attempt pretty terrible harmonies. She talks. I listen. And we are both reminded that the larger world still exists out there beyond the screen.
Our $10 nap has transformed into a $10 date. She still narrates, but I love every word.
"First, we got a coffee, but mine didn't have coffee in it. Mom dropped her credit card out the window and had to back up and get out of the car to pick it up and pay through the drive-thru standing up. Then, we drove by the river and saw three Bald Eagles and baby deer. Then mom almost hit a cow. Then we talked and laughed because mom tried to sing 'Exile', but she doesn't know the words…."