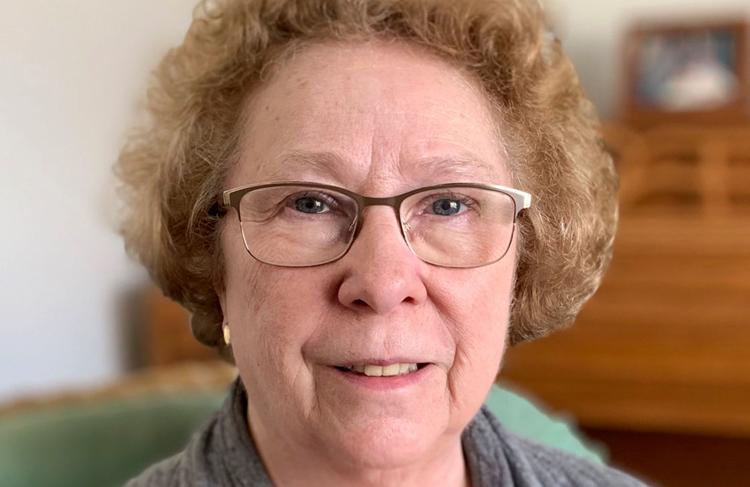 Coming of age in the late 1960s and early 1970s was fraught with challenges. Protests raged across the nation because of the unpopular war. Riots tore through our cities over racial inequities. College campuses roiled in discontent. Destruction was everywhere, it seemed. We mourned the deaths of thousands in Vietnam as well as those at home, including four college students killed on a college campus in Ohio.
Despite the anger and outrage around us, we entered adulthood with resolve and great dreams for our future. Many of us grew up with an appreciation for other cultures, races, religions and lifestyles, and a tolerance for a wide range of viewpoints.
I think about today's teenagers and young people, entering their adult years in a time of uncertainty and fear. They have just spent months at home, missing out on high school or college days. For many of us, those days were precious, filled with growth, learning and the beginning of deep friendships. I miss the graduation open houses and the big family picnics so much – I can only imagine what it feels like for a young person to be going through this significant time of life without fanfare and celebration.
And just when we thought we had reached our limit, we watch and cry as our Twin Cities burn and crumble. We've been so fortunate to live in a metro area filled with amenities – from extensive park systems to professional sports teams to world-class healthcare. Mostly of course it's the people that make a city great. We have such extensive diversity and culture. It hurts so much to see what so many of our friends and neighbors are going through right now. My heart can't take much more ache.
"I fear for the kids and what the future holds for the next generation," my niece said in a family text conversation Saturday. Those words have repeated through my brain for 24 hours. We are afraid of violence in the streets at the same time that we are frightened by an unseen but deadly virus.
The word "hope" doesn't appear in our conversations very often these days. However, as I recall my own experiences growing up in difficult days, I see hope in our young people and optimism for days ahead. I think this generation has a deep conviction for equality of opportunity for all. These are the people who soon will be our doctors, teachers and political leaders. I see little tolerance for hate among the young people I know. I see great dedication to helping others and aspiring to a greater good.
The scourge of COVID-19 may foster a new generation of medical professionals. In fact, the two high school graduation cards that I mailed the other day were both to young women planning to pursue careers in nursing.
I believe others will look at the great challenges law enforcement faces in situations like what has happened in Minneapolis and consider careers as police or other first responders.
Our young people have been hit hard by the turmoil the virus forced upon their lives. Yet they continue to show their presence in society. The scenes of people from all over – many of them teenage and 20-somethings – showing up on Lake Street to clear rubble and help however they can is a sign of hope.
Congratulations to the high school and college classes of 2020. We need your energy, your integrity, your morality and your talents to lead us into the coming decades. You are our greatest hope.
— Peggy Bakken is a former executive editor and a columnist for APG-East Central Minnesota. Reactions welcome: peggy.bakken@apgecm.com.