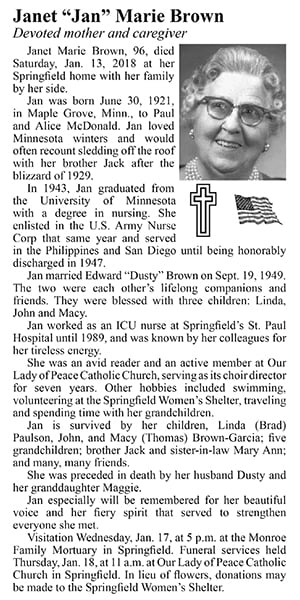 1. Main Announcement
Full name, nickname,Residence at time of death
Date of death
Age at time of death
Place of death, cause of death
2. Life – what made them special
Date of birth, place of
Parents
Childhood
Marriage(s): date,
Places of residence
Education
Military
Employment
Other activities, clubs, organizations, church
Hobbies and special interests
Awards, recognition's, achievements
Humor, attributes, memories, other stories
3. Survived by
Separate relationships in "levels" rather than "families" Places of residence, optional
Spouse
Children: in order of birth, with spouses
Grandchildren
Great-grandchildren
Great-great grandchildren
Parents
Grandparents
Siblings: in order of birth
Others: nieces, nephews, cousins, in-laws
Friends
Pets (if appropriate)
4. Preceded in death by
List those who in death precede them as survived by list.
5. Services
Day, date, time, place
Visitation or viewing information
Reception information
Other memorial or vigil information
Place of interment
Name of funeral home in charge of arrangements
6. Any other special requests by the family regarding donations or charities, Thank you or concluding message.
Usually a thank you to a hospice, nurses, people who visited or were kind
Quote or poem