Recent retirements have resulted in new leadership for the Dayton Fire Department.
In 2019, Daryl Doering, former firefighter, retired after 20 years of service and Gary Dotseth, former district chief, retired after 25 years of service.
As a result, Tim Lulloff was promoted to district chief, Kevin Astrup was promoted captain and Jeff Westendorf was promoted to lieutenant.
The new leaders shared their background and goals with The Press at a recent live burn training event: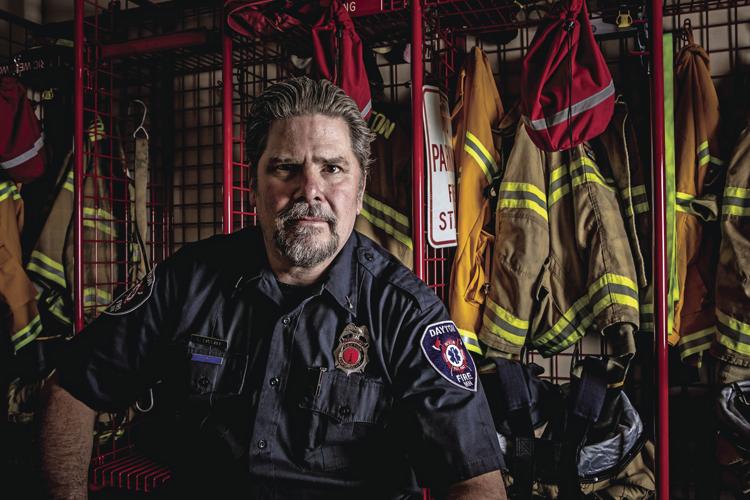 District Chief Tim Lulloff
Time with department: 10 years, served as lieutenant past six years
Profession by day: Jeweler at Mark Michael Diamond Designs
Goals this year: Try to grow our department, and to teach integrity and professionalism.
One reason you'd tell someone to join: It's sort of cliché, but it is a brotherhood.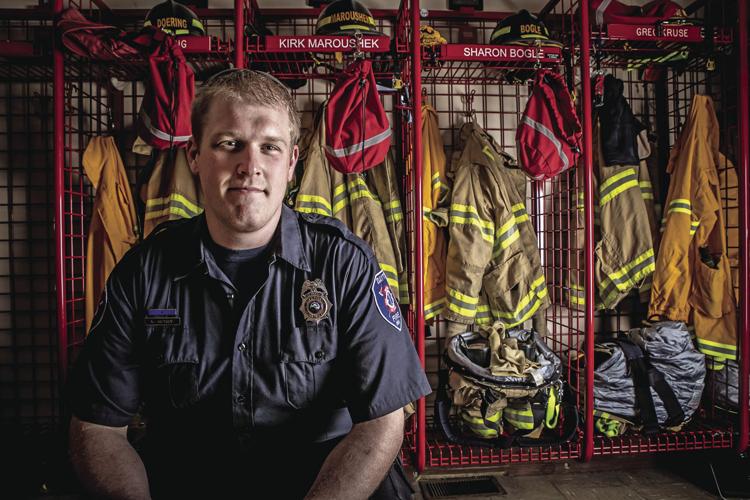 Captain Kevin Astrup
Time with department: Seven years
Profession by day: Logistics administration at Egan Company
Goals this year: Recruit new firefighters, and do door-to-door to community outreach to both recruit and let new residents know Dayton has a fire department. Fully staffed we can have 38 firefighters and right now we are sitting at 21.
One reason you'd tell someone to join: Being able to help your neighbor and having a connection to the community. I think people start out and get addicted — seven years will pass and they'll stay because you can't get this kind of rush anywhere else.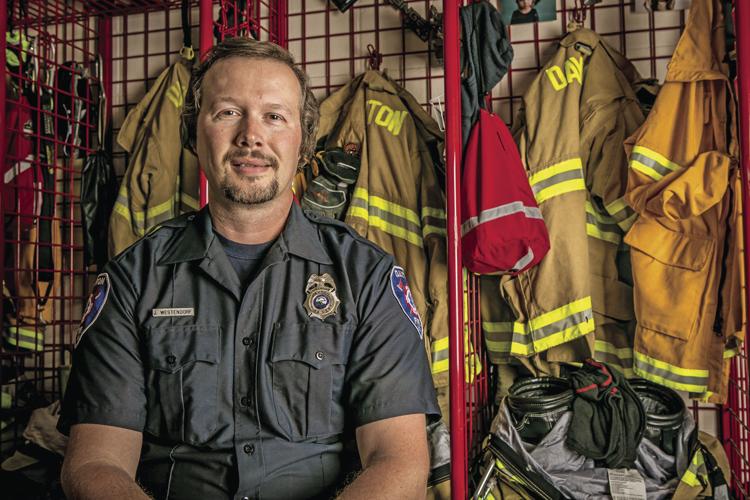 Lieutenant Jeff Westendorf
Time with department: Five years
Profession by day: Landscape architect at Westwood
Goal this year: Get in as much training as we can, so we can do the best we can at incidents we go to.
One reason you'd tell someone to join: It's like an extended family. Everyone's got full-time jobs — we have electricians, we have carpenters, you name it — and we all help each other out in our lives.
LOCAL SUPPORT
Those interested in joining the department can find application information at cityofdaytonmn.com/departments/fire or by emailing Chief Jason Mickelson at jmickelson@cityofdaytonmn.com.
Area residents can also support the paid-on-call department at an upcoming dance fundraiser. The dance will take place at Daytona Golf Course, 14730 Lawndale Lane North, on April 25 from 7 p.m. to 12 a.m. The evening will be stacked with food, drinks, a silent auction and live performance by The Johnny Holm Band.