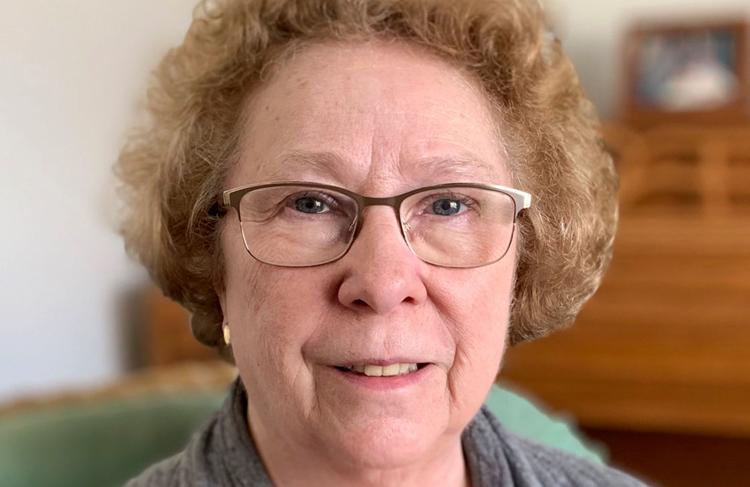 How are you doing on your New Year's resolutions for 2020? I bet some of you have made and already abandoned well-intentioned pledges.
People like me wait until the moment is right to make a commitment - sometimes that means February or perhaps June. No need to rush into something foolish, we believe.
For a variety of reasons, I've been thinking of a very big resolution that I made - and upheld - a few decades ago. One reason is I've been going through boxes and boxes of old tax records. It's jogged a lot of memories of vacations, big life changes like buying a house, and little things like long distance phone bills. A long-forgotten hotel invoice reminded me of that significant event, some decades ago.
It took until July that year to have the courage to make the plunge, but while on vacation in Colorado and on my birthday, I quit smoking, cold turkey.
Smoking was different in those days. There was no such thing as a non-smoking area. We lit up wherever we were, without regard to non-smokers. Cigarettes were still somewhat affordable - 75 cents a pack, I recall. There was less anti-smoking messaging then, but I knew I needed to hang up that nasty habit. I had the smoker's cough - that regular everyday hacking to clear out your lungs. My clothes stunk. My husband and family tolerated it, but I knew everyone would be much happier - and I would be much healthier - if I quit.
So I hatched a plan. We were planning our annual trip to Colorado. This time, we were heading to Durango in southwest Colorado. Located on the western slope of the Rockies, Durango is part-cowboy and part-alpine. The altitude is a little lower and the back side of the San Juan Mountain range is spectacular. (And there's this great train ride, but that's another story.)
I decided I would not carry any money. The deal was that Bruce would buy me anything I wanted, except cigarettes. I figured I'd either start stealing or I'd quit.
Well, I quit. I won't say it was easy, but my plan worked. Vacations include many distractions - great sites to see, such as Mesa Verde National Park, restaurants to check out, mountain hikes and photo opportunities.
Going back to work and routine two weeks later was challenging. It was impossible to avoid places where people smoked and the triggers that urge you to reach for a cigarette. I was grateful for support from coworkers, friends and family. I almost broke down once, but I caught sight of a young teenage girl, smoking. No, I told myself, I am not going back.
If you do smoke (or vape, there was no such thing as vaping back then), consider quitting as your next big resolution. The advantages are many - saving money, getting rid of that nagging cough and having clothes that do not reek. You don't have to fret over when you can grab the next cig.
Ask your closest family and friends to help keep you preoccupied. Make your dog happy by taking him on walks a couple times a day. Hang out in places where no one smokes - libraries, churches, the office, your mother-in-law's house.
Finally, it is essential to add the absolute key ingredient: pretzels. Pretzels are the perfect quit-smoking complements. They have a similar shape as a cigarette, so they give your fingers something to fiddle with. Pretzels are lower in calories than most munchies, so they don't add up as fast when you need to put something in your mouth.
Back then, I stocked hoards of pretzels in my office desk drawer, my car and the kitchen at home. I probably bought Rold Gold or Nabisco - but today, I'd buy Dot's Homestyle Pretzels which are the absolute finest.
If you happen to be the spouse/BFF/sibling/parent of a smoker, you could get them started by buying a few bags of pretzels and offering them to whoever you wish would quit. Be sure to start that conversation with "Because I love you …."
And it might be a friend or coworker that you want to encourage to give up the habit. How about that guy at work who always has a good word to say about everyone and still is smiling even after the network goes down and all of your customers are irate. Give him a bag of Dot's and a copy of this column.
I do not pretend that quitting smoking is easy. It's not. But it is doable and I found it was not as difficult as I had feared. With so many reports of health issues related to smoking, and now the uncertainties of vaping-related illnesses, 2020 would be a great year to put that habit behind you.
If I could do it, you can do it. Enlist your besties for support, hand your wallet to someone else, and take the leap. And don't forget to stockpile the pretzels.
Peggy Bakken is a former executive editor and a columnist for APG-East Central Minnesota. Reactions welcome: peggy.bakken@