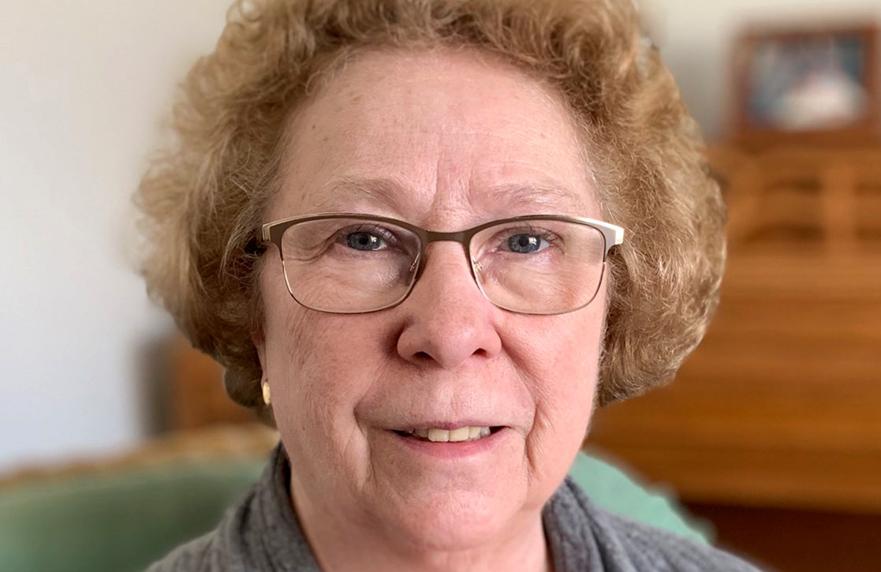 Many years ago, I used my first-ever paid week of vacation to travel west to visit best friends who'd settled in the Bay Area of California. 
It was my second plane flight ever and the first time I ventured out of Minnesota on my own. I bought a plane ticket, navigated through MSP Airport and the San Francisco Airport, and despite major travel anxiety, I arrived on schedule where my friends were waiting for me.
This farm girl was awed by Fisherman's Wharf and the sea lions, the Golden Gate Bridge and the magnificent Pacific Ocean waves. One highlight was an overnight trip to Santa Cruz and its fabulous boardwalk, where no visit is complete without a ride on the Giant Dipper, a classic wooden roller coaster that first opened in 1924. It was a thrill.
A few years later, this time with fiancé Bruce in tow, we returned to the Bay Area to catch up with my friends and tour the region. I egged Bruce on about the roller coaster. "You aren't going to chicken out on me, are you?"
We headed south along the coast to Santa Cruz and got in line for the coaster ride. I was psyched, and Bruce was a willing participant.
As the coaster started to creak and moan up the first incline, I began to have doubts about my wisdom and memories. This thing went high, then down so fast, and it felt so old. By halfway through, I was hanging on for dear life, my knuckles white from clutching the safety bar. By the time the ride ended, I was a wreck. Never again! I said. Bruce just laughed at me.
Over the next three decades, the wildest carnival ride I went on was the spinning tea cups at Disney World. I hung on tight then, too, as well as holding on to our two young boys who were not frightened at all by its mild movement.
It was official: No roller coaster ride for me, ever again.
Then came 2020. Roller coaster indeed.
Our year began as planned. We took a three-week road trip south in late February to escape Minnesota's cold and snow. We spent a week in Gulf Shores, Alabama and another in Florida. By that second week, the coaster ride had begun. The stock market took massive swings up and down. The cable news announcers told us about a disease that was spreading in other parts of the world and would soon hit the U.S.
By the third week of the trip, as we meandered home through Atlanta and Chattanooga, we heard about empty grocery shelves and a shortage of toilet paper. I fretted about what food we had back home — we'd intentionally emptied the refrigerator as much as possible before leaving and our cupboards were truly bare.
By the time we got home, the roller coaster was on its first deep dive down the incline. Things were shutting down. The virus was gaining steam along the west coast. The NBA stopped playing basketball.
The oscillations continued. We went into a stay-at-home mode, we ordered groceries for delivery. We felt compassion for families suddenly trying to figure out how to care full-time for their children, help them through schoolwork and keep working regular hours. We mourned the closure of favorite restaurants.
That roller coaster took another huge climb and crash in May, with the death of George Floyd in Minneapolis. That one incident on Memorial Day fueled a worldwide eruption and movement.
Summer seemed better … I guess we were on that flat piece of the carnival ride. Then fall hit and we took another shift high then low and then up again. None of this news to you — you've been on the roller coaster too.
Fortunately, we are nearing the end of the track. With vaccines proving highly effective in trials, we can dream of walking on level ground by spring.
Meanwhile, we need to remember the guidelines of riding a roller coaster — hang on tight and cling to those around you. You protect them and they protect you.
We can wear our masks a little longer. We can have a low-key but rewarding holiday season. We can tolerate a few more Zoom celebrations.
Hang on, hold your family close and be brave. This roller coaster ride will end, and we will disembark. A new year and a renewal of normalcy lie ahead.
Peggy Bakken is a former executive editor and a columnist for APG-East Central Minnesota. Reactions welcome: peggy.bakken@apgecm.com.