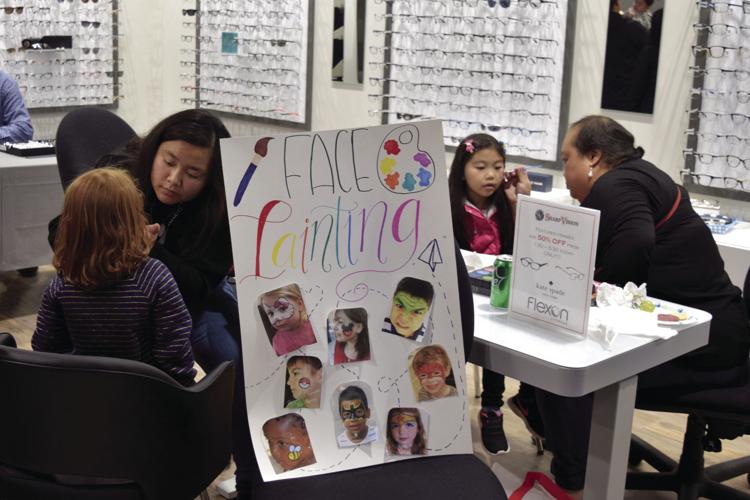 Sharp Vision eye clinic has been in business for 30 years in Champlin.
To serve more patients and keep up with a growing staff, the clinic recently relocated within the city.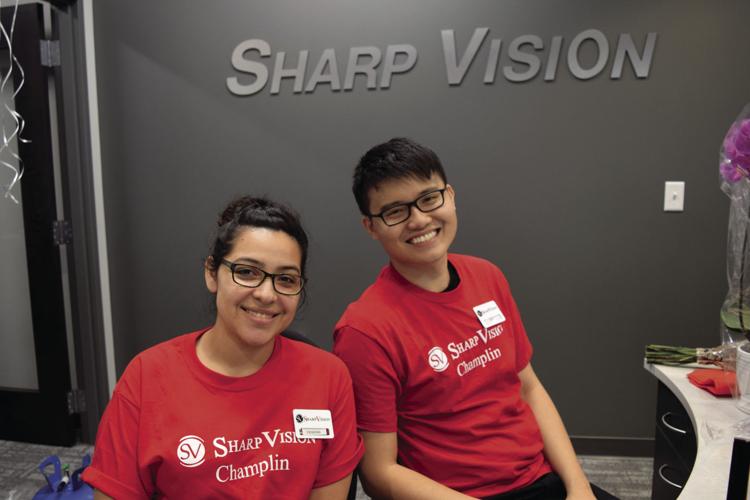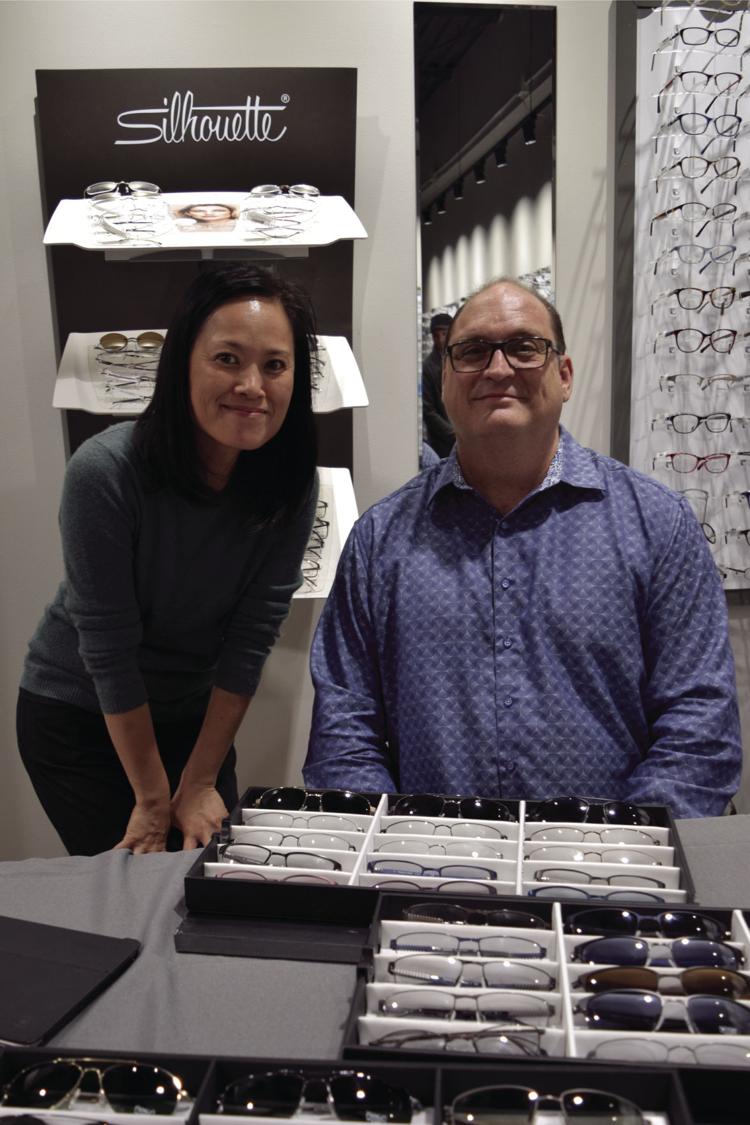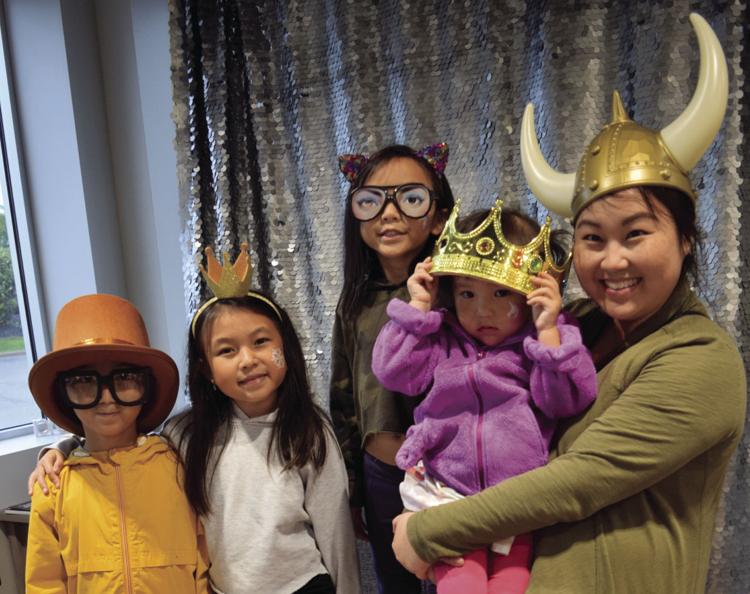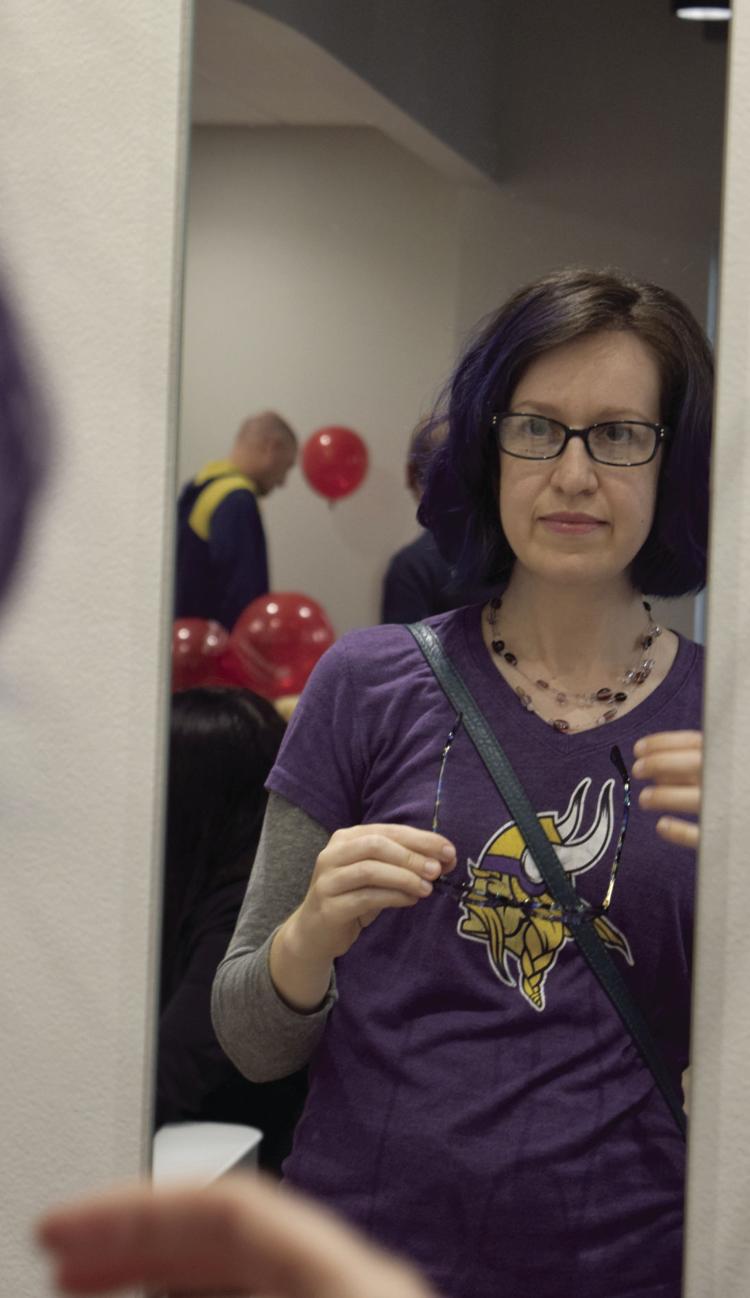 On Sept. 12, a grand opening event filled with food, face paintings, prizes and silly photos took place to celebrate the move from the east side of Highway 169 at 11452 Marketplace Drive North to the west side of Highway 169 at 11217 Commerce Drive North. The new location now neighbors Cafe Donuts as opposed to Cub Foods in Champlin.
In 2009, Dr. Sandy Pham-Vang acquired Sharp Vision. "Ten years was the perfect time to move to our new location just across the highway," she said. Pham-Vang lives on the border of Champlin and Dayton, so keeping the business and upgraded facility in Champlin was a no-brainer. "I love Champlin. It's an awesome city with awesome people."
The new location is 2,605 square feet, which is about doubly larger than the previous space. Having more space, means Sharp Vision now was three exam lanes and can see more patients. Pham-Vang said having a larger space will also accommodate the growth in staff, which includes two doctors and six team members. This fresh beginning and office reorganization will allow the Sharp Vision employees " to help patients more effectively and provide better service," Pham-Vang she said.
Pham-Vang said, "We try to focus on our patients and treat them with care they deserve." What sets them apart from other practices, is the staff finds the best way to meet each patients needs and follow up with patients after they receive their new glasses to see how they are doing.
While helping patients choose glasses, Pham-Vang said some tips she and her staff offer to customers include, finding a pair that fits their personality, making sure the fit is right and that the lens aren't too big or small, and making sure the ear piece, known as the temple, fits behind the patient's ear without sticking out too far. Since every face is shaped differently, Pham-Vang said Sharp Vision staff focuses on finding a size that fits best and helps the patient feel confident.
"Patients may change into many different outfits of clothing from week-to-week, but most patients only have one or two pairs of glasses. It's important that patients treat their glasses as long-term friends that work with how they want to see themselves every day," Pham-Vang added.
In addition, to helping patients finding the perfect frames, Pham-Vang said her favorite part about being an optometrist is getting to see the same patients year after year and helping people preserve their vision as long as possible. "I get to take care of the most important organ we have, which is the gift of sight," Pham-Vang added.
One recurring challenge of being an eye doctor, are treating eye diseases that could have been preventable, but aren't caught in a timely manner because patients don't get routine eye exams, Pham-Vang explained. "It's important to get routine exam even if you see 20/20."
For more information about Sharp Vision, or to set up an appointment today, visit sharpvisionmn.com.