Last week, State Rep. Zach Stephenson, DFL-Coon Rapids, hosted a climate change town hall.
Throughout the Jan. 30 event at Champlin City Hall, the panelists discussed climate change, how it's impacting the state, and what local government can do about it through both prepared and audience questions.
Stephenson, who represents Champlin and parts of Coon Rapids, kicked off the conversation by sharing the importance of his Energy and Climate Change Committee membership. He said clean energy is a top priority, and "a big part of the reason why I decided to run for office in the first place."
Jessica Tritsch, Sierra Club Senior Campaign Representative, echoed Stephenson and said the climate crisis is a critical part of the organization's mission. "Sierra Club is probably best known for our work protecting our wild spaces, our wilderness areas, and that is still a core and critical part of our organization. But, for the past couple of decades, the climate crisis has risen to be really a top priority for the organization," Tritsch said.
CLIMATE CHANGE IN MINNESOTA
Both Stephenson and Tritsch also said they are dedicated to addressing the climate crisis, to create a cleaner planet for future generations, including their young children.
Climate change is already impacting every person in this room," Stephenson said. Minnesota is the fastest warming state and increased extreme weather events, like the polar vortex, are evidence of the change, he added.
J. Drake Hamilton, Science Policy Director of Fresh Energy, concurred with Stephenson and added, "Temperatures in Minnesota have been warming 13 times faster than summer temperatures, because our winter is getting warmer faster than any of the other lower 48 states."
Looking ahead, Hamilton said heavy precipitation events will significantly increase in frequency through at least 2100, which will affect access to roads and bridges and lead to more basement floods. The Department of Natural Resources is fairly confident that extreme summer temperatures will increase in severity and duration, and tick-borne illnesses in Minnesota have increased by 742% in the last 16 years, Hamilton added.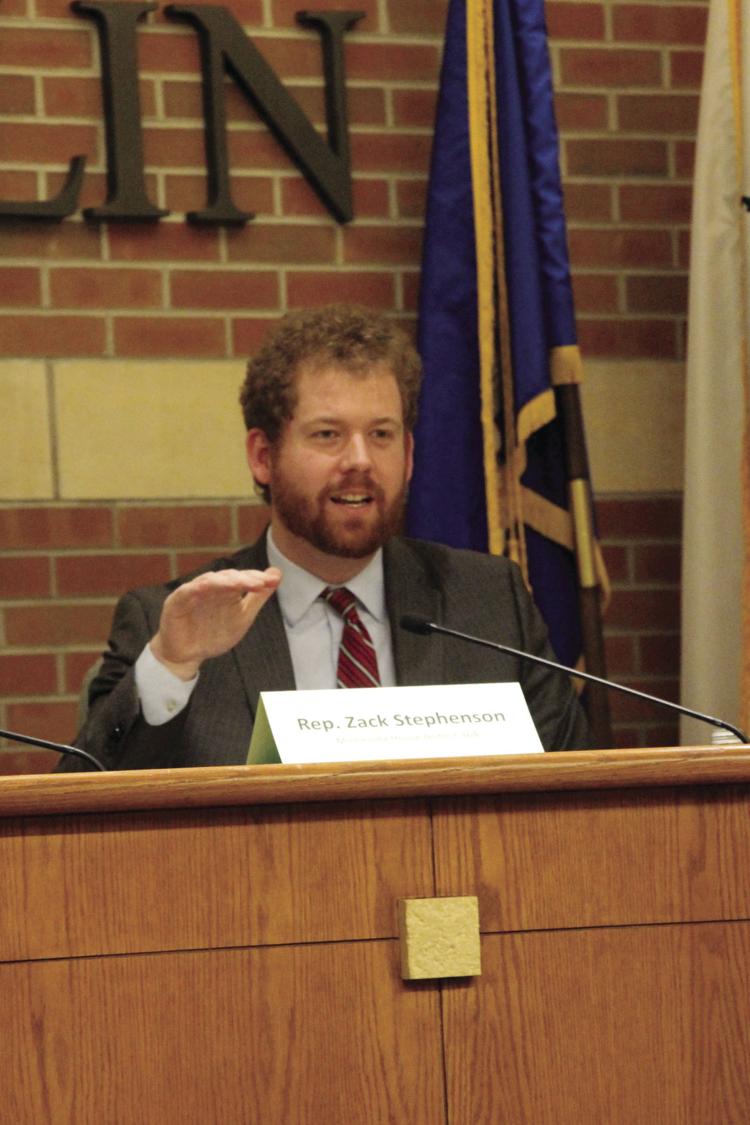 NEW STANDARD
After highlighting some of the effects climate change locally, the panelists suggested ways the state can lead and inspire others to do more in regards to climate change.
Tritsch said what inspires others is more than momentous policy strides, including cities committing to 100% clean energy, the House passing a 100% clean energy bill, Xcel Energy committing to 100% carbon free energy. "It's not just about the policies that we pass, it's about going out and talking to folks about the impact of climate change and the opportunities that we have to make a difference," she said.
Over the past couple of years, Fresh Energy has led change through building coalitions with groups like Xcel Energy and Metropolitan Council and devising ways to reduce carbon emissions. Through several meetings with mixed opinions about electric energy, Xcel Energy has started to pilot electric car programs, Hamilton said. Additionally, diligent work with the Metropolitan Council has led Metro Transit to make a commitment "to eliminate greenhouse gas emissions in the bus fleet by 2040, because they are going to replace those diesel buses with electric buses," Hamilton said.
Another initiative Fresh Energy has pushed for long-term, is having legislation that requires all schools to track the amount of energy they use. Five years of promoting a bill to have schools track energy usage has paid off — "they have already identified over $10 million in cost savings, so the school system saves money on energy," Hamilton said.
LEGISLATIVE PREVIEW
To pass more climate change bills, Stephenson said the upcoming legislative session will include similar, continued advocacy as mentioned by Hamilton.
Although the Minnesota House passed a package of climate bills, including a bill to transition the utility sector to 100% clean energy and several bills designed to move the transportation sector "towards a more electric future," the Minnesota Senate did not pass these bills, Stephenson said.
Stephenson said he is optimistic about the possibilities to that lie ahead. He is the author of a bill called Clean Energy First. The bill states "as our existing fossil fuel energy generation facilities retire, at the end of their useful lives we should replace them with clean energy," Stephenson said. This is a simple proposition because clean energy is cheaper than fossil fuels right now, he added.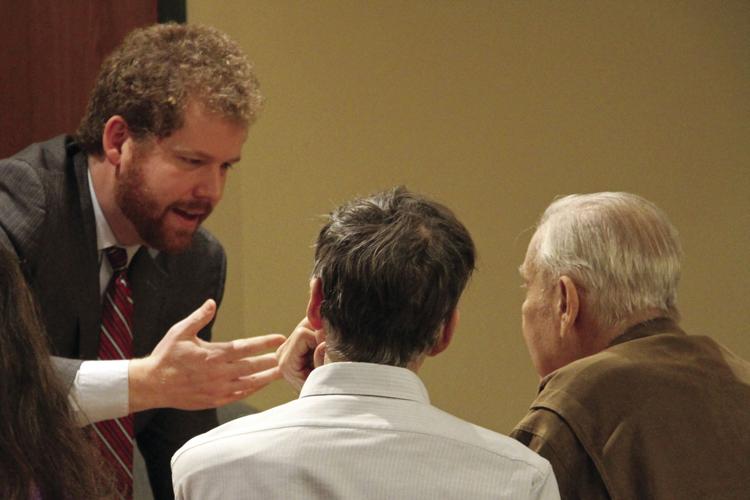 AUDIENCE QUESTIONS
Before the event concluded, some audience questions were answered.
When asked about work being done to combat environmental injustice, Stephenson said he co-authored a bill that states, as new investments are made in clean energy, they will be focused on those who have been impacted the hardest by inequity.
Tritsch said whether the Sierra Club advocates for clean energy, solar power, wind power, or electric buses, those affected by environmental injustice should be consulted. "We need to be thinking of and prioritizing communities that are facing environmental racism and environmental injustices, and finding opportunities for folks in those communities to lead and talk about the decisions that really would help and support the communities that they live in."
When asked about health impacts of clean energy sources, Benjamin Stafford, Minnesota Director Of Policy And Public Affairs at Clean Energy Economy, chimed in. He said, "There hasn't been consistent evidence of the studies that there are long-term health impacts from turbines, and they're very thoughtful about setbacks from houses."
Hamilton pointed out that wind turbines are even safe for wildlife. She referenced a point made by Star Tribune bird writer, Jim Williams, and said, "The amount of birds that are compromised by wind turbines are about .001% of all the birds killed by cats."